'Blue Bloods': Vanessa Ray's Surprising Reaction to Her First Family Dinner Scene
Blue Bloods star Vanessa Ray plays police officer Edit "Eddie" Janko. Once her character gets engaged to fellow police officer Jamie Reagan, she begins attending Reagan family dinners regularly. Here's how Ray said she reacted when she shot her very first family dinner scene with the cast.
Vanessa Ray's character, Eddie Janko, had a rough first dinner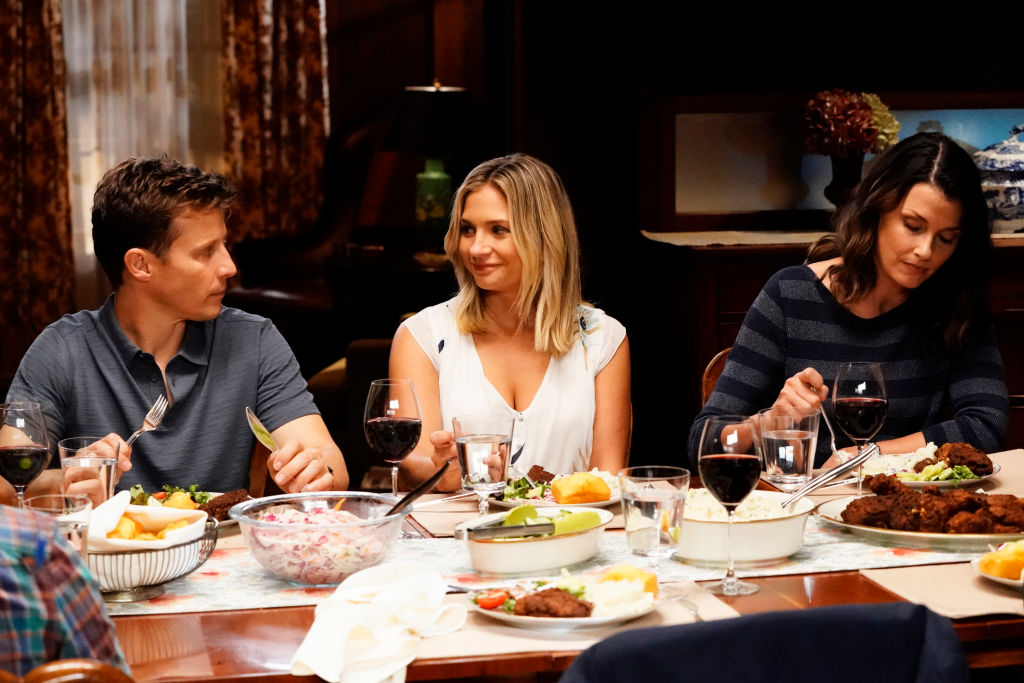 Ray's character, Eddie, didn't have such a smooth transition into the Reagan family. Jamie invites Eddie to dinner after he proposes to her at the end of Season 8. During that first meal, there was a lot of tension and silence, but things begin to ease up a bit after Jamie and Eddie reveal their wedding vows. Her second meal with the family is also a bit rocky. Eddie doesn't know what to talk about, so she focuses on the food. Executive producer Kevin Wade told Entertainment Weekly Eddie was "an injection of nitrous oxide into that dinner table" at first because she "throws off the balance–in a good way."
How Vanessa Ray reacted to her first Blue Bloods family dinner scene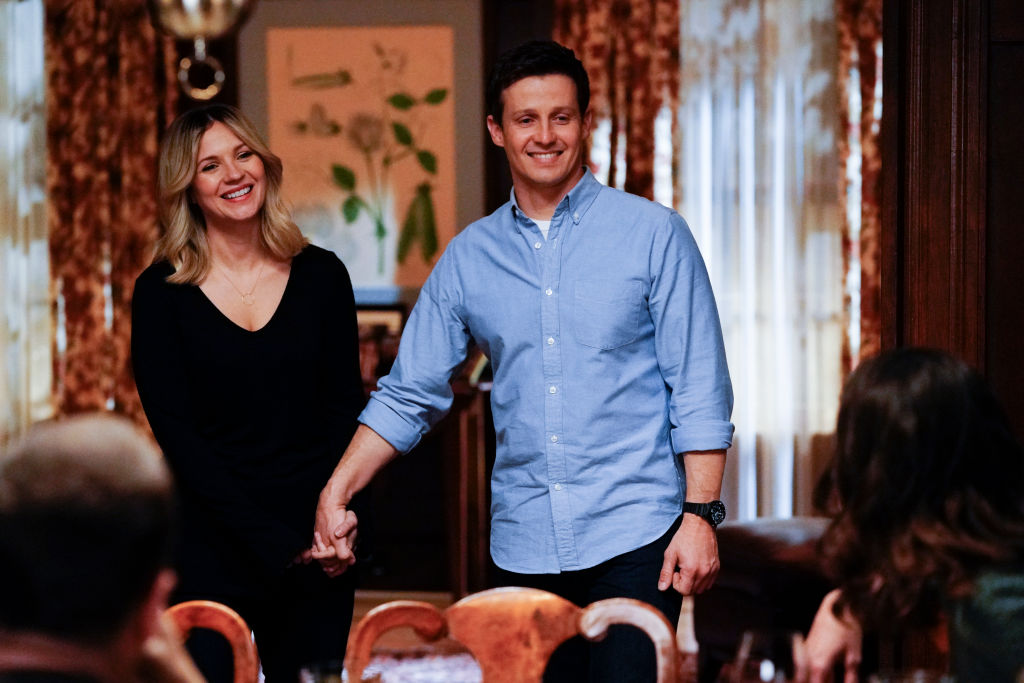 During a recent interview with CBS Watch! Ray discussed how it was for her to shoot her first family dinner scene with the main cast members. The interviewer asked her if she had fun or if the experience was chaotic because there are so many cast members. Ray said she initially felt fear when she had to shoot those scenes. Here's how she described her first Reagan family dinner:
I feel like I had to learn how to act at those scenes from Eddie. That sounds crazy, but my first reaction being at those dinner table scenes with legends—people who've been in the business for so many years—was to be scared. I would walk in and my confidence level was shook, but what was on the page was never that. Eddie speaks her mind. When I came into my husband's family it was the same kind of thing, and having gone through it on the show, I was able to be more honest in my real life and not shy away from outspoken moments.
How Vanessa Ray got the part of Eddie Janko
Ray shared with CBS Watch! the story of how she snagged her dream job on Blue Bloods. The actress said she was persistent in her pursuit of a job on the show:
I auditioned on tape and then went to meet with CBS in Los Angeles. The day I went in for my callback, the casting director got stuck in an elevator and they were like, "Maybe we should reschedule for tomorrow." But sometimes as an actor you're like, No! I'm ready right now and I don't want to come back tomorrow. I don't know what will happen tomorrow, but I know today I can get this job. So, I waited on the CBS lot for two hours until the fire department got the casting director out of the elevator and then I was like, "Ready?" And I got it!
Read more: 'Blue Bloods': Everything We Know About Season 10
Check out Showbiz Cheat Sheet on Facebook!