'Blue Bloods': Why Do the Reagans Have Family Dinner Every Week?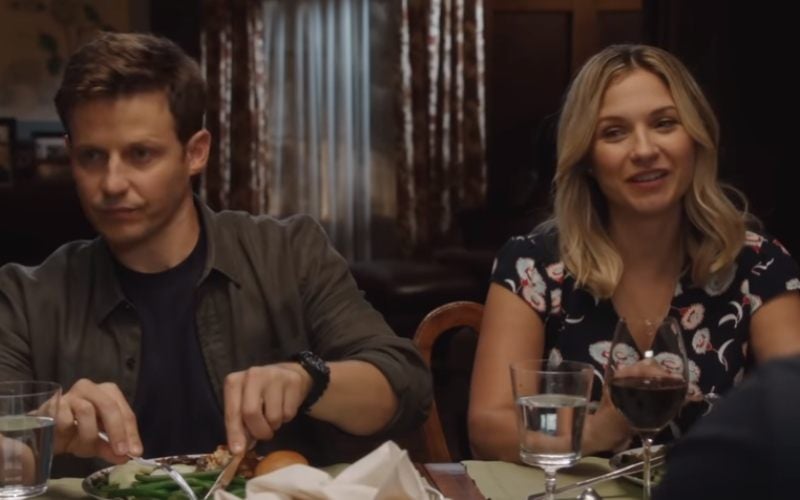 In every episode, the Reagan family meet for a family meal. That often leads to a discussion about their personal life or work. Since there are different generations of police officers and a lawyer in the family, there are many perspectives shared. It's typically fans' favorite part of the show. But have you ever wondered why they have family dinner every week? Here is everything to know behind the sweet Reagan tradition.
After an ancestor immigrated from Ireland she promised to always feed her family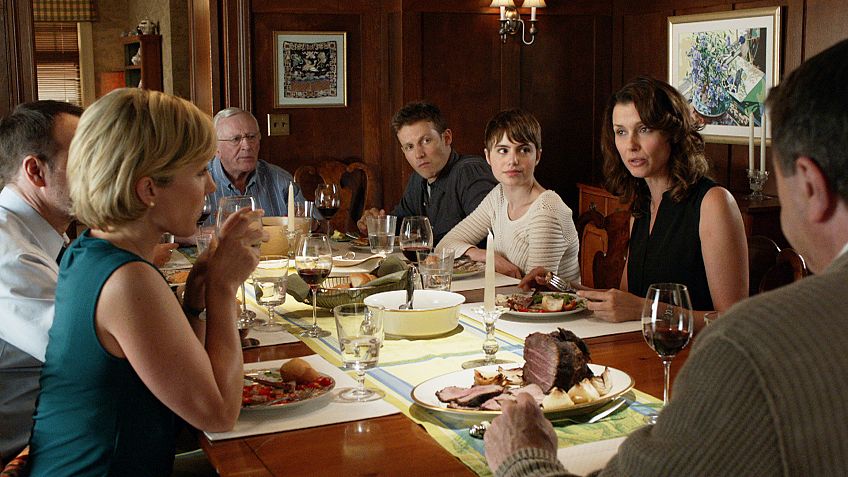 In the episode, "By Hook or by Crook," Jamie Reagan (Will Estes) explained to Eddie Janko (Vanessa Ray) where the weekly family dinners came from. It started years ago with a family member who immigrated to America and had one desire.
"Because my grandmother grew up poor in a small town in Ireland," he said. "She was the oldest of 12 kids and there was never enough to eat. She moved to New York to make money. She met my grandpa and when they got married she promised herself that they would always have more than enough to eat. Family dinner was just her way of proudly proving that every week."
There is a good chance that Jamie is referencing his paternal grandmother, Betty Reagan who was married to Henry Reagan (Len Cariou).
The food for the family meal scenes are real on Blue Bloods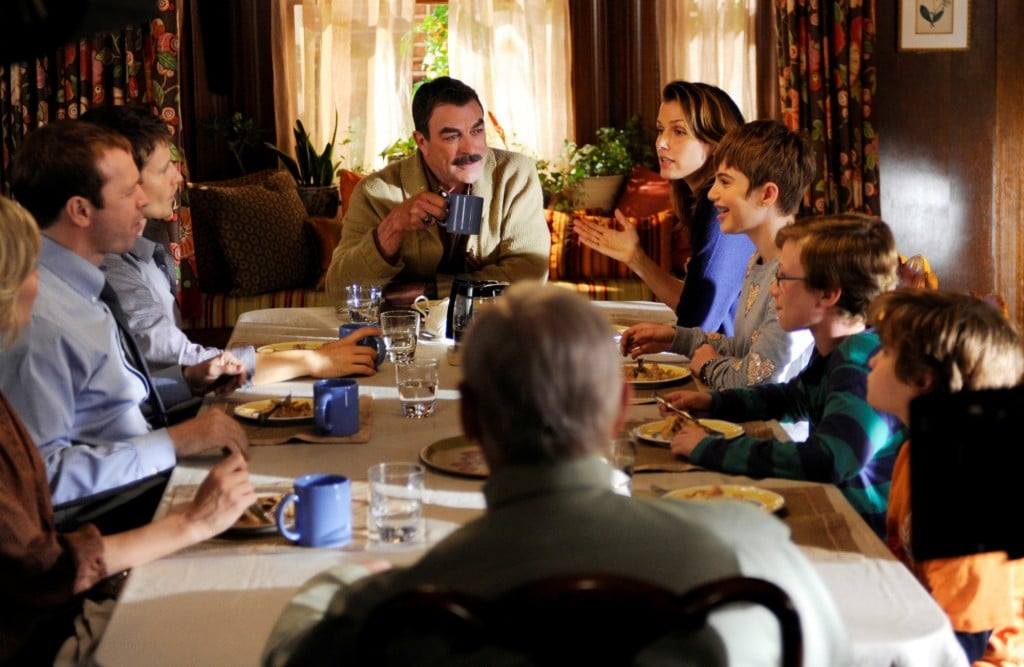 The family meal scenes usually have the characters talk about what they're going through together. Sometimes they also resolve something through those scenes. But filming is also a bonding experience for the cast.
"Dinner scenes are long; they can be boring [to film] because you repeat the same dialogue and eat the same food—which gets pretty gamy—for eight hours," Tom Selleck told TV Insider. "But not only are the characters catching up with each other, but I'm catching up with my friends. Sometimes the director can't get our attention between takes because we're screwing around. We can get pretty silly by the end."
Amy Carlson also revealed that some of them do eat during the scenes, but it's not as nice as you'd assume. "You're eating for a long time," Carlson said according to CBS Philly. "The dinner scene can take hours' a very long time to shoot. You can't eat anything for like eight hours and not get sick, get like physically ill."
The show's dinners became so famous that there is now a book of recipes that fans can buy. The Blue Bloods Cookbook: 120 Recipes That Will Bring Your Family to the Table include recipes for some of the meals that can be seen on the show and family recipes from the cast members themselves. Bridget Moynahan, who plays Erin Reagan, is a co-author of the book.
"We all just thought it was a natural extension to kind of bring a cookbook to the fans, inspired by the meals that we've had on the show and the meals all of us have shared with our families," Moynahan told CBS Philly.
So the tradition comes from the ancestor who immigrated from Ireland to America and wanted to keep her family fed.
Read more: 'Blue Bloods': Do the Cast Members Use "The Blue Bloods Cookbook" Recipes?
Check out The Cheat Sheet on Facebook!