'Blue Bloods': Why Eddie Janko Might Not Have Anyone Walk Her Down the Aisle
Eddie Janko (Vanessa Ray) has a very different kind of family than the Reagans. That's partially what makes her relationship with Jamie (Will Estes) so interesting. She might be moving away from one tradition and walk down the aisle alone. Here is the reason why and more.
Eddie's father, Armin is in jail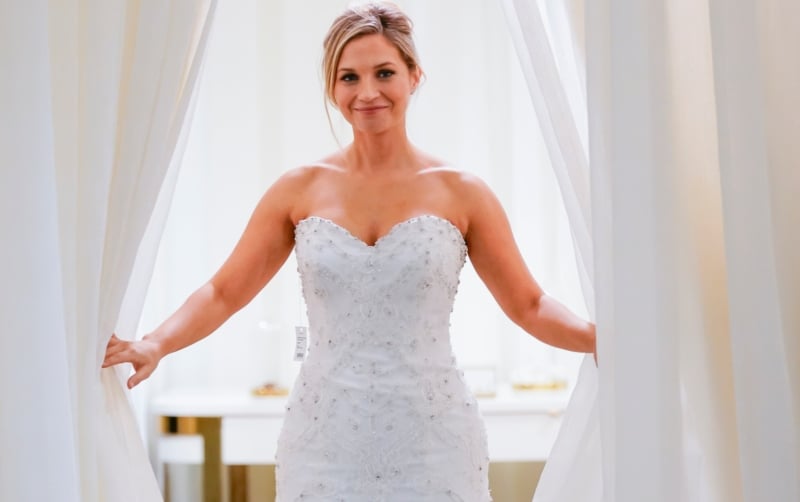 The bride's father hasn't been in the picture for quite some time. That's because Armin (William Sadler) was a financial advisor of a company that was a Ponzi scheme. His actions caught up with him and now he's in prison.
Armin hasn't been seen on Blue Bloods recently because of this. We do see Eddie's mother, Lena (Christine Ebersole) and how she's dealing with the fallout.
Eddie's mother will be at the wedding, but Armin's situation rules him out of the running of who could walk Eddie down the aisle.
Fans have been guessing who could walk Eddie down the aisle
Fans have been talking about the Jamko wedding ever since the characters got engaged in Season 8. They also expect a more traditional affair although Eddie and Jamie have been all over the place when it comes to wedding planning.
One tradition that will be kept is getting married at church. The upcoming episode was filmed in NYC's Basilica of St. Patrick's Old Cathedral. Fans have been wondering who will walk Eddie down the aisle?
Henry (Len Cariou) has been named a possibility since the grandfather is the patriarch of the Reagan family. He also got the chance to know Eddie better from her appearances at family dinner.
However, Frank is another option of who could walk Eddie down the aisle. It would be a big deal since he's the active police commissioner. He recently got closer to Eddie's mother, Lena so it feels even more right. What does Tom Selleck have to say about Frank walking Eddie down the aisle?
Tom Selleck said Eddie is independent which could be a hint
The cast teased the upcoming wedding episode. Of course, the whole Reagan family will be in attendance. That includes Frank, who Eddie obviously respects. Will he walk Eddie down the aisle?
"Eddie's very independent — and Frank hasn't been asked," Tom Selleck said according to the Herald & Review. It's very possible that will mean she will be walking down the aisle alone for her big day.
Another big tip-off that this could be the case is in one of the released pictures of the upcoming episode, Eddie is seen walking down the aisle alone smiling.
Fans will have to wait to find out for sure what Eddie will do on her big day. The long-awaited wedding episode will air on Friday, May 10 at 10/9c on CBS. It will be the Season 9 finale and Blue Bloods will return for Season 10.
Read more: What 'Blue Bloods' Fans Don't like About Jamie and Eddie's Scenes
Check out The Cheat Sheet on Facebook!