'Blue Bloods': Why Isn't Tom Selleck a Bigger Celebrity?
Considering Tom Selleck has been a star for about 40 years, some may wonder why he hasn't been a bigger deal lately. He used to top one of the most popular shows on television, Magnum PI, and his movie career has been solid. One of his movies was the biggest hit of its year.
We may have just answered our own question. The reason that Tom Selleck isn't a bigger star is that he's already been the bigger star. He doesn't need to be the leading man anymore. He's happy to play a prominent part and lend a show his gravitas, but he'll leave the heavy lifting to others.
In other words, Selleck has been there and done that. He's happy to be what Anna Kendrick called "the and guy" – the respected performer who has been around for years. He's not lead billed in Blue Bloods – Donnie Wahlberg is. Selleck brings up the rear, but he's "And Tom Selleck" – which means his name carries a great deal of respect.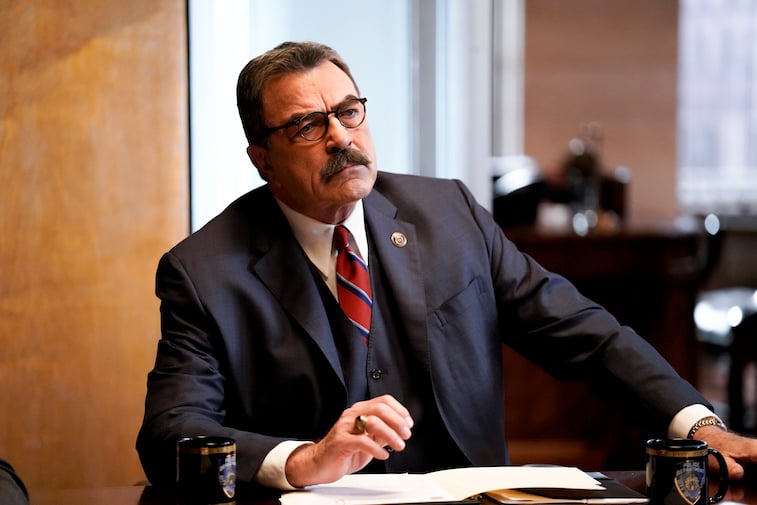 Selleck's early years
Selleck was one of the biggest stars of the 1980s. He got off to a somewhat inauspicious start when Magnum PI prevented him from being cast as Indiana Jones in Raiders of the Lost Ark.
But it's not really accurate to say Selleck's loss was Harrison Ford's gain. Magnum PI was hardly a loss. It was one of the most popular shows of the decade. Selleck won an Emmy for the show, and Harrison Ford is still waiting on his first Oscar.
Of course, Ford went on to a much more lucrative movie career than Selleck did, although Selleck was hardly a failure in that arena. He did struggle through forgotten movies like High Road to China and Her Alibi.
However, Three Men and a Baby, co-starring Ted Danson and Steve Guttenberg, was the biggest hit of the calendar year of 1987, outpacing even Beverly Hills Cop 2. Topping Eddie Murphy in the 80s was no mean feat.
Not to mention there's a certain irony that Selleck lost a big movie role to Harrison Ford, whose biggest claim to fame is Star Wars – while Selleck's highest-grossing movie was directed by none other than Mr. Spock, AKA Leonard Nimoy.
TV maintains precedence over movies
Some actors do more movies than TV, and some see success on the big screen and the small one. While Selleck has been far from a failure in movies, he has clearly realized that TV has brought him the greatest success.
After Magnum PI ran its course in 1988, Selleck nabbed roles on Las Vegas, The Closer, and the Jesse Stone series of TV movies. One could argue he became "the and guy" on Friends, playing Courteney Cox's boyfriend.
"I liked the show and I liked Courteney, because I did a screen test with her for (the 1992 movie) Folks!" he told TV Insider. He hadn't played in a sitcom for years, and "it kind of scared me, so I took the job," he said.
Settling into 'Blue Bloods'
By the time Blue Bloods came along in 2010, Selleck had obviously already appeared in a crime show, and a big one at that. But Blue Bloods was different. Selleck wouldn't just be repeating himself. He told Parade:
"Neither show is about issues per se, they are about the people. That is what attracted me to Magnum and what attracted me to Blue Bloods. In my opinion, on network television, there is just not enough character-driven shows."
Landing Blue Bloods has paid major dividends for the actor. At nine years and counting, It has been on the air longer now than Magnum PI, which ran from 1980 to 1988.
"An acting coach I had used to say, 'You've got to celebrate your wins,'" Selleck told TV Insider. "This is a win."