'Blue Bloods': Why Tom Selleck Signed on for Only One More Year
Season 9 of Blue Bloods just ended, but the good news is that it'll return for another season. It was also announced that Tom Selleck signed on for one more season. Why just one? Here is everything you need to know.
Blue Bloods was renewed for Season 10 and Selleck signed on for another year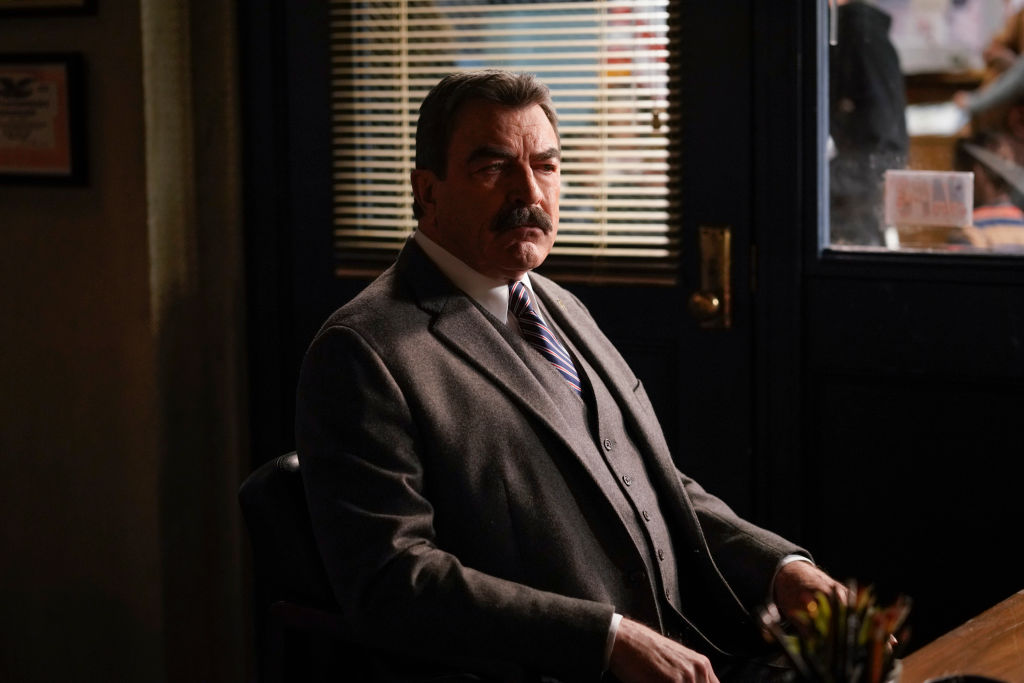 Blue Bloods fans were relieved to find out that the show was renewed for another season. It will start off with its 200th episode.
The announcement also made sure to note that Selleck would return as his character of Frank Reagan. Season 9 left off with several big moments for the character in the finale.
Frank gave a toast to Eddie (Vanessa Ray) at the rehearsal dinner of her wedding with Jamie (Will Estes.) The only scene of the wedding was of Eddie asking Frank to walk her down the aisle. Chances are Frank and Eddie will have a stronger bond because of that in Season 10.
Although fans are happy about the news, some might wonder why Selleck only signed on for one more season. Is he getting tired of playing the police commissioner? Could this be his last season?
Selleck said he was offered only a year deal
It seems like the actor might have signed on for more years if he could, but it didn't work out that way. He revealed what he was offered to Deadline.
"Well, let me say publicly, they didn't offer me a two-year deal, and I don't know why," he said. "I signed up for a year because that's what they were offering. I love the show. Don't tell CBS that because I got to be a good negotiator."
That's probably not surprising since the show has made it well past seven seasons. When it's renewed it may be by season because it's already a long-running show.
He said he'll continue Blue Bloods if the cast wants to continue
Does Selleck ever plan to walk away from the show? He revealed the one thing that makes him stay.
"Let me say that it's not like you can get a new detective and bring him to the family dinner table," revealed Selleck. "These people are related. So, as long as my fellow actors wanted to come back, and that was my only real criteria, I was coming back."
He thinks the show can go on forever because of how it is set up. "Look, as long as the characters are allowed to grow and change, I think it's limitless," said Selleck. "If you do the same story in Season 10 that is very similar to one Donnie had in Season 1, it's going to be a totally different story because Donnie has changed, and Donnie has evolved. That makes it wonderfully limitless in my opinion."
An official return date of Blue Bloods has yet to be announced. However, Season 10 is most likely going to premiere some time in September as it has in the past.