'Blue Bloods': Will Jamie and Eddie Get Married in the Season 9 Finale?
Jamie Reagan (Will Estes) and Eddie Janko (Vanessa Ray) started out as partners as police officers. It didn't take long for fans to get a sense that they could be something more, but they didn't actually see it happen until Season 8.
Now they're getting married, but will it happen in the Season 9 finale? Here is everything we know so far.
The Blue Bloods executive producer didn't rush their wedding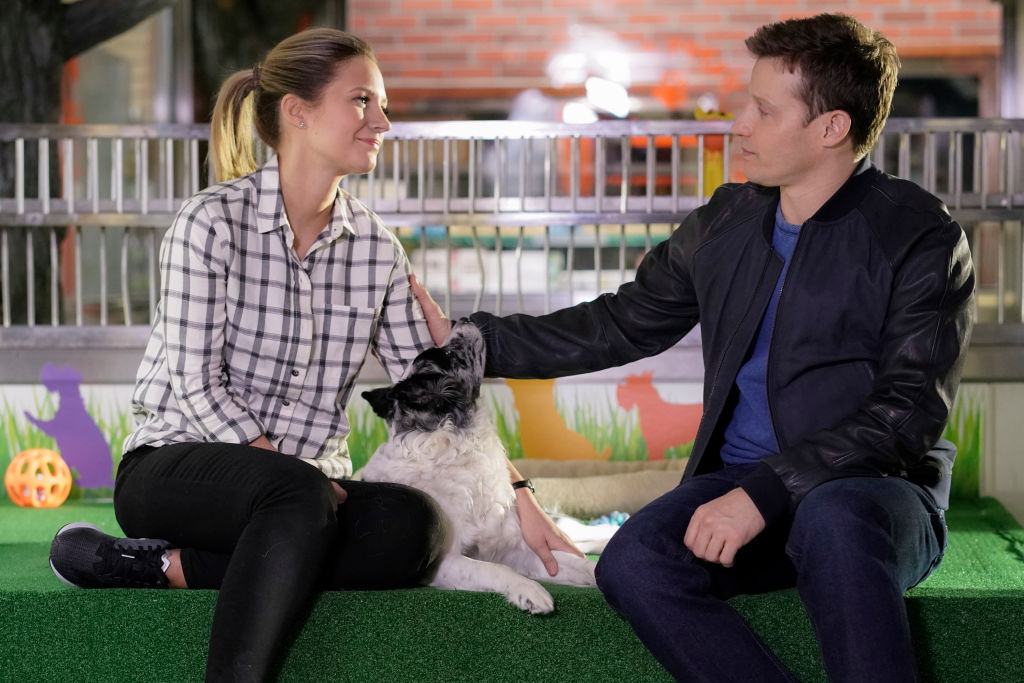 The couple got engaged in Season 8 so fans were left wondering when they would tie the night. They spent a good amount of Season 9 coming up with wedding plans for a reason.
"We're not rushing to marry them," Kevin Wade told TV Insider. "We'll come back and start to tell stories of how they go about their jobs or as separated out on the job."
Fans did watch Eddie get a new partner, Maya (Yasha Jackson) only to then lose her after it was revealed Maya was pocketing money from crime scenes. Eddie and Jamie also had to navigate how to deal with him having a higher rank and making unpopular decisions. Planning a wedding during all of that wasn't easy either.
The two argued over what kind of wedding they want
Jamie can be very practical so he had a different idea when it came to the wedding. He talked about doing a courthouse wedding with brunch at his dad's place in order to save money.
"We could spend $100,000 on all of this," Jamie said. "Or we can get married at the courthouse. We can have brunch at my dad's. With the money, we save we could buy a house."
This was pretty shocking to Eddie, who previously talked about possibly getting married at a church since that is a Reagan family tradition. The two compromised by picking a restaurant as a venue.
Jamie and Eddie will reportedly get married in the Season 9 finale on May 10
Fans have been patiently waiting to see Eddie finally walk down the aisle and exchange vows with Jamie. It looks like they'll get what they asked for in the episode, "Something Blue" on May 10.
People revealed they got a first look at the upcoming episode. There is a picture of Jamie, Eddie, and Frank together in a church. Eddie is in a strapless gown, wearing a very long veil, and holding a yellow and white bouquet of flowers.
In another picture, the Reagans are seen having a family dinner that is pretty different from their weekly tradition. Eddie's mother, Lena (Christine Ebersole) is in attendance and everyone is in their finest wedding attire.
It looks like the couple will get married at a church after all. Their reception will probably be held at the restaurant that Jamie found. Season 9 won't be the last of the Reagan family since it's been announced that Blue Bloods will be returning for Season 10. We should get a good sense of what married life will be life for the newlyweds.
Read more: 'Blue Bloods': Will Frank Reagan Ever Get Married Again?
Check out The Cheat Sheet on Facebook!