'Blue's Clues' Returns: Who Is Joshua Dela Cruz and What's New With the Reboot?
Blue's Clues is returning to Nickelodeon, but with some small changes, including a new host and a new name: Blue's Clues & You. Who is Joshua Dela Cruz, who is following in the footsteps of Steve and Joe?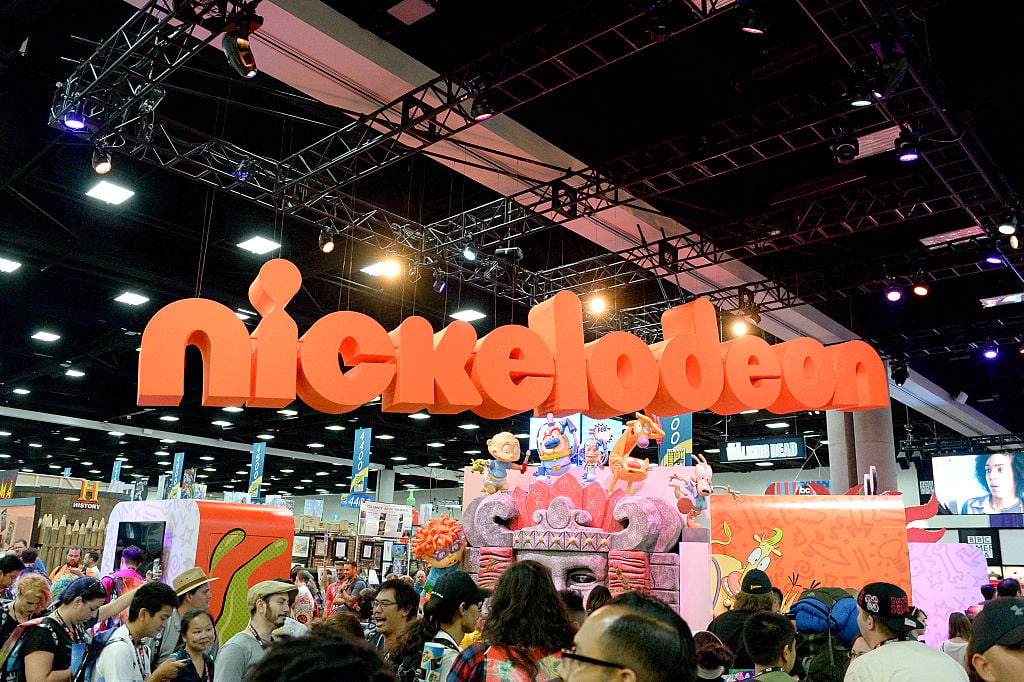 Nickelodeon released the first Blue's Clues and You trailer
The original Blue's Clues aired from 1996 to 2006, with its original host Steve (Steve Burns) eventually departing for college to bring in Steve's brother, Joe, played by Donovan Patton.
The reboot's new name is Blue's Clues & You and will be hosted by Joshua Dela Cruz, with 20 episodes set to air.
The new host was announced last September and Burns even helped with casting. In a statement released at the time, he noted: "I had the great honor of being a part of the search for the new host, and I give Josh two thumbs up! He can definitely fill my shoes, and the rugby shirt."
Who is Joshua Dela Cruz and why was he cast?
Joshua Dela Cruz comes to Nickelodeon from Broadway, having appeared on stage in Disney's Aladdin  as the understudy for Aladdin and a member of the ensemble, Here Lies Love, and Encores!: Merrily We Roll Along and has also appeared on the TV series Time After Time and Bull.
Dela Cruz told NJ.com last year: "It's absolutely nuts. Never in a million years did I imagine when I was in Bergenfield, NJ I'd be that guy someday." He added: "I pinch myself every day. I keep thinking it's a dream, and I'm going to wake up and I'm on a show where I got 'Punk'd.'"
Shelly Sumpter Gillyard, executive vice president of talent, music and events at Nickelodeon Group, explained in a statement the great care that went into casting the perfect host for the show. She shared: "The search for the new host of Blue's Clues & You was no small task, but we knew as soon as we met Josh that he was the perfect choice. From his genuineness to his comedic timing and range, there was no doubt that he could carry the show on for the next generation of preschoolers."
What's new with Blue's Clues & You?
In addition to a new host, Blue's Clues & You will, of course, feature Blue and ask viewers to help solve puzzles, with paw prints indicating clues.
The Blue's Clues & You promo introduces us to Josh and there are plenty of old favorites returning, including Blue, Magenta, Thinking Chair, a Handy Dandy Notebook, Mailbox, Sidetable Drawer, Mr. Salt and Mrs. Pepper. There are some changes, however, including the host's blue striped shirt and an updated spin on the theme song.
Cathy Galeota, senior vice president of preschool content at Nickelodeon Group, said in a statement: "From the moment we decided to make a new version of the series, we knew that so much of the energy and magic of the show comes from the host's ability to bring preschoolers into the colorfully animated world of Blue and her friends. Josh's wonderful theater background and his natural charisma checked all the boxes for us, and of course Steve's stamp of approval only solidified our decision."
Blue's Clues & You premieres in November on Nick Jr.