'Boardwalk Empire' Won't Get a 'Sopranos' Ending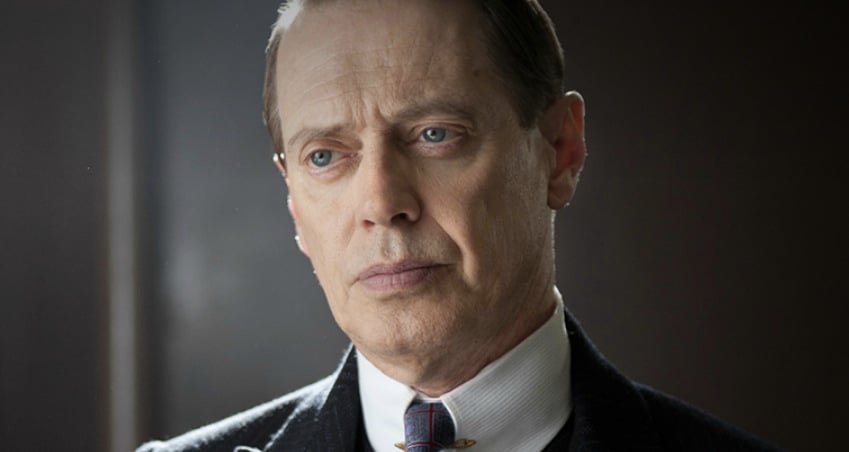 Boardwalk Empire is on its final season and the period crime drama's actors and writer Terence Winter have opened up a bit about what to expect for the series' ending. There are just eight episodes in the fifth season of the show, which sees the bootlegging mobsters flash-forward to the ending of prohibition and the roaring '20s to 1931. It's a seven-year jump from the end of season four to the beginning of season five, and there will be a lot of catching up to do with what happened to all the characters during that time. Looking forward, Nucky Thompson and company have to figure out how to keep making money if alcohol becomes legal and deal with the cultural shifts surrounding the harsh end of America's period booming prosperity.
The ending of Prohibition seems like a natural endpoint for a series so focused on its historical context of the roaring Twenties and Terence Winter has a producing role on HBO's much-anticipated Untitled Rock 'N' Roll Project on his plate next, so the decision to end on the fifth season isn't exactly surprising. That project sees Winter working again with director Martin Scorsese, who directed the first episode of Boardwalk Empire and is a producer of the show, so while the subject matter will be very different it's something that Boardwalk fans should check out.
The show's main character Nucky Thompson has long run the Boardwalk in the Atlantic City, working as the treasurer of Atlantic County and leading his own branch of the Mafia. Steve Buscemi's portrayal of Nucky earned him a Golden Globe and two Emmy nominations. In the fifth season, the writers have dug further into Nucky Thompson's past to show how he went from his poor childhood to become the most powerful man in Atlantic City. "It's interesting to explore how Nucky became who he became, and the many flashbacks show a lot of different influences, and things he's present for and participates in," John Ellison Conlee, who joins the series as the Commadore in 1884, told The Hollywood Reporter about the upcoming season.
Michael Kenneth Williams, who plays the African-American gangster Chalky White, gave The Hollywood Reporter some details about the ending of his storyline, saying that his final scenes are "very dark," and adding that "Steve and I only have one scene together this season, but it's intense!" That doesn't mean the show won't have some funny moments in its final season. Vincent Piazza, who plays Lucky Luciano, said that some of his lines, "made me laugh out loud at the wrong times."
We know from The Sopranos that there's no guarantee of neat ending from Terence Winter. The Sopranos finale is one of the most controversial moments in television history, as the beloved and influential show ended on an ambiguous note that left fans guessing what really happened to Tony and his family. It doesn't seem like Boardwalk Empire will go a similar route, which is good both for fans' peace of mind and for the Sopranos comparisons that inevitably have plagued the series since its beginning.
Winter has said that he wants the show to feel like its story has been finished when it ends. "I hope they feel they've been told a really fun, exciting, emotionally complete story. I hope they'll feel satisfied, like when you've closed the last page of a great novel," he told The Hollywood Reporter. While that by no means rules out surprises, it does seem like Boardwalk Empire won't end on a cliffhanger.
More from Entertainment Cheat Sheet:
Follow Jacqueline on Twitter @Jacqui_WSCS
Want more great content like this? Sign up here to receive the best of Cheat Sheet delivered daily. No spam; just tailored content straight to your inbox.