Disney Selling Off Book Unit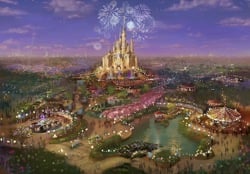 Walt Disney Co. (NYSE:DIS)  is going to be selling its Hyperion unit to Hachette Book Group. Hyperion is the adult imprint owned by Disney Publishing Worldwide. In the deal, Hyperion is going to be getting more than 1,000 titles Hyperion has published since 1991.
Some of the titles that Disney is selling off include "Jamie's Food Revolution" by Jamie Oliver and Michael J. Fox's "Always Looking Up." Hachette is also going to get about 25 new books coming out.
Although terms of the deal were not disclosed, Disney is keeping its children's Disney-Hyperion book line. as well as its other books for children, many of which are based on its film or television series. Disney is also going to keep adult titles that are directly tied to its television shows, such as the popular "Castle" line.
According to Publishers Week, some of the Hyperion employees are going to start working for Hachette. However, others are welcome to interview for positions with Disney if they want to stay with the parent company.
Disney's decision to sell off Hyperion is part of a trend in the publishing industries where a number of the big players are merging. For instance, there is a pending merger between Penguin and Random House.
Don't Miss: Is Obama Still the Best Gun Salesman in History?