Nook Sales Plunge, So Barnes & Noble Bids Tablets Goodbye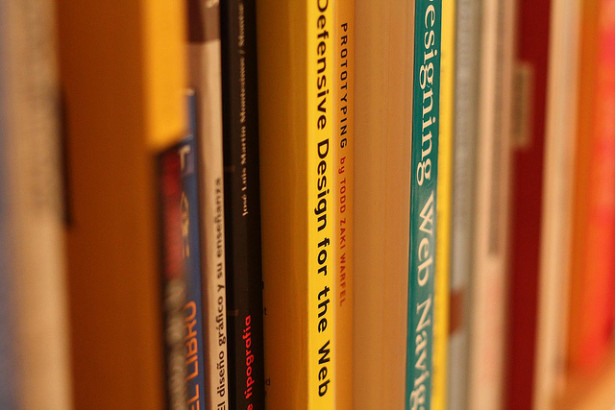 Barnes & Noble's (NYSE:BKS) losses more than doubled in the fourth quarter, proving that the bookseller could not forge a path to success in the digital reading ecosystem. The company's net loss for the three-month period swelled to $118.6 million, up from $56.9 million in the same quarter last year, while earnings dropped to -$2.11 per share on $1.28 billion in revenue.
Analysts were expecting grim results after the company had a disappointing turnout in the fourth quarter, but results were even worse than the loss of $0.96 per share that was expected.
The company's quarterly loss was the result of sharply falling same-store sales and significant challenges facing its Nook division. With revenue coming in at $948 million, a 10 percent year-over-year decline, the company's retail book-selling results were unimpressive. But Barnes & Noble's Nook Media business was a failure. The segment posted a quarterly loss of $108 million, which represented a drop of 34 percent from the year-ago quarter as a result of declining device sales and limited digital content sales. Sales of digital content fell 9 percent in the fourth quarter.
With strong competition from Apple (NASDAQ:AAPL) and Amazon (NASDAQ:AMZN), declining Nook sales are no surprise. The device's troubles were already evident last quarter. "It's not that the Nook failed," Forrester Research digital analyst James McQuivey said at the time. "It's that the world of tablets exploded, going faster than anyone expected, putting us in a place where tablets are now a fundamental part of our computing and lifestyle entourage, not just a handy device to consume a bit of media."
Analysts estimated that there would be a decline in sales of Nook tablets because of its lack of productive features and app access. The surprise was that Barnes & Noble decided to bail on its Nook tablet business. In the face of ongoing losses, the company tucked this message into its fourth-quarter results: "The company plans to significantly reduce losses in the Nook segment by limiting risks associated with manufacturing. Going forward, the company intends to continue to design e-reading devices and reading platforms, while creating a partnership model for manufacturing in the competitive color tablet market."
The third-party manufacturer of the co-branded devices has yet to be revealed.
Lower online sales and store closures significantly hurt revenue at the retailer's 675 consumer bookstores. For the full fiscal year, the consumer stores generated $4.57 billion, a decrease of 6 percent from the previous year. Core comparable bookstores sales, which exclude sales of Nook products, dropped 5.8 percent for the quarter and were basically flat for the entire year. Earlier this year, Leonard Riggio, Barnes & Noble's chairman, founder, and largest shareholder, with a 29.8 percent stake, said he was contemplating a bid for the retailer's consumer stores as a means to separate the consumer bookstores from the floundering Nook business. But the three-member special committee of Barnes & Noble's board has not issued an update since.
Barnes & Noble's stock was trading down by as much as 15.52 percent Tuesday morning, with shares reaching$15.90. So far this year through Monday, the stock had gained almost 25 percent.
Follow Meghan on Twitter @MFoley_WSCS

Don't Miss: Why Diageo's Turkish Acquisition Is Now Almost Worthless.