Box Office Preview: 8 New Films With Something for Everyone
For those who have been clamoring for some quality choices at the theaters the past couple of weeks, it looks like the slow period between the summer and fall movie seasons is finally letting up. This weekend will see the release of several films sure to please movie-goers no matter what mood they might be in. Here are several of the most high-profile releases this weekend.
1. Cloudy With a Chance of Meatballs 2 (Sony Pictures Animation)
The biggest movie release this week and likely to place number one at the box office is Sony Pictures Animation's (NYSE:SNE) Cloudy With a Chance of Meatballs 2. The sequel to the 2009 animated hit Cloudy With a Chance of Meatballs will see the return of actors Bill Hader, Anna Faris, James Caan, Andy Samberg, Neil Patrick Harris, and Benjamin Bratt. The anaimted film is helmed by newcomers Cody Cameron and Kris Pearn with the original film's directors, Phil Lord and Chris Miller, serving as executive producers. The animated Sony film follows the adventures of Flint Lockwood and friends after they are forced to leave Swallow Falls following the events of the original film.
Critics so far are giving the film positive marks with several writing that the sequel improves upon Sony's original film. "Better in every respect than the original Cloudy With a Chance of Meatballs," writes the Chicago Tribune's Michael Phillips. Bill Goodykoontz of the Arizona Republic agreed, writing, "It's the rare [sequel] that takes the spirit of the original and runs with it, coming up with something uniquely good in its own right." However, The Hollywood Reporter's Michael Rechtshaffen felt that the original was superior, explaining, "While not as delightfully breezy as the original, an engaging voice cast and hordes of 'Foodimals' still manage to serve up a tasty sequel." Rechtshaffen still gave the film a positive mark overall as did all the top critics listed on Rotten Tomatoes as of this writing.
2. Rush (Universal Pictures)
Next, we have Universal Pictures' (NASDAQ:CMCSA) Rush, directed by Ron Howard. Rush is likely to be the first film of the fall season to get early Oscar buzz as the prestige season begins to kick into high-gear. The film chronicles the legendary 1970s rivalry between Formula 1 drivers James Hunt and Niki Lauda, whose contrasting personalities on and off the racetrack were responsible for what many call the golden age of Formula 1 racing.
In a film produced by some of Hollywood's biggest talents, two-time Academy Award-winning director Ron Howard (A Beautiful Mind, Frost/Nixon) directs a script by Peter Morgan (Frost/Nixon, The Queen) with Brian Grazer (Apollo 13, A Beautiful Mind) among the film's producers. Universal's first film of the Oscar push stars Chris Hemsworth and Daniel Brühl as the rival drivers, along with Olivia Wilde, Alexandra Maria Lara, and Pierfrancesco Favino.
Critical sentiment for the film is overwhelmingly positive, cementing Rush as the first film of the fall season to be worthy of the Oscar buzz. Peter Debruge of Variety writes, "Not just one of the great racing movies of all time, but a virtuoso feat of filmmaking in its own right, elevated by two of the year's most compelling performances." Claudia Puig of USA Today writes that Rush, "Brilliantly captures the exhilaration that comes from facing death head-on. It's also an ode to joyous rivalry." And Manohla Dargis of the New York Times describes the interior drama to be the strongest aspect of the film. "Mr. Howard doesn't just want you to crawl inside a Formula One racecar, he also wants you to crawl inside its driver's head," she explains.
Despite near unanimous acclaim for Universal's racing drama, some critics' responses to the film were more lukewarm than others'. Kenneth Turan of the Los Angeles Times was one of the few critics to give the film a negative review, writing, "Despite its strengths, the telling of this counterintuitive tale about the mysterious ways cutthroat competition can enrich lives never manages to be completely convincing." Michael Phillips of the Chicago Tribune seemed to agree to a certain extent, explaining, "while never dull, [Rush] rarely feels dramatically alive; it hits its marks dutifully and darts onward," although he eventually awards the film a positive mark overall.
3. Don Jon (Relativity Media)
Don Jon is the last of the big films to come out this week, and it marks the directorial debut of Joseph Gordon-Levitt, who also wrote and stars in the film. Don Jon revolves around Jon Martello (Gordon-Levitt), a handsome, old-fashioned kind of guy, who struggles with a disconnect between real-life expectations and a media culture full of false fantasies — something that manifests in his addiction to pornography. But when Jon meets Barbara Sugarman (Scarlett Johansson), whose real-life expectations for love are mined from Hollywood movies, everything starts to change.
Gordon-Levitt's Don Jon made a big splash when it premiered this year at the Sundance Film Festival where it was praised for being a confident debut. Upon seeing the film at Sundance, Entertainment Weekly's managing editor Jess Cagle wrote, "Funny, touching, smart, and supremely confident, Don Jon's Addiction is also Gordon-Levitt's feature directorial debut, and it establishes him as one of Hollywood's most exciting new directors."
Now that more critics have had a chance to see Gordon-Levitt's debut, most seem to agree with the sentiments of Cagle. Variety's Peter Debruge writes, "The self-assured helmer shows genuine affection for his characters, balancing their openly satiric qualities with a disarmingly sincere human center." Andrew O'Hehir of Salon writes, "This is a sweet, lively and funny movie rather than a fully realized one, but it makes clear that Gordon-Levitt has a natural feeling for cinema and should do more of it." Finally, Michael Phillips of Chicago Tribune writes, "It's a dark comedy about matters of the heart, and how far some people go to take their minds off such matters." From the looks of it, Don Jon will be the first of many in Joseph Gordon-Levitt's directing career.
4. Metallica Through the Never (Picturehouse Entertainment)
Also released this week is Metallica Through the Never, which is an interesting concert-documentary, narrative hybrid shot in 3D. Written and directed by Nimród Antal (Predators), Metallica Through the Never blends footage of a live-performance by Metallica with a fictional narrative following a young roadie, Trip (Dane DeHaan), who is sent on an urgent mission during Metallica's live set.
The film has so far been the recipient of unanimous acclaim, with Peter Travers of Rolling Stone writing, "If you're looking for an orgasmic trip to heavy-metal heaven, this is it." Likewise, Peter Rugg of Village Voice called the film "The most immersive concert film ever." Fans of Metallica: don't think twice about heading to theaters this weekend.
5. Baggage Claim (Fox Searchlight)
There's also Baggage Claim from Fox Searchlight (NASDAQ:FOXA). The comedy from Fox stars Paula Patton, Djimon Hounsou, and Taye Diggs in a film about flight attendant Montana Moore (Patton) who is determined to get engaged before her younger sister's wedding and uses her airline connections to scour the country for potential candidates.
So far, the film is receiving mostly negative reviews. Owen Gleiberman of Entertainment Weekly writes, "Baggage Claim is almost masochistically cheesy, with zero surprise. But Patton glides through it like Jennifer Aniston with a touch of Audrey Hepburn," and awarded the Fox Searchlight film a C-plus.
For horror fans, there's the limited release We Are What We Are – a serious-minded horror-drama about a family whose ancient secrets begin to unravel when a flood forces them to venture from their home. The film has so far garnered a strong critical reception, with Andrew O'Hehir of Salon writing, "It's a sinister, wistful, and even sad portrait of one family that has followed the insanity and bloodthirstiness of American history into a dark corridor with no exit." David Rooney of The Hollywood Reporter writes, "A refreshingly mature genre entry that plants queasy dread and unleashes a good dose of scares, tempering its gruesome bloodshed by wrapping it in serious-mindedness."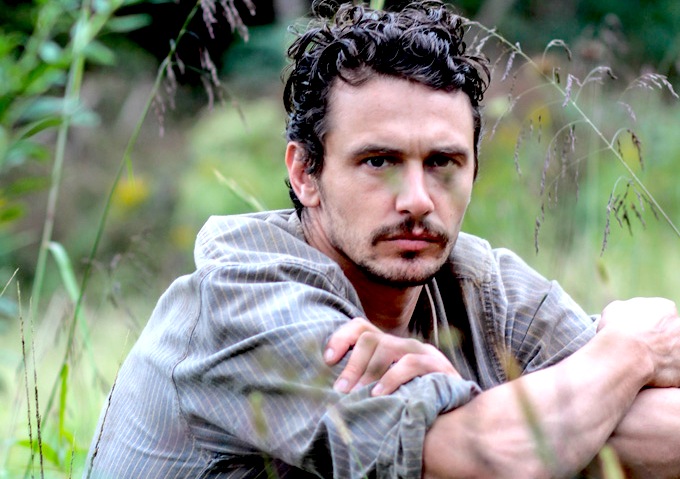 Depending on where you live, you might also be able to check out James Franco's feature adaptation of William Faulkner As I Lay Dying, which is having its limited release this week. The film stars Franco, Tim Blake Nelson, and Danny McBride in one Faulkner's most famous novels. So far, however, the film is receiving a mostly negative reception from critics.
There's also Inequality For All for those who are interested in documentaries. According to the film's website, the goal of the film is to ask "a simple proposition: what is a good society, and what role does the widening income gap play in the deterioration of our nation's economic health?" If that subject interests you, look no further – Inequality For All is getting rave reviews from critics.
As far as films already in theaters, expect Warner Bros.'s (NYSE:TWX) Prisoners to stick around in the top five as one of the strongest early entries in the Oscar push, along with horror flick Insidious: Chapter 2, which is now entering its third weekend after dominating in its opening. Relativity Media's The Family, which stars Robert De Niro, Michelle Pfeiffer, and Tommy Lee Jones also figures to be in the mix although it looks likely the mobster-comedy will drop from the top five at the box office.
Don't Miss: Here's Why Unemployment Is Still at Unacceptable Levels