Will Brad Pitt Finally Join Instagram to Help Boost Morale During Coronavirus Pandemic?
Brad Pitt is not alone in his decision to stay off of social media; however, other celebrities are slowly joining Instagram. Jennifer Aniston nearly broke social media when she posted her first photo on Instagram in 2019.
With an increasing number of countries asking for people to stay home, fans are looking now more than ever for content on social media. Let's take a look and see if Pitt will join the masses during this global pandemic.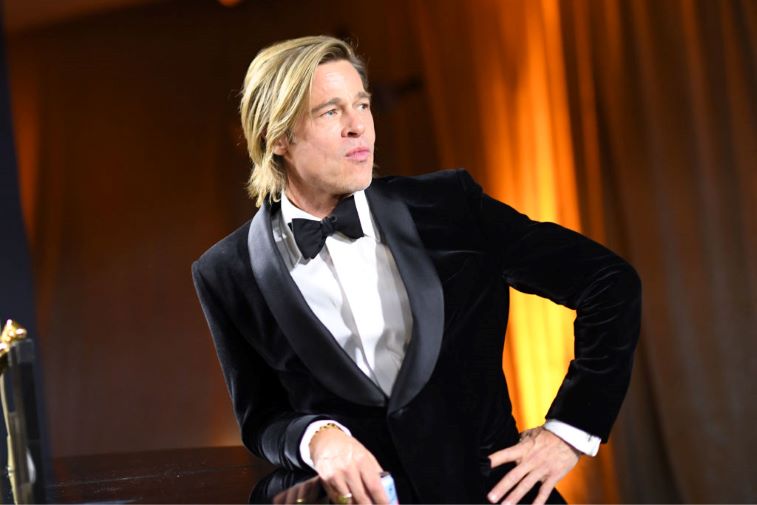 Lauren Zima asks Brad Pitt to join Instagram
Lauren Zima, host and creator of the Roses And Rosé podcast — took to Instagram to encourage everyone to stay inside to avoid spreading the coronavirus (COVID-19). She also sent out a special request to Brad Pitt. 
"Can anyone who knows Brad Pitt get him to join Instagram right now?" Zima wrote in her story. "I'm serious. We need a boost. #corona #coronavirus."
Zima then tagged Jennifer Anniston, Courtney Cox, Leonardo DiCaprio, Gwyneth Paltrow, Julia Roberts, and Edward Norton in the hopes that one of them might persuade Pitt to join Instagram.
The ET producer and entertainment reporter added a special live exclusive with The Bachelor producer, Chris Harrison, on Mar. 16, 2020, to encourage individuals to stay in their homes.
Will Brad Pitt ever join Instagram?
When Brad Pitt and Angelina Jolie were still together, the couple told People magazine that they are very "old school" when it comes to technology. The couple hired a cyber-security team to monitor their internet safety. Since their split, both have continued their social media blackout.
"Never gonna happen," he told E! News when asked if he will ever join Instagram. "Well, I never say never. Life's pretty good without it. I don't see the point."
Although Pitt will play along with reporters when asked to use an Instagram filter. The star played the game "Which Friends Character Are You?" with Access Hollywood on the SAG Awards' red carpet in January 2020.
Pitt was not impressed with the game when he ended up with Chandler Bing (Matthew Perry). It looks like something more than Instagram filters will have to entice the star to join social media.
Celebrities take to social media to entertain fans and give PSAs about the coronavirus
Many stars are also self-quarantined around the world. Their responses to the coronavirus pandemic range from posting silly TikTok videos to giving Public Service Announcements reminding fans to stay home.
Courtney Cox shared a TikTok video. Reese Witherspoon posted a link to a Mo Willems children's lunch webcast. Matthew Perry shared a funny image telling fans to "cough like Batman" and then go wash your hands.
With so many celebrities joining into the social media buzz surrounding the coronavirus, maybe fans will get lucky and see Brad Pitt appear on the scene, too.