Brad Pitt Pops by Aniston's 50th Birthday Party: Was He the Only Former Flame in Attendance?
Jennifer Aniston turns 50 on Monday, and before the big day, she threw herself a blowout birthday bash. Held at the Sunset Tower Hotel in Los Angeles, the party was a star-studded affair and a far cry from her 49th birthday. Aniston's 49th came on the heels of her epic split from husband of two years, Justin Theroux. So, who exactly attended the birthday bash? You might be surprised by the guest list.
Brad Pitt quietly slipped into the party
Famous ex-husband Brad Pitt attended Aniston's birthday blowout. Arriving quietly with a wool cap pulled over his hair, the renowned actor slipped into the party almost undetected. He joined a slew of stars including George Clooney, Pitt's ex-girlfriend Gwyneth Paltrow and Katy Perry, but his presence at the party has everyone talking.
Pitt and Aniston tied the knot in July 2000 after two years of dating. The pair famously split amid cheating allegations in January 2005. Since then the former flames have gone on to marry and divorce other people. Pitt's divorce from actress Angelina Jolie has yet to be finalized.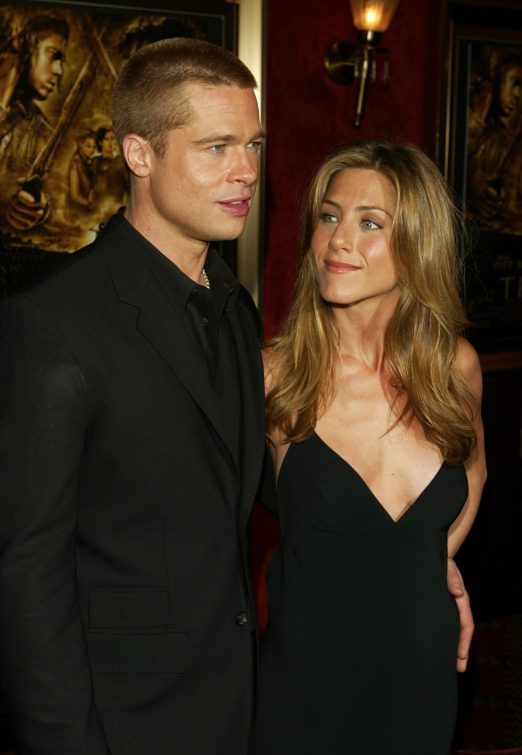 While Pitt's appearance has everyone wondering if the two will rekindle their love, it seems unlikely. Pitt is rumored to be dating actress Charlize Theron. Pitt and Aniston have also remained friendly in the years since their divorce, which, according to reports was a significant problem in Pitt and Jolie's marriage.
Brad Pitt was also not the only famous ex who stopped by the party. Clearly, his invitation wasn't unique, as Aniston was happy to party with pals and former flames for her fabulous 50th.
Ex-boyfriend John Mayer was also in attendance
While Brad Pitt is the ex in attendance that everyone is talking about, he is not the only former flame who received an invitation to the party. Musician John Mayer slipped quietly into the hotel, as well.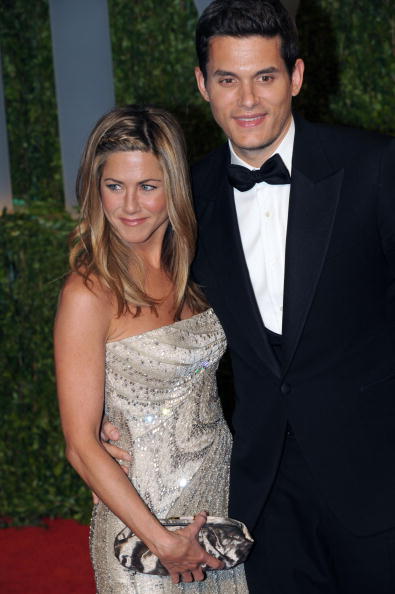 Aniston and Mayer began dating in April 2008 but called it quits after a year. Mayer famously held a press conference in New York to take the blame for the breakup. He went on to give a poignant interview with Rolling Stone in 2010 where he discussed his relationship with the actress and other celebrities he's dated.
A good friend also dropped by
Famed friend, Lisa Kudrow was in attendance. Kudrow and Aniston have been dear friends since their time together on Friends. Kudrow was spotted, in jeans and a black shirt, entering the party with her husband, Michael Stern.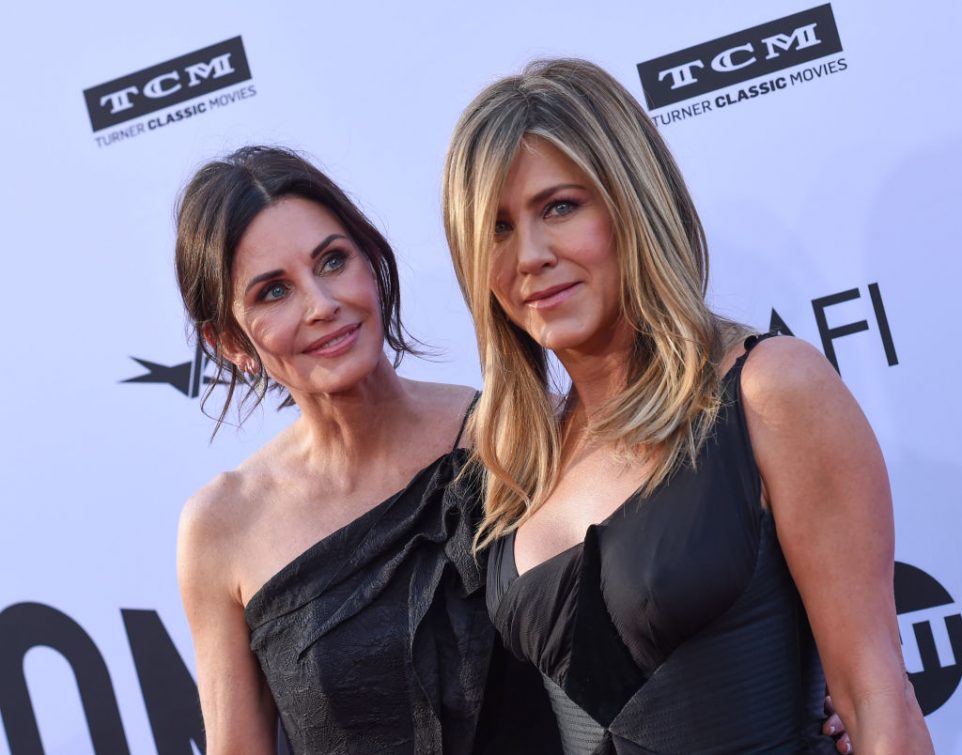 Photographers didn't capture a glimpse of the other Friends co-stars, but Courtney Cox was also in attendance. Aniston and Cox are long-time best friends. Kudrow and Cox were the only members of the Friends cast who were invited to Aniston's August 5, 2015 wedding to Theroux. Theroux and Aniston split in September 2018.
Is Jennifer Aniston dating anyone?
Aniston's split from Theroux was the divorce heard around the world. The lovebirds dated for several years before tying the knot in 2015, so their split came as a big surprise. Now the beloved American actress is back  on the market. Apparently, Aniston is open to the idea of finding a new soulmate, according to Harper's Bazaar. Aniston hasn't confirmed any relationship, but it's possible that she is pursuing men that don't appear on screen, which would be a significant change for the starlet.