Brad Pitt's Brother Doug Pitt Hilariously Spoofs Him For Mother's Beer
When your big brother is one of the most famous actors on Earth, you have to use that to your advantage every once in a while. And, Brad Pitt's younger brother, Doug Pitt, recently used his brother's fame in a creative and hilarious way to promote Mother's Brewing Company.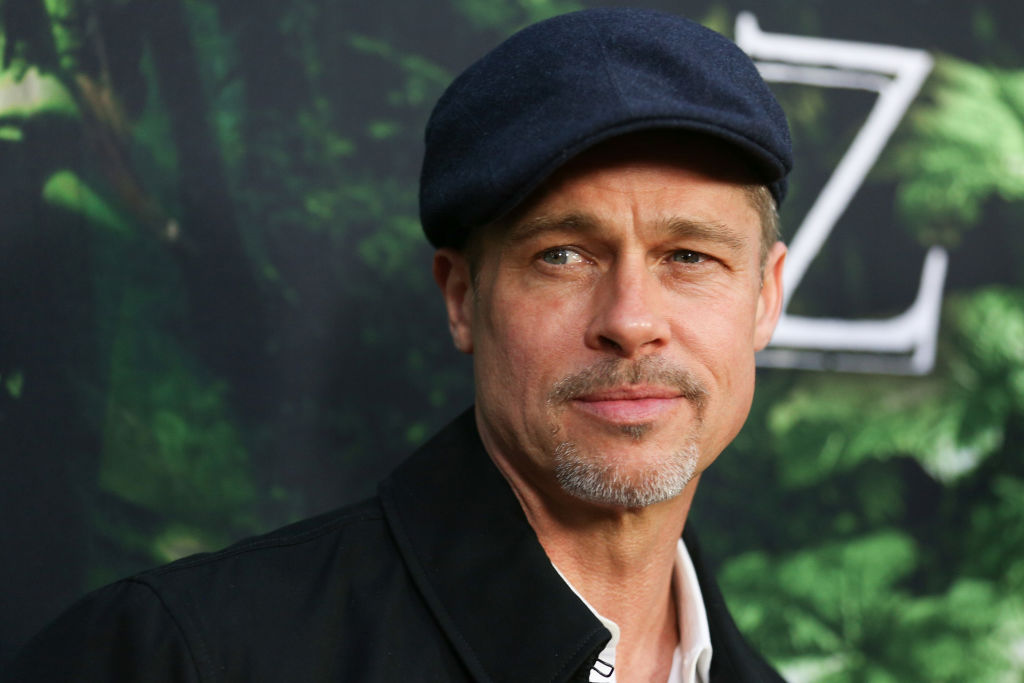 What's in the box?
The ending to David Fincher's 1995 thriller Se7en is one of the most recognizable scenes in movie history, and it has led to multiple spoofs over the years. However, the parody that Doug just starred in might be the best one yet.
In an ad for Mother's Brewing's new Doin' Good orange wheat ale, Doug tackles his brother's role as Detective David Mills. But this time, what's in the box isn't his wife's head, it's a six-pack of the new beer from the Springfield, Missouri-based brewer.
The commercial is titled "6ix," and in the video, Doug Pitt shouts, "What's in the box? Tell me what's in the flippin' box!"
Back in 2012, Doug starred in a TV ad for Virgin Mobile Australia where he played the "second most-famous Pitt in his family." The ad campaign attempted to give Doug a glimpse of what life was like for Brad by giving him his first product endorsement.
"Unlike his brother, Doug's not a superstar, he's never been featured on the front page. and never made big bucks from a celebrity endorsement," says the ad. "Virgin Mobile believe in a fair go for all, and want your help to make things a little fairer in the Pitt family."
It's not just for beer, it's for charity
Brad and Doug Pitt grew up in Springfield, and Doug still lives in the southwest Missouri town with his wife of 28 years, Lisa, and their three kids – Landon, 25, Sydney, 23, and Reagan, 22.
In 2008, Doug founded Care to Learn, a non-profit that serves Missouri children who live in poverty. Care to Learn will receive a portion of Doin' Good's sales because as Mother's brewing says: "Doin' Good is a beer for turning positive vibes into action."
According to People Magazine, Doug is also the Goodwill Ambassador for the United Republic of Tanzania, as well as the director of WorldServe International, which is a charity that focuses on providing developing countries with water and sanitation solutions.
Brad and Doug Pitt are still very close
Even though Brad moved to Hollywood more than three decades ago, he and Doug Pitt remain close. When Brad split from Angelina Jolie back in September 2016 – and she accused him of child abuse – Doug was there for support.
"Doug has been a total rock, and he managed to really rally Brad's spirits following his split from Angie and get him back on track," says an insider.
The Pitt's are a giving family
Philanthropy is a big part of life for Doug, Brad, and their sister, Julie Neil. While Brad's ex is known for her humanitarian work, the Pitt siblings have also traveled the globe to help fight world hunger and third world diseases. Like Doug Pitt, Julie also founded her own charity, and she has five children, including two she adopted from Ethiopia.
The Pitt siblings grew up in a "very, very tough" Southern Baptist home, says Brad, and their parents – William and Jane – raised the trio "with all the Christian guilt about what you should and shouldn't do."
Brad's back in front of the cameras
Since his split from Jolie nearly three years ago, Brad hasn't appeared much on the big screen. There was his blink and you'll miss it appearance in Deadpool 2 and his starring role in 2017's War Machine, but since the breakup, the majority of his work has been behind the camera as a producer.
That will change this summer when he will star alongside Leonardo DiCaprio and Margot Robbie in Quentin Tarantino's new movie Once Upon A Time In Hollywood.