Before 'American Sniper': Bradley Cooper's 8 Best Movie Roles
Bradley Cooper has come a long way from his Wedding Crashers days. Over the last several years, the actor has made a notable leap from typecast roles as the arrogant significant other (also see: He's Just Not That Into You) to award-worthy leading man material. After proving his incredible range with films like Silver Linings Playbook and the Clint Eastwood-directed war drama American Sniper, Cooper is returning to the rom-com genre this week with Aloha. Here's a look back at 8 of Cooper's best big screen roles (ranked in terms of both critical response and memorability).
8. The Midnight Meat Train
Cooper again made for a strong lead in this 2008 mystery-horror thriller. The movie features the actor as struggling photographer Leon Kaufman, who crosses paths with a serial killer. The film itself got surprisingly positive reviews (earning a 71% fresh rating on Rotten Tomatoes), as did Cooper's individual performance. The role made it clear that it was only a matter of time before Cooper became a first-rate, mainstream leading man.
7. Wedding Crashers
Cooper held a memorable supporting role in the 2005 rom-com, in which he played evil boyfriend Sack Lodge. Lodge is the worst and by far the least likable of the actor's many obnoxious characters. As the annoyingly preppy, violently competitive, testosterone-fueled boyfriend, Cooper is almost too convincing — so convincing that it would've been easy for the actor to stay in that kind of role for the remainder of his career. Thankfully, this was just one of the earliest gigs in which Cooper proved his ability to disappear into a role.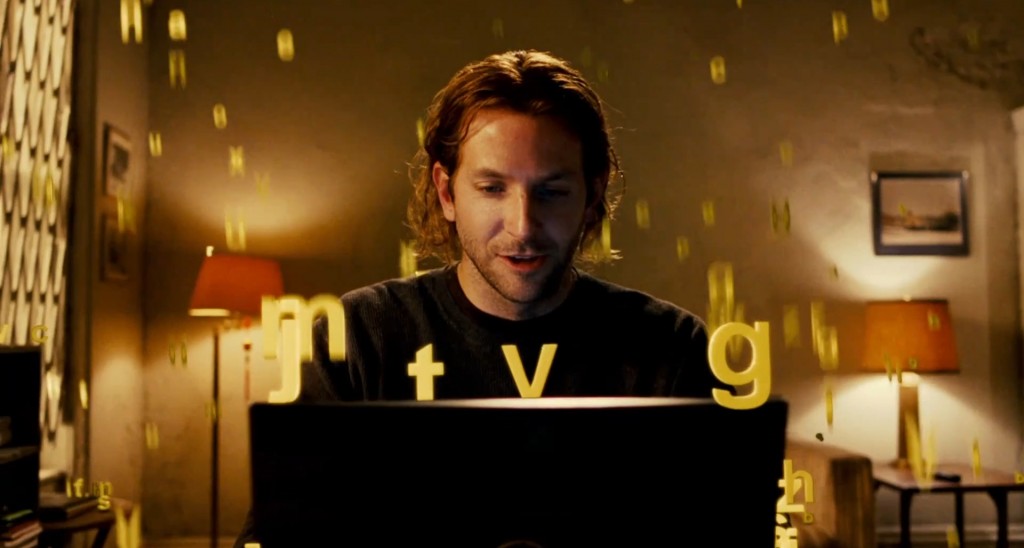 6. Limitless
Cooper proved himself to be an assured and charismatic leading man in this 2011 thriller, which stars the actor as a man who, boosted by an untested chemical, rises to the top of the financial world and attracts the attention of a tycoon. Critics praised the actor for showing off his range and what Variety pegged as his "classic Hollywood star magnetism." The film earned mostly positive reviews, with a 70% fresh rating on Rotten Tomatoes, and Cooper is now executive producing a spinoff television series based on the movie.
5. The Place Beyond the Pines
The 2013 crime drama, which follows two men and their sons as they deal with the unforeseen consequences of their actions, stars Cooper opposite Ryan Gosling as police officer Avery Cross. Alongside Gosling (who has long since shown himself to be adept at gritty roles), the actor proved he could more than hold his own, delivering a nuanced performance that critics called a "revelation." His portrayal in the film, which currently holds an 80% fresh rating on Rotten Tomatoes, made it clear that Cooper's Silver Linings Oscar nomination wasn't just a one-off but the beginning of a new acclaimed phase in his career.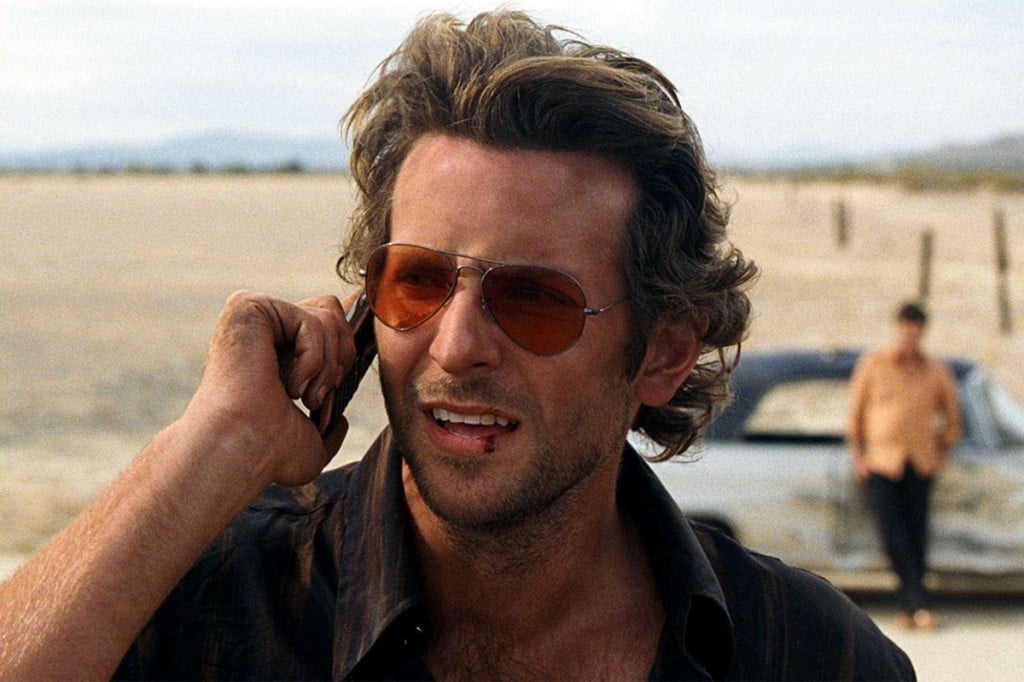 4. The Hangover
Of all of the egotistical jerk characters Cooper has taken on in his day, The Hangover's Phil Wenneck is by far the most memorable and high profile. Widely considered his breakout role, the part showcased the strength of Cooper's comedic chops against other formidable funnymen like Ed Helms and Zach Galifianakis, and proved his ability to make one of the most immature characters in an already crude movie both likable and funny. The film was both a critical and commercial success, and the star reprised his role in the two followups, which wrapped in 2013.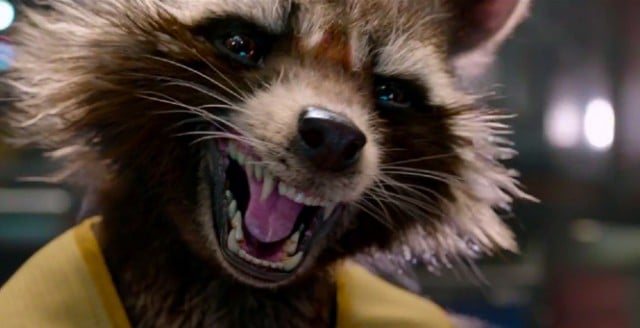 3. Guardians of the Galaxy
Cooper may not actually show his face in Marvel's smash comics hit, but that doesn't make the actor's portrayal of the genetically engineered raccoon, Rocket, any less memorable. The fast-talking, sarcastic character makes for some of the movie's funniest moments but also for some of the most touching. Cooper helps Rocket's vibrant personality leap off the screen, and his dynamic voice performance brings new depths to a character that might've been cartoonish, cheesy, and a lot less funny in someone else's hands.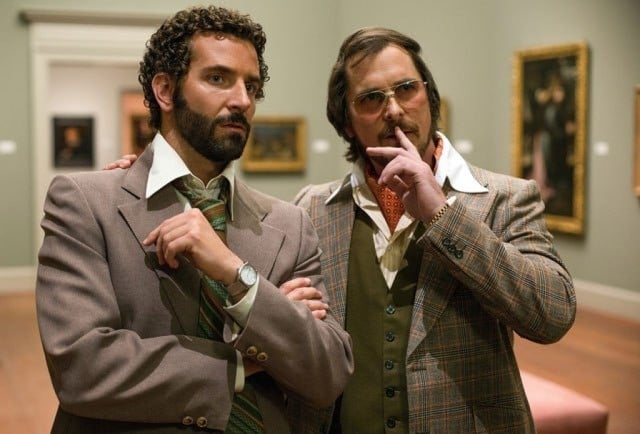 2. American Hustle
Cooper delivers another standout performance as FBI Agent Richie DiMaso in this 2013 crime comedy drama. The actor brings laughs with his spot-on take of the hyper and overeager Richie, who is looking for a claim to fame but naively underestimates who he's dealing with. With Cooper in the role, the character leaves you feeling conflicted. On one hand, he's cocky enough to make you roll your eyes, yet you also can't help feel a little sorry for the guy when the rug gets pulled out from under him. The movie has a 93% Rotten Tomatoes rating, and Cooper earned a Golden Globe nod for the role, as well as his second consecutive Oscar nomination.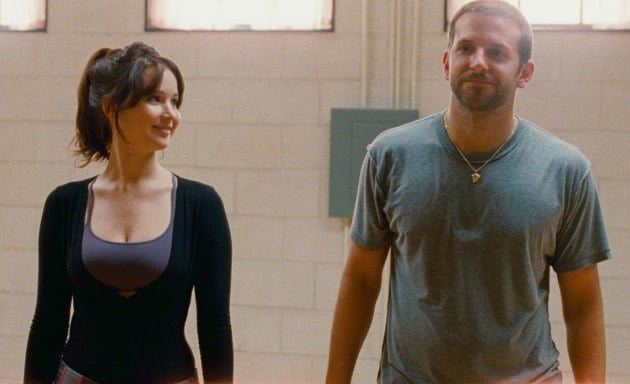 1. Silver Linings Playbook
Cooper earned his first Oscar nomination, in 2012, for his moving portrayal of Pat Solatano, a man with bipolar disorder who is released from a psychiatric hospital and moves back in with his parents. In his attempts to win back his estranged wife, he meets a recently widowed woman (Jennifer Lawrence) and the two develop a complicated relationship. Cooper earned critical praise for his emotional performance as a character who refuses to give up his efforts to find the silver lining, even while struggling.
The role, which earned the actor Golden Globe, Indie Spirit, and SAG award nominations, also showcased the undeniable chemistry between Cooper and Lawrence, who have collaborated on multiple movies since.
More from Entertainment Cheat Sheet:
Want more great content like this? Sign up here to receive the best of Cheat Sheet delivered daily. No spam; just tailored content straight to your inbox.