Bradley Cooper, Adam Sandler, Chris Evans Among The Highest-Paid Actors Of 2019
The right leading man can make or break a movie in Hollywood.
Forbes recently put together a list of highest-paid actors of 2019 and, unsurprisingly, there are a lot of familiar names.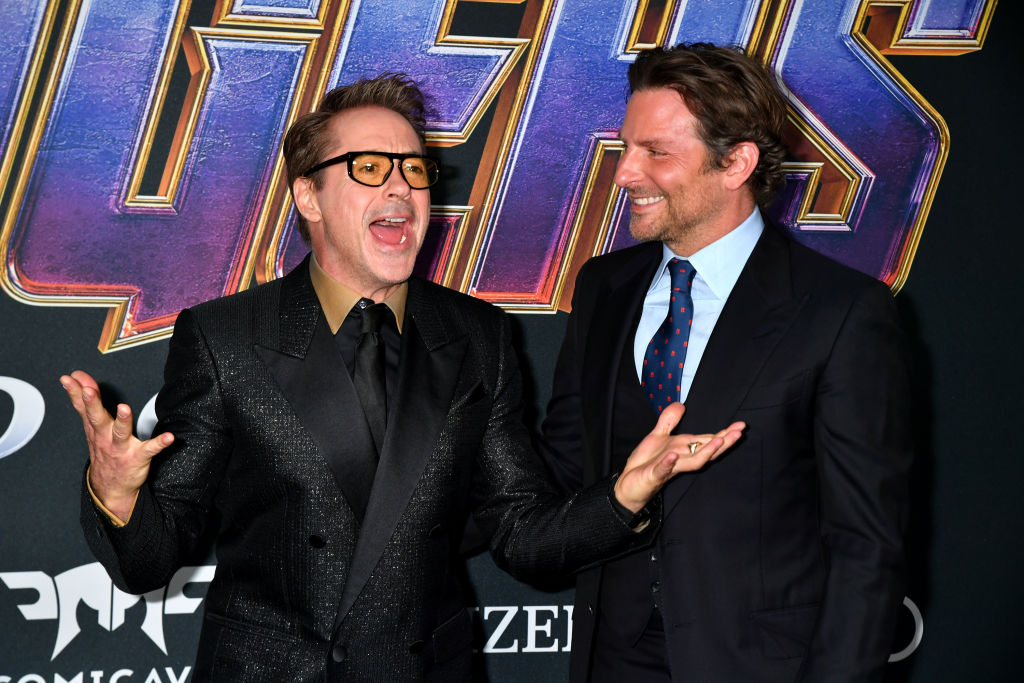 Dwayne 'The Rock' Johnson was the highest-paid actor of 2019
The highest-paid actor of 2019 was Dwayne "The Rock" Johnson. He made $89.4 million between June 1, 2018 and June 1, 2019.
Johnson attributes his success to putting the audience first whenever he's part of a film.
"It has to be audience first. What does the audience want, and what is the best scenario that we can create that will send them home happy?" he told Forbes last year.
For his upcoming film, Jumanji: The Next Level, Johnson will collect $23.5 million upfront (according to Forbes, that's his highest quote to date). He also gets 15% of the pool from high-grossing franchise movies, like the last Jumanji, Welcome to the Junge, which earned $962.1 million in the worldwide box office.
Cashing in on 'Avengers: Endgame'
Johnson's not the only one cashing in on big deals. Robert Downer Jr. gets $20 million upfront and about 8% of the pool for playing Iron Man. In Avengers: Endgame, that translated to $55 million because the film grossed $2.796 billion at the box office. The film's earnings benefited more than just Downey. Chris Hemsworth, Bradley Cooper, and Paul Rudd also earned their spots on the highest-paid-actors list this year thanks to the franchise. Together, they earned $284 million.
"Celebrities such as Downey and (Scarlett) Johansson currently have extreme leverage to demand enormous compensation packages from studios investing hundreds of millions of dollars in making tent-pole films, such as The Avengers series," entertainment lawyer David Chidekel of Early Sullivan Wright Gizer & McRae told Forbes.
'A Star Is Born' paid off for Bradley Cooper
A Star Is Born was a passion project for Cooper. He didn't expect it to perform as well as it did. Cooper only earned 10% of his $57 million from playing Rocket Racoon in Avengers. Seventy percent came from A Star Is Born. He gave up his upfront salary for the musical to pay for the production budget and Lady Gaga's salary. The budget for the film was a mere $36 million and grossed $435 million worldwide.
The highest-paid actors of 2019
Dwayne Johnson, $89.4 million
Chris Hemsworth, $76.4 million
Robert Downey Jr., $66 million
Akshay Kumar, $65 million
Jackie Chan, $58 million
Bradley Cooper $57 million
Adam Sandler $57 million
Chris Evans, $43.5 million
Paul Rudd $41 million
Will Smith $35 million
According to Forbes, "earnings estimates are based on data from Nielsen, ComScore, Box Office Mojo and IMDB, as well as interviews with industry insiders. All figures are pretax; fees for agents, managers and lawyers (generally 10%, 15% and 5%, respectively) are not deducted."