Bradley Cooper and Lady Gaga 'Shallow' Oscars Best Song Performance: How Cooper Prepared
A highlight of the 2019 Oscars is the live performances, especially the highly anticipated Lady Gaga and Bradley Cooper "Shallow" performance. The couple lit up the screen for A Star is Born with the gorgeous song, but is Cooper up for the high pressure task of singing at the Academy Awards?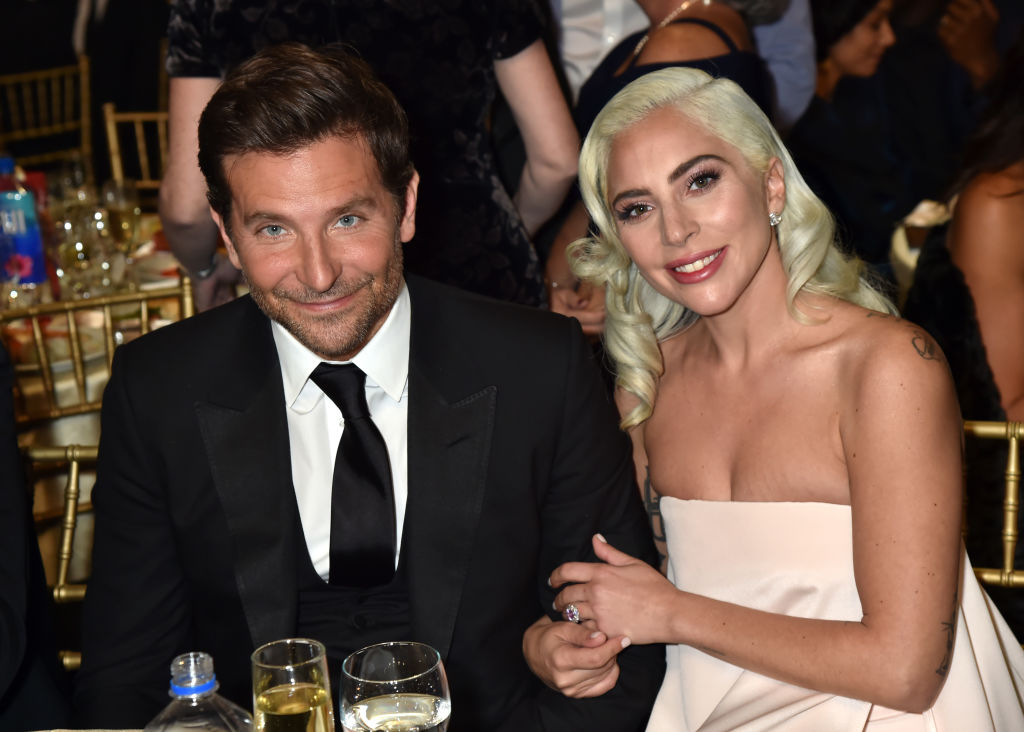 All of the 2019 Oscars Best Song category performances
Cooper and Lady Gaga are in good company at the 91st annual Academy Awards, with other performers, including Queen and Adam Lambert, set to hit the stage.
The Academy announced that four Best Original Song nominees would be performed… the fifth, "All the Stars" from Black Panther, will not be part of the live performances.
Jennifer Hudson sings "I'll Fight" from RBG, Bette Midler performs "The Place Where Lost Things Go" from Mary Poppins Returns, and Gillian Welch and David Rawlings perform "When a Cowboy Trades His Spurs for Wings" from The Ballad of Buster Scruggs.
Cooper first sang the "Shallow" duet live with Lady Gaga at her Las Vegas show, Enigma, earning rave reviews from fans. During an appearance on The Late Show with Stephen Colbert, Cooper explained that he won't be singing the song as his character Jackson Maine in A Star is Born. That voice, he explained, he's retired, but his Oscars rendition certainly wouldn't suffer from the lack of Maine's vocals.
It's a big night for Bradley Cooper and Lady Gaga
As if the performance wasn't a big enough deal, Cooper and Gaga are nominated for Oscars as well. Cooper is nominated for Best Actor, Adapted Screenplay and Best Picture (as a producer) and Lady Gaga is nominated for Best Actress. The song "Shallow" is nominated for the Original Song category. Cooper was noticeably snubbed from the Best Director category.
How Bradley Cooper prepared for the 2019 Oscars performance
Earlier this month, Cooper admitted he was "terrified" about singing live at the Oscars. He told E! News that singing the tune with Gaga at her concert was "terrifying" as he hoped "he wouldn't ruin her show." He explained, "She just crushed it for two hours… I thought, 'Please let me just be on pitch.'"
In an interview with ET, Cooper discussed how he was preparing for the live Oscars performance, working with the "incredible" vocal coach who helped him on the film, Roger Love.
The actor noted: "I couldn't sing before this movie and so, in terms of being able to sing in front of people, it's very nerve-racking. It's not easy what they do. We worked tirelessly [to prepare for the movie]. So, I called him and said, I'm back in L.A. on the 15th of February and hopefully I can do it!"
Lady Gaga is beyond thankful for Bradley Cooper
Lady Gaga has expressed her gratitude for Bradley Cooper for allowing her to be a part of A Star is Born. Following her win at the Golden Globes for Best Original Song, she took to Instagram to sum up her love for the actor, noting: "I am so grateful to Bradley for this opportunity, and for singing this beautiful song with me."
She added in another post: "I didn't get to say everything I wanted to say last night when we won, I was so overcome with emotion and of course wanted to share the mic with my co-writers. We are all so grateful Bradley loved 'Shallow,' sang his heart out live, and truly the song would not be revered as it is without the brilliant film and moment Bradley created and the way he directed the moment and collaborated with us on how it would eventually be given to the world. Thank you B, and thank you Warner Bros. Thank you HFPA, we are beyond grateful."