Bradley Cooper & Lady Gaga's Romances Ended for Same Reason, But It Wasn't Each Other
Ever since Bradley Cooper and Irina Shayk officially called it quits, hordes of little monsters and mini Coopers have been waiting to see if Gaga and Cooper strike up a romance. From their on-screen chemistry in A Star Is Born to their steamy duet at the Oscars, many believe that Gaga is at the center of Cooper's break-up.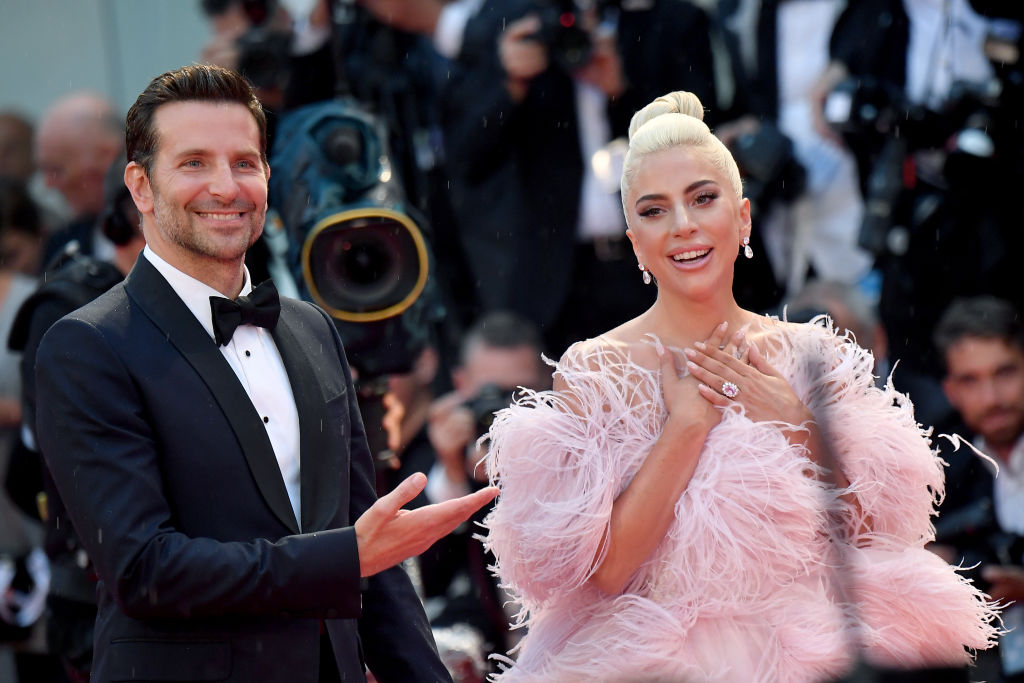 Though Cooper and Gaga continue stressing that they are only friends, fans refuse to accept such a claim. However, based on recent reports, Gaga is likely quite far from the underlying catalyst to Shayk and Cooper's fallout. Lady Gaga and Bradley Cooper have both seen their fair share of failed relationships, and the underlying cause may be quite similar.

Bradley Cooper has dated the likes of Renée Zellweger, Zoe Saldana, Irina Shayk, Jennifer Esposito, and more. Lady Gaga has been with Taylor Kinney, Matthew "Dada" Williams, and Christian Carino. Based on Lady Gaga's own message in her documentary Gaga: Five Foot Two, and reports surrounding Cooper's famous fallouts, there may be one culprit to blame: the career.
However, while their respective career may be at fault for their failed relationships, the way in which their careers have catalyzed ruination is quite different. While Lady Gaga usually intimidates and "loses" people as she climbs the latter to success, Cooper, focused on climbing the ladder, becomes absorbed in his professional life, letting his personal and romantic personality fall by the waist side.

How Lady Gaga's career caused several break-ups

Lady Gaga is a pop icon. She is a singer, an actress, and an advocate whose sheer talent is not to be questioned. Seemingly capable of doing anything she puts her mind to, the actor-singer communicated – in her documentary – that she has lost men as a result of her growing success. Gaga stated:

"My love life has just imploded. I sold 10 million [records] and lost Matt. I sold 30 million and lost Luke. I did a movie and lose Taylor. It's like a turnover. This is the third time I've had my heart broken like this."

Teen Vogue
Lady Gaga implies that there is a direct relationship between her career growth and her relationship success; as the former skyrocket, the latter finds itself in the gutter. However, this says nothing about the icon, and only reveals the true nature of some of the men she has dated.

Lady Gaga should not have to cope with a man who cannot handle her fame and fortune, and she should not have to date equally famous or accomplished men to guarantee they don't develop a complex. Somehow, It's the 21st century and there are still men uncomfortable dating up when it comes to their professional lives. While dating Bradley Cooper to ensure "career levelness" would be a bad idea – the future is always unknown – if they already have chemistry…
Bradley Cooper: does he pour his heart into his career, leaving room for nothing else?

According to People Magazine, A Star Is Born may have played greatly into Bradley Cooper and Irina Shayk's split, but not because of Lady Gaga. A source told People that Bradley Cooper was emotionally absent while working on the film.

A Star Is Born was Cooper's directorial debut and, as a man trying to make it to the top as an actor-director in Hollywood, it's likely that he was putting less energy into his relationship (unintentionally). This would not be the first time Cooper's career spelled relationship failure.
Bradley Cooper dated Renee Zellweger – after starring in Case 39 – however, a source explained to Us Weekly, following their split, "If I had to pick any possible mistress it would be Brad's career." He worked really hard to get into leading man status." Back then, he was trying to become a leading man, which he did with Limitless; this time, he was trying to become a director.

When it comes to Bradley Cooper & Lady Gaga, their respective relationships did not falter because of each other, but they both faced difficulty due to the one commendable "mistress" that exists within: drive. And that is nothing to be ashamed of.