Did Brandi Glanville Just Confirm 'RHOBH' Season 10 Appearance?
Brandi Glanville has been off of The Real Housewives of Beverly Hills for four seasons and remains a fan favorite. Fans yearn for the return of the reality star to the franchise as her unfiltered persona always caused drama. The podcast host has kept up with all the chaos on her former show and might just be making an appearance in the upcoming tenth season.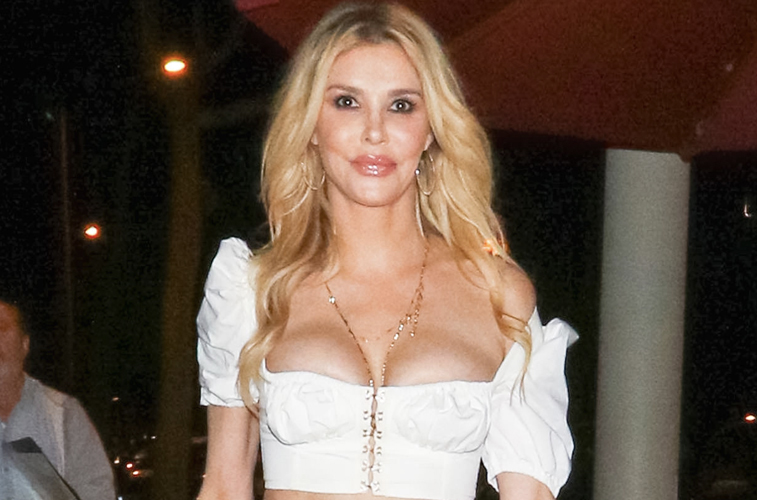 Brandi Glanville's possible return to 'RHOBH'
Glanville joined RHOBH during season 3 after making appearances in season 2. Her over-the-top persona proved to be a little too much to handle for the ladies and left after season 5. Following Glanville stepping down as a regular housewife she has made guest appearances in the following seasons.
After leaving the Bravo show, the former model has been cast in reality shows like Celebrity Big Brother U.K., Celebrity Big Brother U.S.A., and Famously Single, to name a few. It's clear that Glanville is game to appear on reality shows and has no shame in accepting offers.
A couple of weeks ago she said she was in good terms with all the remaining ladies of RHOBH following Lisa Vanderpump's exit.
"I'm finally good with all the gals of RHOBH, so let's be nice pretty please," she tweeted.
When a fan asked her if she was open to coming back to the reality series, she had some reservations as they had just announced two new additions to the cast.
"They just started filming. I really have zero idea, but I think with 2 new gals they have a pretty full plate," she replied.
Brandi Glanville hints return.
Fast forward a month later and Glanville is responding in a different tone hinting she might have filmed for the Bravo show.
When a fan told Glanville he was "done with Beverly Hills," she replied with a tweet that left us wondering.
"Well, I think maybe give RHOBH another chance," she posted on Twitter followed by a winky face.
That response could be interpreted as Glanville suggesting she will make an appearance during season 10 and that is why the fan should give it another opportunity.
The tweet that sent us on overdrive with excitement was when another one of Glanville's followers asked her to "make a guest appearance, at least."
"Ok," she replied giving us hope that she will be in the mix of the RHOBH cast when the show returns.
Two new housewives join.
Season 10 of RHOBH is expected to be very different without Vanderpump in the main cast. Bravo confirmed that two new housewives would be joining the series.
Garcelle Beauvais would make history for this franchise as the first African-American cast member.
"I am excited and proud to be joining the cast of such a wildly popular and beloved show like The Real Housewives of Beverly Hills," she told The Daily Dish in a statement. "As a working actor who has been in the industry for some time, it's exhilarating to have the opportunity to delve into a new chapter in the entertainment spectrum."
Lisa Rinna's friend, Sutton Stracke, was also confirmed to be holding a diamond next season.
"I am thrilled and honored to be joining The Real Housewives of Beverly Hills. As a mother to three children, who is also deeply committed to my efforts in philanthropy, my life is a balancing act," Stracke also said in a statement to The Daily Dish.
With two new regular housewives joining RHOBH and Glanville possibly making an appearance, season 10 is one not to miss. Bravo has not confirmed the premiere date for the show that is currently in production. The safe bet is to say it will return to television at the beginning of 2020.