Brandon Thomas Lee Calls Miley Cyrus and Kaitlynn Carter Kiss Fake
Miley Cyrus and Kaitlynn Carter were seen spending time together and kissing after news of their breakups came out. One person who doesn't believe the kiss was genuine is The Hills: New Beginnings co-star Brandon Thomas Lee. Find out what he had to say and more.
Miley Cyrus and Kaitlynn Carter were seen kissing after their breakups
Miley Cyrus and Liam Hemsworth recently announced that they broke up less than a year after getting married.
Her rep released the statement, "Liam and Miley have agreed to separate at this time. Ever-evolving, changing as partners and individuals, they have decided this is what's best while they both focus on themselves and careers. They still remain dedicated parents to all of their animals they share while lovingly taking this time apart. Please respect their process and privacy."
Hemsworth also posted his statement on Instagram. "Hi all, Just a quick note to say that Miley and I have recently separated and I wish her nothing but health and happiness going forward."
This all comes after it was announced that Kaitlynn Carter and Brody Jenner of The Hills: New Beginnings broke up after living as a married couple on the show. They weren't legally married.
Cyrus and Carter were on vacation together in Lake Como. They were seen snuggling and kissing.
Brody Jenner joked about them on Instagram
It didn't take long for Jenner and his friend to comment on the report. He posted a picture walking on a beach on Instagram with the caption, "Don't let yesterday take up too much of today."
Brandon Thomas Lee commented on it with, "Let's round this scandal out and post a pic of us making out." Jenner replied, "Watch out! Pics of Liam and I holding hands on the beach coming soon."
Cyrus responded commenting, "Go take a nap in your truck and cool off #HotGirlSummer." That doesn't seem to be the end of it. Lee had more to say about their kiss.
Brandon Thomas Lee said their kiss seems fake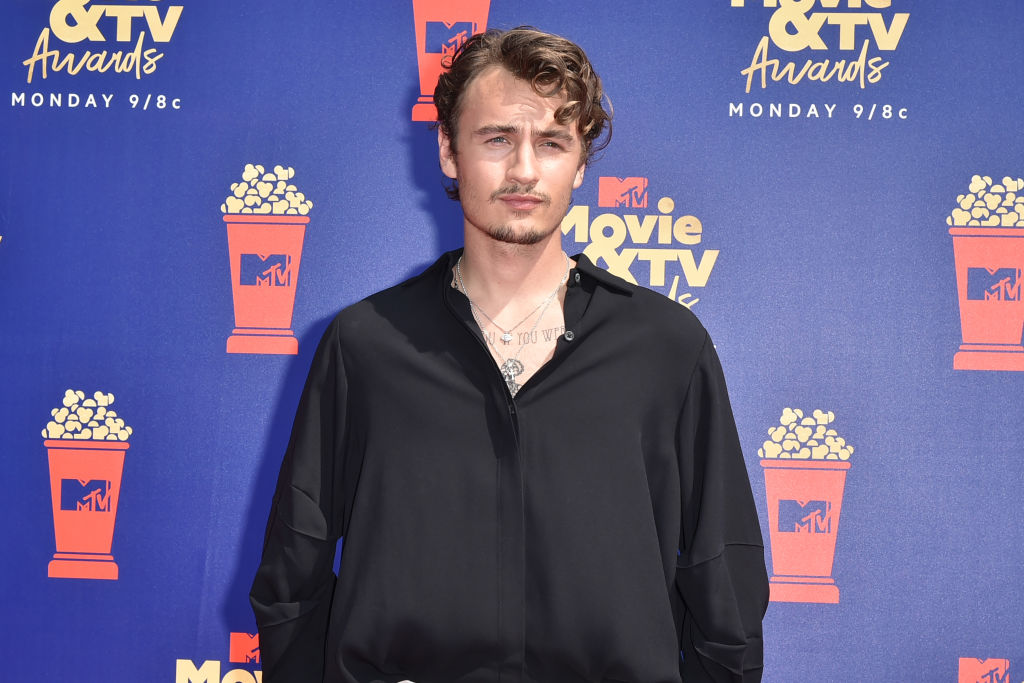 The new cast member of The Hills: New Beginnings has something to say about the two women kissing. Lee said that he doesn't believe that their kiss was genuine.
"I was just like, 'This is getting out of hand,'" he said on Daily Pop. "This whole thing is just so, like—I don't know. I didn't even want to get involved with it. It just seems so fake to me."
He went on to say, "It's just like—why? They're just obviously messing with their two ex-husbands. And they're all friends. So, it's like, they were all friends. So, why—it just seems so ridiculous to me."
The new reality star took one more dig at the singer and said, "I was just curious as of why this blew up so much, and I forgot Miley has so many fans."
Jenner is reportedly moving on too and is dating Josie Canseco, according to TMZ. They reportedly met while he was on a press tour for the reality show at a hotel party. Jenner and Canseco have been seeing each other a lot for weeks, according to sources.