Bravo Baby Boom: Guess Which 'Real Housewife' Is Expecting a Baby?
Joanna Krupa from The Real Housewives of Miami announced today she is pregnant.
The model shared a photo on Instagram along with a sweet message. "Hi Guys! Just wanted to share this amazing news with everyone . Hubby @nunes451 and I are beyond excited about this new chapter in our life and can't wait to meet this little 😇🤰🏼🙏🏻"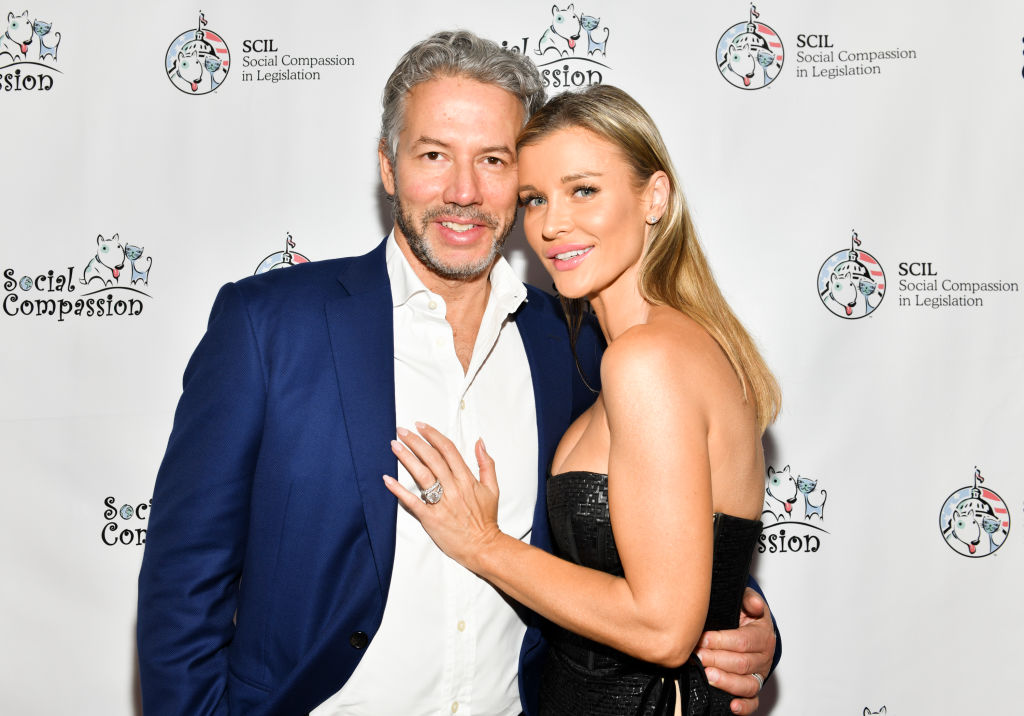 Messages of congratulations immediately poured in. "Mazel!!!" Perez Hilton exclaimed. Kenya Moore from The Real Housewives of Atlanta and Joyce Giraud from The Real Housewives of Beverly Hills shared their excitement too. Husband Douglas Nunes piped in with a hilarious comment. "Well it's about time! That took a lot of work!"
Krupa may have hinted a month ago
Krupa apparently dropped a hint she may be pregnant in a birthday message to Nunes. "Happy Birthday to my other half, my partner in crime and my forever pain in the butt," she wrote. "I love you @nunes451 . Happy I get to share the same birthday with you. Excited to start this new chapter in life with you." She posted photos of the couple as babies.
The pregnancy is indeed happy news for the 40-year-old mother to be. She told US Weekly she was looking forward to becoming a mother. "God willing we will start planning this year," she said after she announced her engagement to Nunes in 2018.
Nunes and Krupa married in a small ceremony in Poland last August. In October she shared a wedding picture and wrote about meeting Nunes. "One year ago today I met you @nunes451 at the dog park and my life has changed forever❤️ . Thank you @pawelsarotaphotographerfor capturing this moment from our wedding."
She joins a growing list of new Bravo babies
Bravo is certainly experiencing a baby boom. Only a few short years ago, Fredrik Eklund from Million Dollar Listing New York finally realized his dream of becoming a father. His gorgeous twins are now about 16 months old and are "growing like trees." Most recently, Ryan Serhant and wife Emilia welcomed their infant daughter, which makes three new babies for the real estate franchise.
And of course, Andy Cohen's son Ben was born in early February. Cohen likes to share super smiley snaps of his growing son, who is often the recipient of some pretty sweet baby swag from Watch What Happens Live guests. Also, Kenya Moore from The Real Housewives of Atlanta welcomed her adorable daughter too.
Still pregnant is Gretchen Rossi from The Real Housewives of Orange County. Rossi has been celebrating her pregnancy and sharing her journey on Instagram. She recently posted some gorgeous pictures from her baby shower. "This little girl is something that I have dreamed about my whole life, and I am filled with so much gratitude on a daily basis for this little miracle growing inside me."