Bravo Producer Reveals What It Takes to Be the Ultimate 'Real Housewife'
Bravo producer Michael Beck offered fascinating insights into what it takes to be a successful Real Housewife.
Beck dished on Reality Life with Kate Casey about his experience producing shows like The Real Housewives of New York City and many others. What is the ideal archetype for the franchise? "Someone who is uninhibited, somebody who definitely has their own opinion about things, whatever that may be," he shared. "Somebody who has a very unique perspective on the world that's a little bit different. And somebody who wants to do it."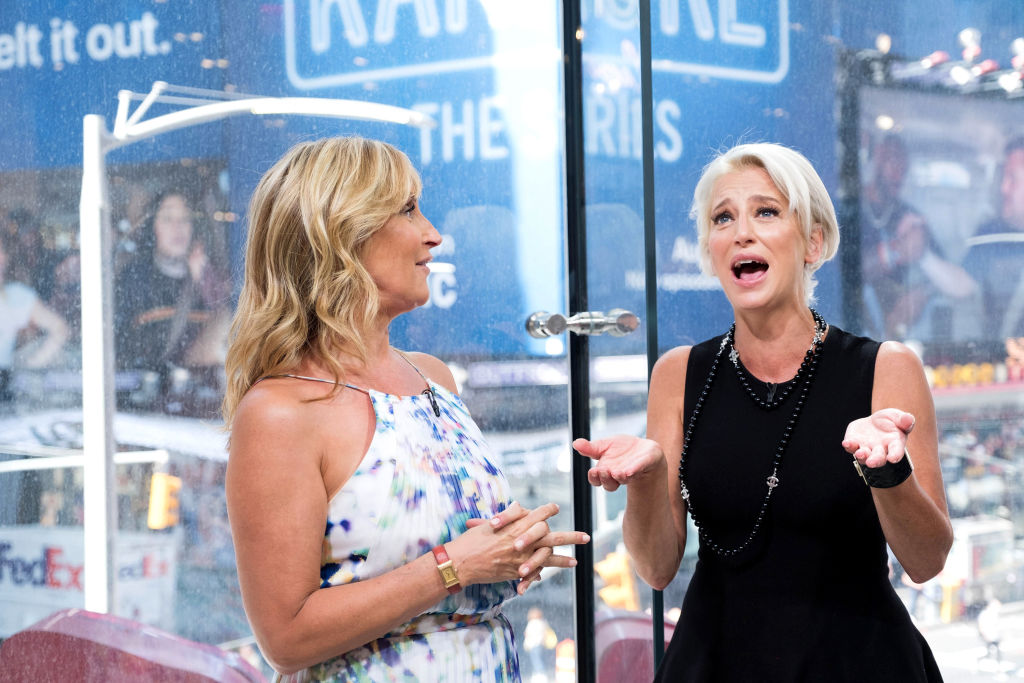 Beck says he's worked on shows with cast members who were apathetic about the process. "I've worked on some shows where cast members want certain aspects of the job," he says. "They want the fame or to use it as a stepping stone for their business. But they don't want everything that comes with being on these shows. You are really opening up your entire life up to the world."
What does a producer do on the shows?
Beck offered a glimpse into what producers do and how they interact with cast members. "A producer is a multitude of things," he says. "A counselor, a therapist, and a best friend being one of them. So you are in the middle of a lot of conflict, but you have to walk a fine line. You don't want to be too in the middle, or too involved. You don't want to really give advice, but be more of an ear for them."
But he adds that producers are certainly in the thick of everything. "I think specifically the demise of Carole [Radziwill] and Bethenny's [Frankel] friendship was a really sad thing for us to see. Just because they were such great friends."
While he can't choose just one cast member as a favorite from RHONY, he says every cast member represents an ideal example for the franchise. "They are all such professionals and they are all so good at their job," he shares. Plus, "They know what their fans want, they know what the show deserves. They are truly authentic and so real. Nobody puts it on for the camera. This is truly who they are."
Sonja Morgan seems to really fit the bill
Beck says Frankel really is the "strong-willed leader of the group." He adds, "Dorinda is the kooky character of herself, which is so fun. I love Sonja Morgan. I just love her to death." He shares, "I think she's hilarious and fun and has no shame and is willing to do anything, say anything, go anywhere." He says while he can't pick a favorite, he certainly loves Morgan.
He likely enjoys Morgan because she is truly authentic and doesn't try to edit her own story, which Beck says is frustrating for producers. Because that means, "As a cast member you aren't entrusting us to do our jobs. Our job is to never make you look bad, our job is to never make you do something you wouldn't normally do." He adds sometimes cast members who try to control their story are being consumed by negative comments on social media too.
"It's really to just bring out who you truly are. So I feel like a big part of our job as producers is to build that trust with the cast members so they will go there and are willing to do the things you hope they could do or show the fans who they want to see." Beck says Bravo fans can also see through cast members who are trying to self-produce too.
Beck shares that Ramona Singer from RHONY is a great example of someone who has stayed pretty true to her character, despite having cameras following her for three to five months a year. "Ramona is authentically her. For as crazy as she is and the things that come out of her mouth, it's authentically her and that's what has kept her on the show for so long. And has made her such a beloved character of the Real Housewives franchises."