BravoCon Fan FOMO Is Real as Fans Feel Blue While Following Bravoleb Instagram Stories
Bravo fans who couldn't get tickets to the highly anticipated BravoCon weekend knew this day would arrive. BravoCon kicked off with significant fanfare on Friday, November 15 and seems to only be picking up steam.
A large number of die-hard Bravo fans who wanted to attend were iced out of the event when tickets sold out in only a matter of minutes. Then scalpers took over, danging coveted tickets for exorbitant prices. This left a number of serious fans out in the cold. "Having severe fomo because I am not attending #BravoCon," one person tweeted.
Now, feeling left behind left out, many are watching other fans or Bravolebs' Instagram stories and it's maybe making them feel worse they could not attend. How bad is the FOMO?
Some remark they are just going to avoid Instagram this weekend
After getting a taste of the celebratory mood and panel discussions, some fans feel that just avoiding the Insta-stories of everyone having fun is the best way to ride out the BravoCon wave. "Can #BravoCon quit with the pictures, I'm getting emotional," one person tweeted.
Another person seriously just didn't want to hear it. Nobody f***ing talk to me about Bravocon the level of FOMO is unreal." Other fans thought maybe this weekend would be no big deal but … "I didn't think I'd have fomo about not being at bravocon but…here I am…"
Others were just downright annoyed they were shut out. "I feel like I am missing out for not being at #BravoCon," one fan tweeted. Bravo producer Andy Cohen and other Bravolebs promised there will be more opportunities to attend in the future too. "I will go to bravocon next year! I will go to bravocon next year!!! fan tweeted.
Before tickets went on sale, some fans posted they had already booked their flights and hotel rooms in anticipation they'd get into BravoCon. And then couldn't secure tickets. "It's #BravoCon and you're in your hotel room watching #IT? Not what I would've expected. But none of us really know what to expect anyway with #BravoCon anyways," one person wrote who likely purchased hotel and flights thinking they'd get tickets.
Not everyone was loving the BravoCon vibe
But this person said it was too overwhelming. "Really regret going to #BravoCon. I was swarmed by so many annoying people maybe I really should of went to #Italy with Joe."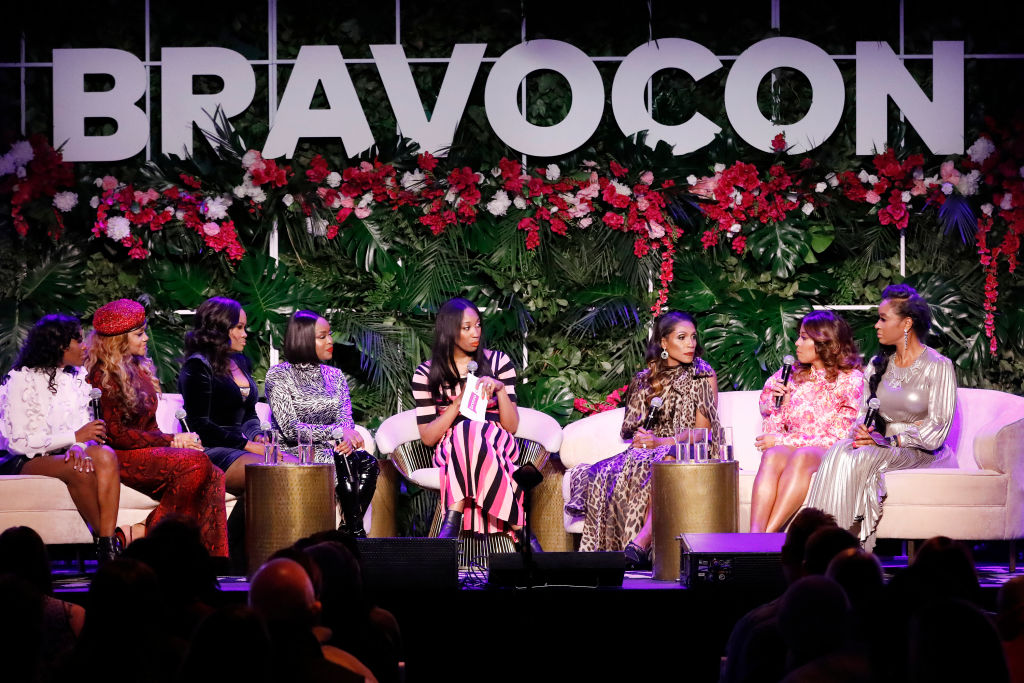 And this person was happier to get to attend the Watch What Crappens live podcast anyway. "Do you know why I'm not upset about missing #BravoCon bc I get to see @WhatCrappens live tomorrow! Can't wait!!"
Also, not everyone was at BravoCon. This fan pointed out some of the biggest superfan celebs weren't in attendance. "also i'm honestly shocked that @MrJerryOC is not at #BravoCon." Also, Michael Rapaport didn't seem to be at BravoCon, nor were a few huge Bravolebs. Sonja Morgan from The Real Housewives of New York City and Josh Altman from Million Dollar Listing were a no show.