Bravo's 'Summer House' Appears to Throw Another Epic July 4th Party
Any doubt whether Bravo's Summer House will return is likely squashed as Instagram photos and video show an epic July 4th party was filmed.
The boozy docu-dramedy limped across the finish line last season with a proposal and a few new cast members cast out. While Bravo has not confirmed if the show would return, the Summer House Wikipedia page already created a "season four" section.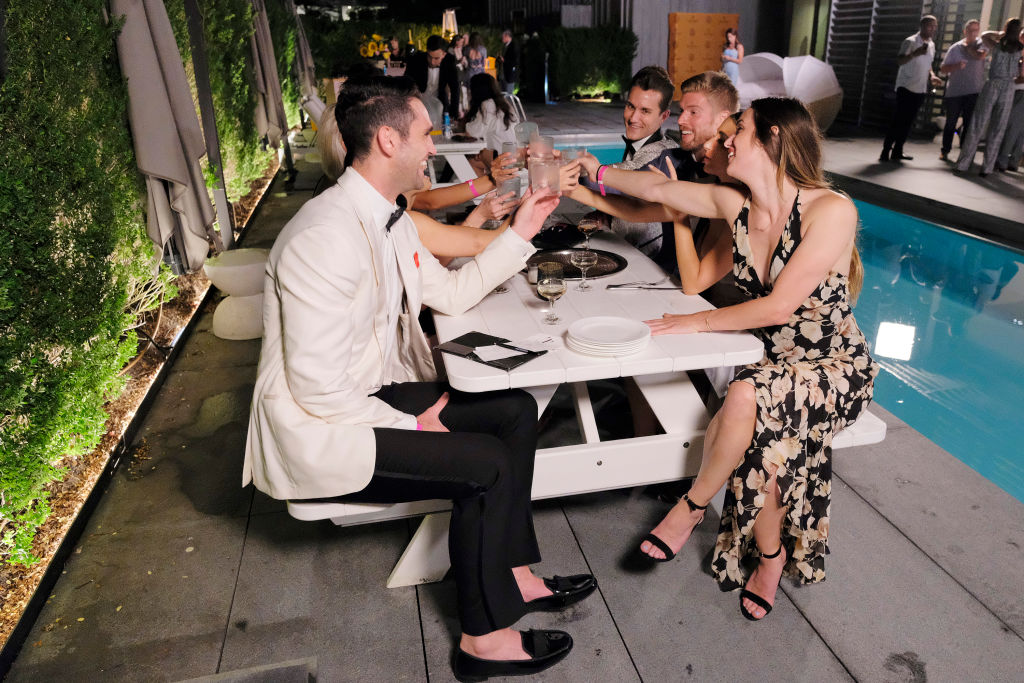 Now, partygoer video has surfaced of the cast partying Summer House style at one of its well-known 4th of July parties. Plus the pictures and video drops a few hints about next season too.
The cast parties at the same house
The Hamptons home featured in previous seasons appears to be "ground zero" again for the show's parties. Several videos include key features of the home including the pool, tennis courts and sprawling backyard fans have grown to know (and love).
The Summer House home was previously on the market. Zillow reported that 1451 Deerfield Road was offered for $4,195,000. However, since last season wrapped, the listing has (once again) been removed.
In 2018, the home was listed as a rental. When Summer House filmed in the summer of 2018, the home rented for a cool $100,000 a month. The house was then re-listed for sale and pulled off the market.
Gone but not entirely
Both Jordan Verroi and Danielle Olivera were rumored to be the two cast members cut from Summer House. However, July 4th party video shows that Olivera is in attendance and having a blast. She is not yet listed as a show "guest" but appears in several photos and videos.
She hung out with pals Paige DeSorbo an Amanda Batula, who both apparently returned for season four. In fact, one partygoer captured video of Carl Radke and DeSorbo hanging out together in an oversized float. Radke and DeSorbo had a "near miss" romance last season.
Verroi appears to have spent July 4th on the beach, but no sign of him at the Summer House July 4th party. Verroi had a number of awkward interactions with the cast on camera.
'Summer House' continues with the signature party
Kyle Cooke, who declared "Summer is supposed to be fun" is once again rocking his blonde mullet for the party. Cooke also appears to stand on the top balcony and toast the crowd.
Other partygoers included video of a packed backyard and fully stocked bar. The pool is also filled with massive floats, which will likely make last year's pool toys look tame. Red, white, and blue bunting hangs from the upper balcony of the home and small American flags are placed throughout the yard.
As far as any specific drama, fans will have to wait until the show returns for that tea. The Summer House July 4th parties are known to be drama-fueled. Former cast member Lauren Wirkus threw a cake in Radke's face when he was "busted" talking to other women during one July 4th party. Last summer's party featured "strip" cornhole.