Hey, Disney+, Brenda Song Is All for a 'Suite Life' Reboot
Disney+ officially launches next week on November 12 and nostalgia is in full effect. Brenda Song increased our excitement when she announced that she'd be up for a reboot of the classic Disney Channel show, The Suite Life of Zack and Cody. Spanning three seasons, the show, which premiered back in 2005, followed twin brothers Zack and Cody (played by Dylan and Cole Sprouse) as they navigated life at the Tipton Hotel. The show later went on to have a spin-off entitled, The Suite Life On Deck, which followed life aboard a cruise ship, the S.S. Tipton, and also had a three-season run.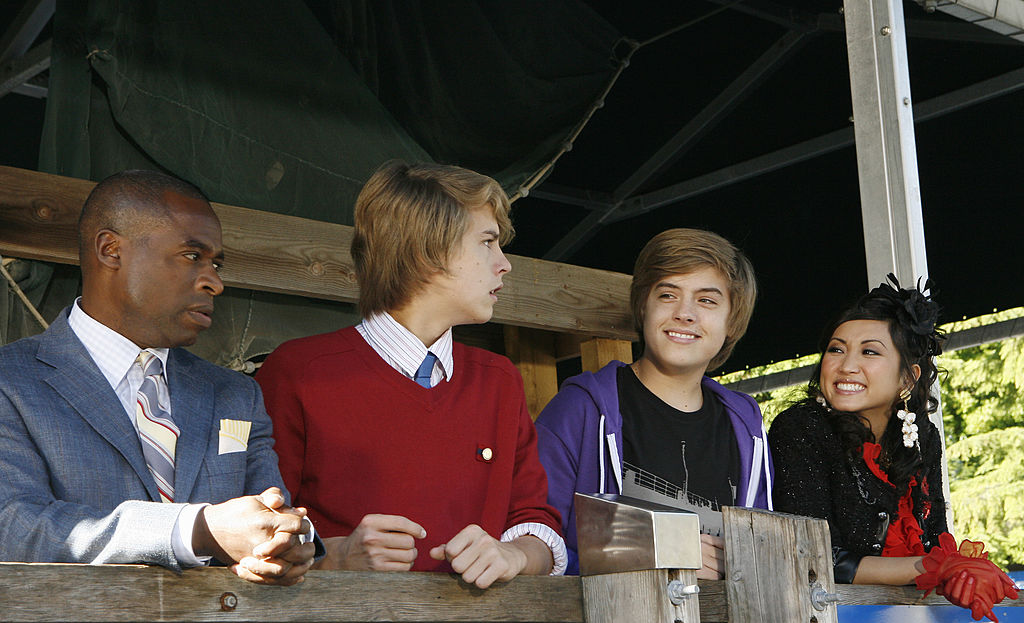 Throughout her tenure on The Suite Life of Zack and Cody, Song played the role of London Tipton, the spoiled heiress to the Tipton fortune. Though London was pretty daft at times, she was loveable for her sweet nature and the ridiculous antics she got herself into. Passionate about fashion and all things luxurious, Song's portrayal of London instantly made her into one of the best Disney Channel characters in the mid to late 2000s.
Brenda Song is up for a Suite Life reboot
In a recent interview with Elite Daily, Song confessed that she'd love to reprise her role as London Tipton for a Suite Life reboot. Song shared that she's curious about what the heiress would be doing these days. "I also feel like London is a classic character to bring back. I would love to see what London Tipton is doing in 2019… There are times when people ask: 'Where would London be right now?' and I'm like, 'I don't even know.' Which is actually really kind of fun. I think that would be a fun route to take. How could you say no [to a reboot]? It would be fun. It would depend on what it is, but I think it would be so much fun," the actress shared.
Unlike some of her Disney Channel alums, Song seems to have thoroughly enjoyed her time starring in Suite Life. In fact, after six years of filming, she felt so thoroughly bonded to the cast she truly had trouble filming the goodbye scene. "One of the hardest things that I've ever had to shoot was that very last scene that I shot, saying goodbye to Phill [Lewis], Dylan [Sprouse], and Cole [Sprouse]. They had to tell [us], 'You can't be this sad. You're too emotional.' I was like, 'This is not fake. This is a 100% real,'" Song confessed.
The Suite Life cast is still close
And the Suite Life cast is still in contact today. Though they don't always speak with great frequency, they love hearing from each other, especially on special occasions. "We all stay in contact. We may not speak every single day, or every six months, or every year but it's always birthdays, holidays, it's a text always. And the twins … we always send each other a text like, 'Hey, can you grab dinner? Are you around?'" Song shared.
The original shows will be available for streaming on Disney+
With such a tight-knit cast, bringing back the Suite Life could be a great idea. Though many of the main cast are working actors at this point (Song stars in Hulu's Dollface and Cole Sprouse is famed for his role in Riverdale) perhaps in the future they would consider reprising their roles. After all, it's the season of reboots. With Hilary Duff reprising her role as Lizzie McGuire and Selena Gomez getting candid about the ideas she has for a Wizards of Wavery Place Reboot, what's stopping Suite Life from making a comeback? Your move, Disney+.