'Bridesmaids' Director Paul Feig Recounts Kristen Wiig's 'Genius' Line
Who can forget the hilarious movie Bridesmaids? Though it's been quite a few years since it's release, the film, which was a rare straightforward comedy that received nods from the Academy. Here's a look at the director's thoughts on one of the flick's funniest scenes.
Bridesmaids came out in 2011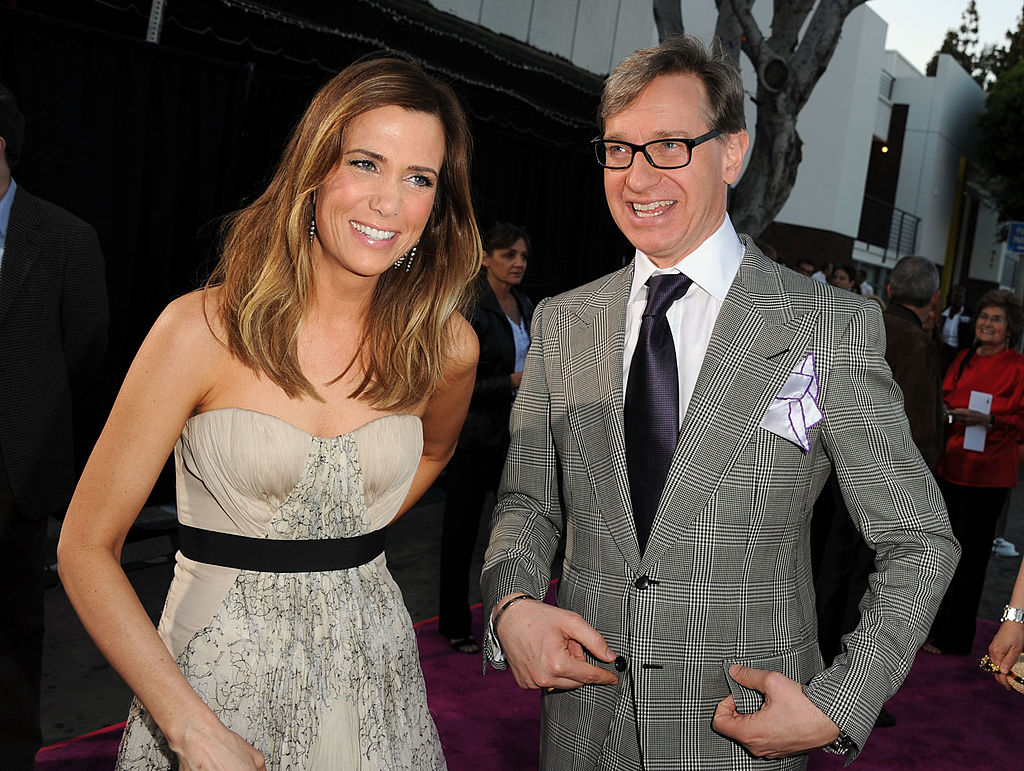 Fresh off of many '00s comedic hits like Knocked Up and Superbad, Judd Apatow produced Bridesmaids. The comedy stars Kristen Wiig as a thirty-something woman who is struggling in both her personal life and her career. When she agrees to be in her best friend, Lillian's wedding, she's in for a wild adventure.
Prior to this role, Wiig was best known for appearing on Saturday Night Live, with smaller roles in films such as Whip It, and Semi-Pro. Bridesmaids was not only her big break as a lead actress but also her feature film screenwriting debut. The movie earned her an Oscar nomination for Best Original Screenplay.
The film features an all-star cast
Alongside Wiig was a host of incredible comedic talent, featuring many who were famous prior to the movie. This includes fellow SNL alum Maya Rudolph, The Office actor Steve Carrell, and Mad Men star Jon Hamm. But there were quite a few more Bridemaids actors who became famous following the film's success.
Melissa McCarthy was nominated for an Oscar for her supporting role in the movie. Rebel Wilson, Ellie Kemper, and Rose Bryne have all gone on to have success film and TV careers since appearing in Bridesmaids. And Brooklyn Nine-Nine actor Terry Crews has a notable cameo.
Director Paul Feig recalls one scene in particular
There are a few scenes in Bridesmaids that are frequently recalled in discussions of the flick. Who could forget the food poisoning incident? But arguably the most quoted moments come from when a heavily intoxicated Annie causes a scene on the trip to Las Vegas.
After a fan tweeted a clip from that part of the movie, Feig replied, noting the "laugh out loud" moment in which Wiig's character greets the flight attendant by saying, "Oh, hello, grandpa." Feig calls Wiig "a genius," adding, "I have seldom laughed as hard as I did when we were shooting this scene." 
Feig and Wiig have worked with one another since
After her breakout role in Bridesmaids, Wiig's career has soared to new heights. While continuing to do comedies like Anchoman 2, she branched off into more dramatic roles in films such as The Skeleton Twins and The Martian.
Feig and Wiig were able to work together once again on the director's 2016 adaptation of Ghostbusters, in which Wiig was also reunited with Bridesmaids co-star McCarthy. Aside from that film Feig has also directoed and produced the 2018 thriller A Simple Favor and the upcoming rom-com Last Christmas.
What's next for Wiig?
Wiig has stayed very busy over the years. She plays a role in the newly released mystery Where'd You Go, Bernadette. And Wiig wrote another comedy with Bridesmaids co-writer Annie Mumolo titled titled Barb and Star Go to Vista Del Mar, in which the two will also co-star. The movie is due out in July 2020. 
Next summer is set to be a big one for Wiig. In addition to the aforementioned comedy, she will enter the comic book film world as the villainous Cheetah in the DCEU sequel Wonder Woman 1984.