Brie Larson Admits She Just Wants This 1 Thing from Disney
In a year marked by several high-profile Disney successes, Avengers: Endgame is unlikely to be unseated as 2019's biggest hit. That film closes off one era of the Marvel Cinematic Universe but presents the franchise with a new challenge. Going forward, the MCU will take a very different shape, but one thing is certain: Brie Larson's Captain Marvel will play a prominent role.
The Oscar-winning actress led Captain Marvel to a $1.1 billion worldwide box office. She also played a small yet pivotal role in the battle against Thanos in Avengers: Endgame. For her efforts in boosting Disney's bottom line though, Larson only wants one thing in return.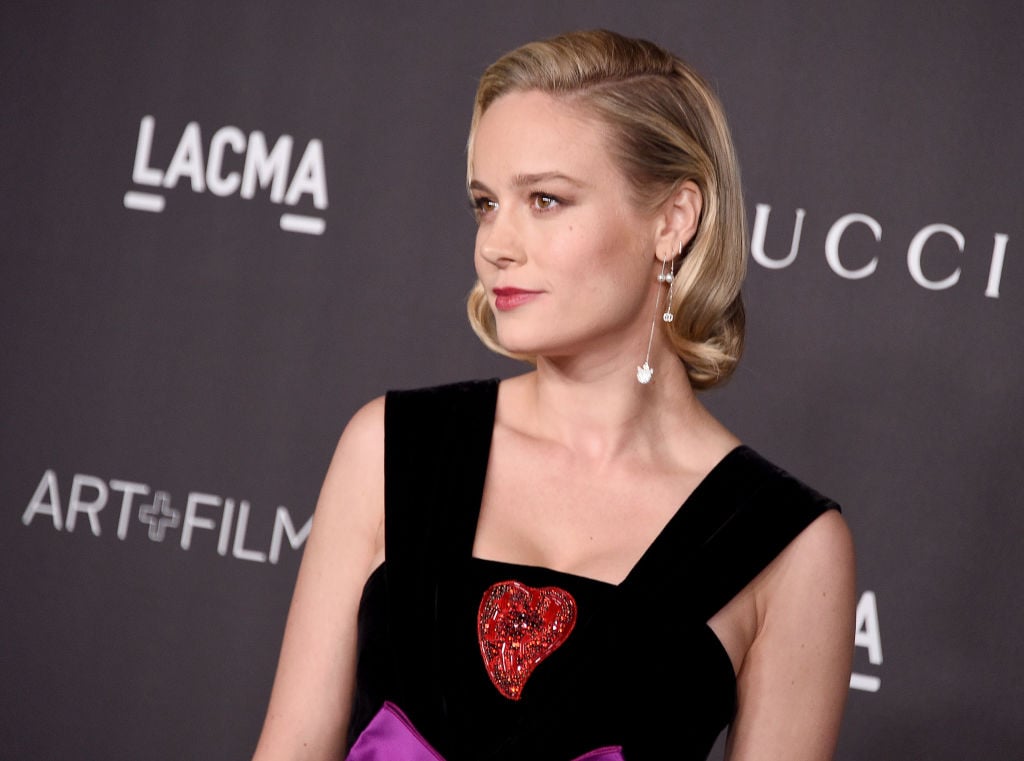 A long history with Disney
Prior to playing the MCU's Carol Danvers, Larson was best known for indie films such as Short Term 12 and supporting roles in films like 21 Jump Street. Because of her work for Marvel, she's now a full-on superhero. However, Larson's ties with Disney go way back.
In fact, the actress's very first movie role was the 2003 Disney Channel original Right on Track. Inspired by a true story, the film follows a pair of sisters (Larson and Beverly Mitchell) who become junior drag race champions.
Now Right on Track is streaming on Disney+. So fans can check out the future Captain Marvel star's role in the film for themselves. In fact, Larson herself gave Right on Track a shout-out on a recent Instagram post.
What the 'Captain Marvel' star wants
That wasn't the end of Larson's Right on Track references though. During an appearance on The Ellen DeGeneres Show, DeGeneres asked Larson about her experience working on Avengers: Endgame. After bringing up the film's massive $2.8 billion success, the host asked Larson if she received any back-end profits from the film. The actress, without missing a beat, dodged that question by dropping an even bigger bombshell.
"I don't even have a Disney+ account," Larson said, to DeGeneres' shock. "I was going to use this opportunity to ask." Looking directly into the camera, the actress made a request to the team at Disney. "[I'm still] waiting for my Disney+ comped account," she said. "I've got multiple pieces of art on your streaming service, including one of my first and best roles I've ever done, Right on Track, which is a Disney Channel original movie."
The audience cheered at the mention of Right on Track, to Larson's proud delight. That reaction is a testament to how much of a fanbase even Disney's more obscure titles have. Perhaps that devotion accounts for a fraction of the streaming service's success so far.
What is Brie Larson up to now?
Other than a nostalgic trip back to Right on Track, Larson is keeping plenty busy. She might not be suiting up as Captain Marvel again just yet. The sequel has yet to be officially announced but is expected to arrive around 2022. For the moment, her schedule appears to be fairly clear, leaving the longtime actress with an opportunity to enjoy a break and plan her next move.
But fans can still see Larson co-starring opposite fellow MCU star Michael B. Jordan in legal drama Just Mercy, due for release on December 25. She also recently appeared in an episode of survival reality show Running Wild with Bear Grylls. That series just moved over to National Geographic for season 5, firmly placing it as yet another Disney-owned property Larson has participated in.
No word on whether Disney will actually grant the actress that free Disney+ account, unfortunately.