Did Brie Larson Just Reveal Captain Marvel's Next MCU Appearance?
Marvel fans are desperate for information about Captain Marvel 2. And though we don't have anything official, actress Brie Larson may have recently dropped a very subtle hint about her character. Read on to learn more.
Brie Larson is Captain Marvel in the MCU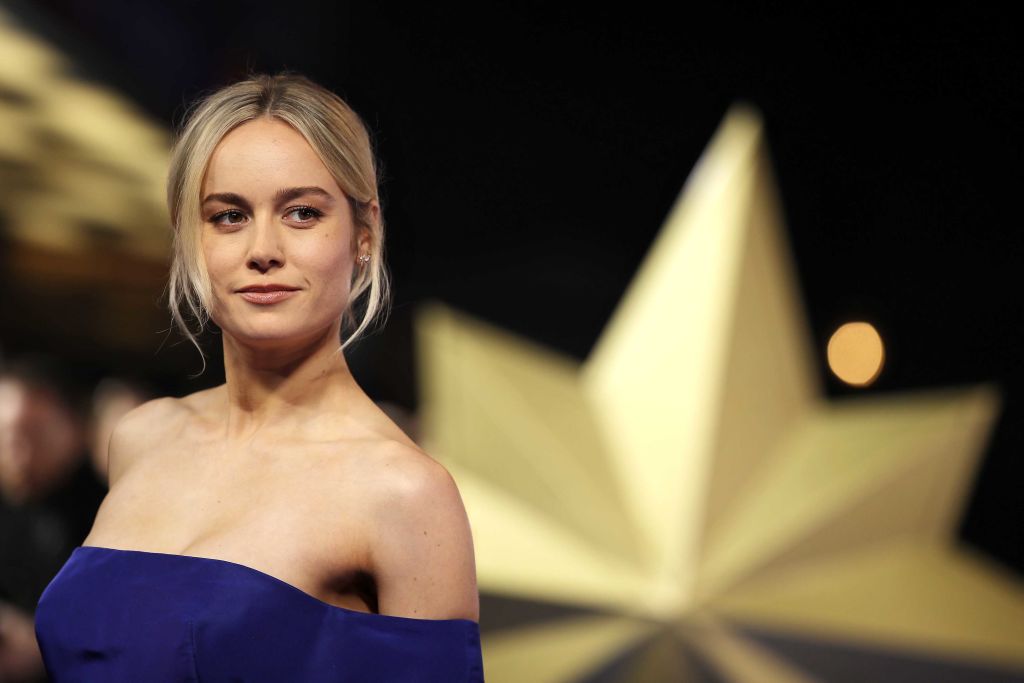 Larson has been in the business for a long time. She got her start on TV in shows like Raising Dad and United States of Tara. The film movie she ever appeared in was 13 Going On 30 with future MCU costar Mark Ruffalo. Though her breakout was slow, it was a long time coming.
Prior to winning her Marvel role, Larson appeared in films such as Short Term 12, Trainwreck, and Room, the last of which earned her an Academy Award. You may also be familiar with her from her recurring role in Community or her teen pop star career.
She first appeared in 'Captain Marvel'
Though her previous gigs are notable, Larson didn't become a household name until much more recently. The past few years have been life-changing for her, as she became the MCU's Carol Danvers, aka Captain Marvel.
Larson was first seen in Captain Marvel, which opened in theaters in March 2019. She portrayed a young fighter pilot who ended up in space, only to crash-land back on Earth as she searched to discover her true identity. The film marked the first female-led solo film in the MCU.
Larson reprised her role in 'Avengers: Endgame'
The end-credit scene of Captain Marvel led directly into the most-anticipated MCU film yet: Avengers: Endgame. Larson reprised her role as Carol Danvers, who saves Tony Stark and Nebula after the Decimation and becomes an Avenger during the interim years of the film.
Larson's role in the film was small yet vital. She reappears at the end and leads one of the movie's most-talked-about scenes, featuring all of the female Avengers. Carol is also reunited with Nick Fury, who she first met back in 1995 as seen in Captain Marvel.
Fans want to see Captain Marvel and Valkyrie in 'Thor: Love and Thunder'
Thus far, there have been no official updates on Captain Marvel 2. However, Larson did appear at a fan event, Ace Comic-Con, in Oct. 2019. She was interviewed alongside Tessa Thompson, aka Valkyrie, and, as true fans know, the two completely support their characters being in a relationship.
Internet pleas for this particular pairing increased in July 2019. At the Marvel panel at San Diego Comic-Con, Thompson hinted that newly crowned King of Asgard Valkyrie was going to "find her queen" in Thor: Love and Thunder.
Did Larson hint at a 'Black Panther' cameo?
With Captain Marvel 2 nowhere in sight and the idea of Larson in Love and Thunder essentially squashed by director Taika Waititi, the question remains: When will we see Carol next? Well, Larson recently posted a photo from the Endgame set that we think could have been a hint.
The image above features Larson with Chadwick Boseman (T'Challa) and Tom Holland (Peter Parker). And all the pieces line up. Since we know Black Panther 2 is coming in 2022, and we know that Spidey is set to appear in an upcoming MCU film, it would make perfect sense for Captain Marvel to drop in, too. Let's hope this Larson's way of teasing the reunion of this trio.