Brie Larson Confirms She and Other Avengers Talked to Kevin Feige About All-Female Movie
If you're pining for an all-female Marvel flick, know that Brie Larson and other Avengers have already brought it up.
The push for diversity in the MCU is continuously well-meaning, even if some of it is just "talk" across a corporate board table. Marvel has, at least, succeeded in bringing more gender and ethnic diversity. But the Marvel Cinematic Universe (MCU) still lacks LGBTQ representation and it has yet to create an all-female Marvel movie. But all that may change soon.
Brie Larson wants an all-female Marvel movie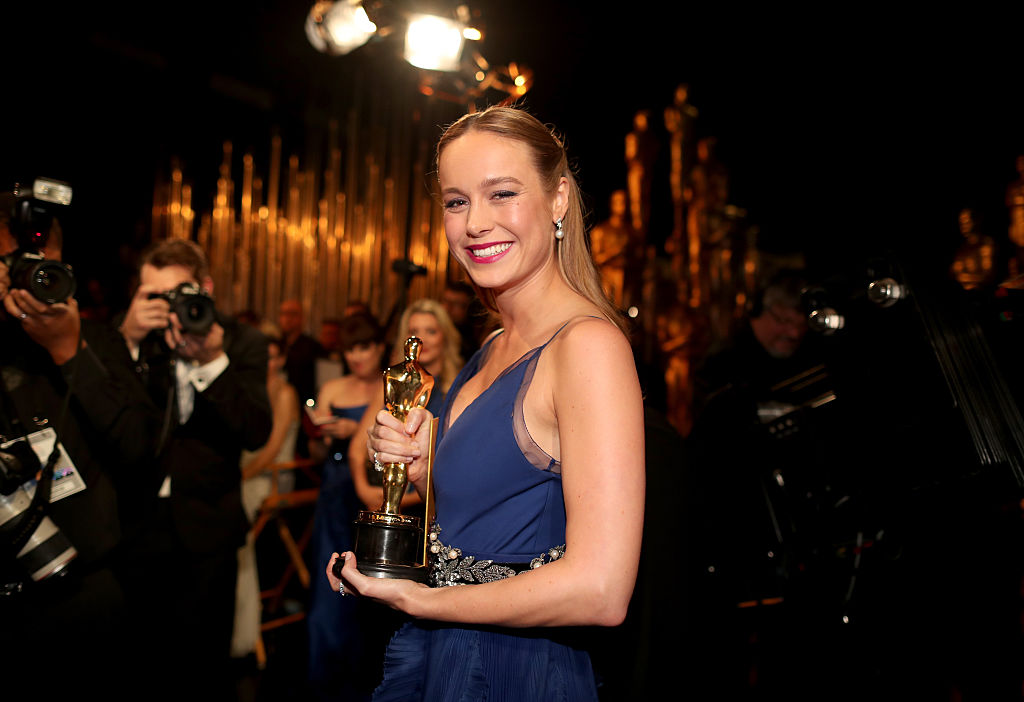 Brie Larson, who plays Captain Marvel in the franchise, has led the way in bringing more women superheroes: something we're going to see extend to Black Widow in the coming year. What happens after that, though, is anyone's guess.
After being honored at Variety's Power of Women recently, she spoke up about it. Larson revealed there's been some discussion about doing an all-female Marvel project. As she insinuated, speaking up may be the only way to make anything a reality.
Kevin Feige heard from Brie Larson about an all-woman Marvel movie
During the above Variety interview, Larson confirmed she and her fellow women cast talked considerably with Kevin Feige about creating a Marvel movie with just women. When using the words "truly discussed," Larson paused to note it's only a discussion.
Feige reportedly has given full support toward doing such a film. He's been championing more gender diversity anyway, though he has to butt heads with others in power at Marvel.
One major roadblock might be little heard about. With Ike Perlmutter still heading Marvel, it seems there's been some inner turmoil on bringing more diversity to the MCU. A major workaround in the last four years has been the splitting of Marvel's Entertainment and Studios divisions to help give more autonomy to movie productions.
We still wonder if there aren't internal tug-of-war, though. Considering Perlmutter is an alt-right/Trump supporter, his views on diversity might not be the same as those as Feige's.
Brie Larson says just getting the word out helps
There is such a thing as speaking up about diversifying movies, no matter if the cards are stacked against you. Other than renting out a billboard, going directly to the boss is the next best thing. Nevertheless, Larson understands the ultimate decision is out of her hands since all she and the cast can do is suggest.
No one should doubt the power Larson has in speaking up, however. She knows what championing a cause is like and what it can do to change things for the better. Her promotion of more women in movies clearly made enough difference for her to land the part of Captain Marvel/Carol Danvers in the first place. Plus, she's given more attention to women stunt doubles this last summer.
Staying silent and wishing a major production company will do something is only wishful thinking in today's times. Especially when there's an internal board with conflicting opinions, the expectation of diversity might not really happen if CEO's like Ike Perlmutter have any say in the matter.
If there really is an internal conflict, what are the chances of an all-woman MCU movie being made in the next five years?