Brie Larson Loves Reliving Her Disney Channel Original Movie Now That It's on Disney+
Brie Larson has had many roles in her career so far. She's played a supervisor at a group home in the heartbreakingly beautiful indie movie, Short Term 12. She took on the harrowing role of a woman held in captivity for seven years in Room and won an Academy Award for it too. She's even been a photon-blasting superhero in Captain Marvel. But one role has really gotten Larson excited recently, and it's one of her earliest ones.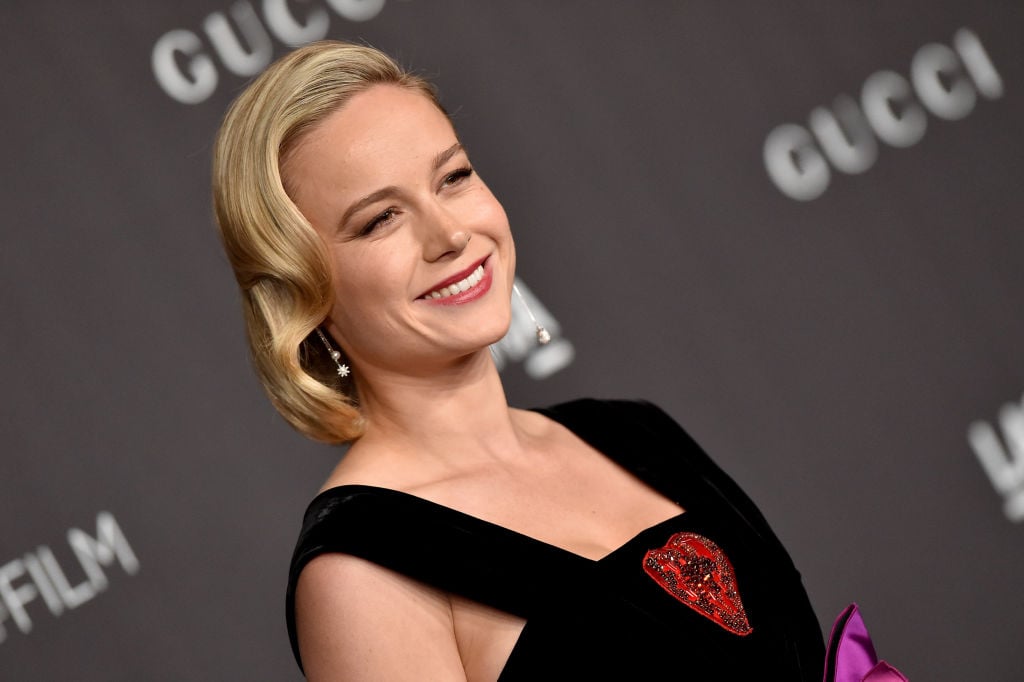 Brie Larson can't stop posting about 'Right on Track'
If you follow Larson's social media, then you'll know that she has been gushing about Right on Track, a Disney Channel Original Movie (DCOM for the real ones out there) from 2003. It wasn't Larson's first role ever, but it was one of her earlier ones. She was around 13-years-old and played younger sister Courtney Enders.
She posted a GIF on Twitter of her charismatic character from the movie on Nov. 21, with the caption, "Good morning only to the person who made this Right on Track GIF."
She also posted a throwback Thursday the same day, with the caption, "Let the record show that I have been committed to transformations for my craft since 2003. Right on Track is def streaming on Disney+ so enjoy that. #tbt." She also posted photos on her Instagram story, including one of Right on Track temporary tattoos that her mom recently found. What a novelty item!
'Right on Track' focused on the Enders sisters
If you haven't seen the movie, it stars Larson as Courtney Enders and Beverley Mitchell as her older sister Erica Enders. These two are real-life drag racers who grew up doing the sport. Erica is rather successful but feels a little bit of jealousy and annoyance when her sister starts gaining more popularity as a racer. 
Larson, unfortunately, hasn't gotten a free Disney+ account
If you thought that a star as big as Larson, who also has a DCOM and Marvel movie on Disney+, would get special treatment, think again. "You know, I don't even have a Disney+ account," she told Ellen DeGeneres on her talk show Nov. 20. "I was gonna use this opportunity to ask." This was in response to DeGeneres asking Larson if she's gotten any of the billions of dollars her MCU movies have made. 
She made good on her promise to make a statement: "I've got multiple pieces of art on your streaming service, including one of my first and best roles I've ever done which is a film called Right on Track. It was a Disney Channel Original Movie." 
Larson is too busy blocking out the haters
She was obviously joking, but her resident haters will have a field day with anything Larson says are does. But don't worry; she doesn't pay attention to that. "Oh, I didn't even know," Larson told Variety about the hate she gets online. "I don't have time for it, you know? The things that I have extra time to really look at are, like: Am I eating healthy food? Am I drinking water? Am I meditating? Have I called my mom today?" She also never Googles herself, which helps.
So even though Larson doesn't have a Disney+ account from Disney (yet) she is reliving her time with Right on Track and introducing a new generation of viewers to the Ender sisters.