Brief but Brilliant: Michael Imperioli as Governor Cuomo in 'Escape at Dannemora'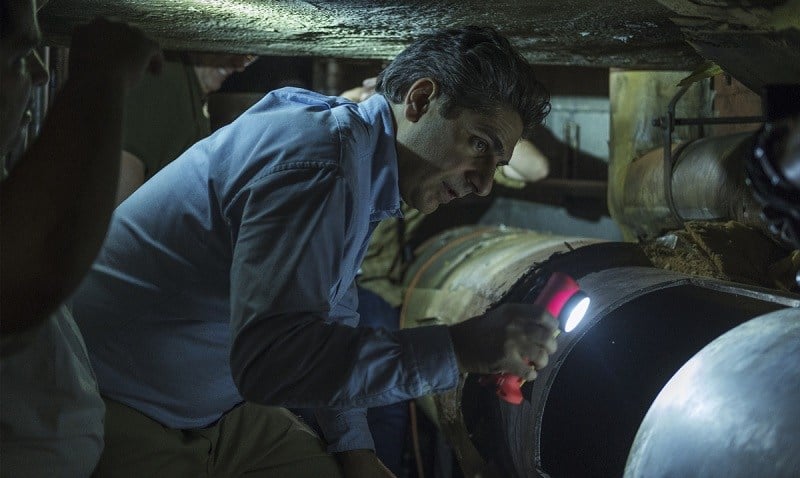 If you're a fan of great ensemble acting, do yourself a favor and check out Showtime's Escape at Dannemora. Between Patricia Arquette's transformation into Tilly Mitchell and Benicio Del Toro's tour de force as inmate Richard Matt, you'll find yourself rejoicing for most of the show's seven episodes.
But the cast is far deeper than the three leads. (Paul Dano, the third, delivers in his own right alongside Del Toro and Arquette.) Likewise, David Morse, the character actor with dozens of quality films and TV shows under his belt, knocks his part (a conflicted prison guard) right out of the park. (Morse's character Gene Palmer actually served time for his crimes.)
After the first six episodes, you start taking the cast's excellence for granted. Then Michael Imperioli shows up in the limited series finale as New York Governor Andrew Cuomo. In his brief and quite brilliant cameo, Imperioli sets the tone for Escape's tense finale.
The unmistakable swagger and bluster of NY's 56th governor
From the moment Cuomo stomps out of the helicopter in the final episode, you see Imperioli had done his homework. The former Sopranos star nailed down Cuomo's confident stride, hawk-like appraisals, and trademark stiffness with remarkable accuracy. Basically, you'll find everything you've come to love and/or hate about New York's 56th governor in this performance.
Once he gets inside the prison and takes a look at Matt's cell, you get the condescension and "I got this" Cuomo on display at press conferences and other public events. Cuomo learns the details of the escape and immediately requests a trip into the tunnels. But the prison superintendent isn't sure about it, on account of safety.
Superintendent: We haven't completely cleared it, sir. It might be too dangerous.

Cuomo [pats superintendent on the arm twice]: I'll be fine. [Exits smiling]
If you could win an Emmy for a smile, we'd nominate Imperioli for the smirk he gives to no one in particular as he passes the superintendent on his way out of the cell. It might be worth the price of admission (or, in this case, Showtime subscription) on its own.
But the governor is far from done. As promised, we see him next underground examining the hole in a steam pipe. Back inside, we hear him utter the most Cuomo line imaginable: "We need to do a press conference." And Imperioli's scenery-chewing is complete.
A Cuomo clinic in under 5 minutes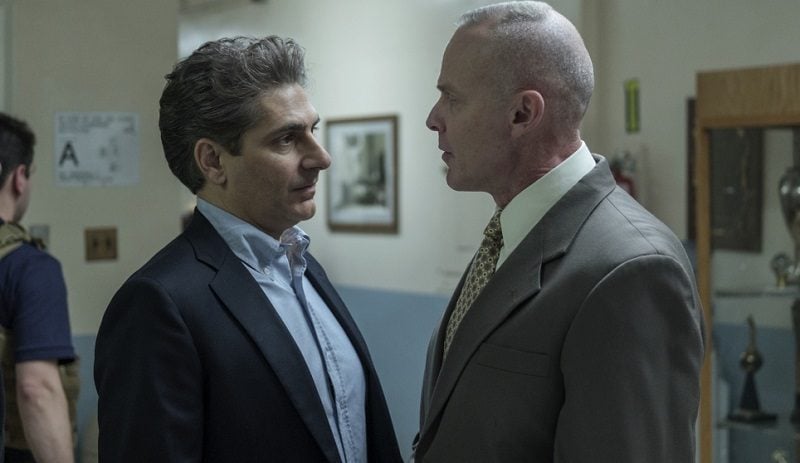 Between the time he emerges from the helicopter and finally delivers his boilerplate press conference lines, viewers get less than five minutes of Cuomo on the screen. But Imperioli, a five-time Emmy nominee for The Sopranos (he won once), makes them count. For once in the lives of many New Yorkers, you actually wish you could see more of the state's chief executive.
Unfortunately for fans of the New York-based actor, that's all the Imperioli Escape at Dannemora delivers. Director Ben Stiller quickly takes the action back to the forest, where the inmates have fled in hope of outrunning law enforcement.
If you followed the real-life story, you know it doesn't end particularly well for anyone involved (especially Matt and Arquette's character Tilly). In fact, the only person who comes out of the affair looking good might be Cuomo.
Even though it wouldn't make sense in the story, we'd have loved a shot of Imperioli as Cuomo sipping a scotch alone in a wood-paneled office somewhere in Albany, fully content with his performance.
Check out The Cheat Sheet on Facebook!