The Brilliant Chrissy Teigen Life Hack That Helps Get Her Picky Kids to Eat
Is there anything Chrissy Teigen can't do? If there is, we haven't found it yet. She started as a model working with Meghan Markle on Deal or No Deal and appearing in the Sports Illustrated swimsuit issue. Teigen co-hosts the TV show Lip Sync Battle and has other gigs in Hollywood, including presenting at the Emmy's in 2018. Now, she and her husband John Legend are an entertainment power couple who do a little bit of everything. She's also something of a superstar mom, and one Chrissy Teigen life hack is perfect for getting picky kids to eat.
Who is Chrissy Teigen?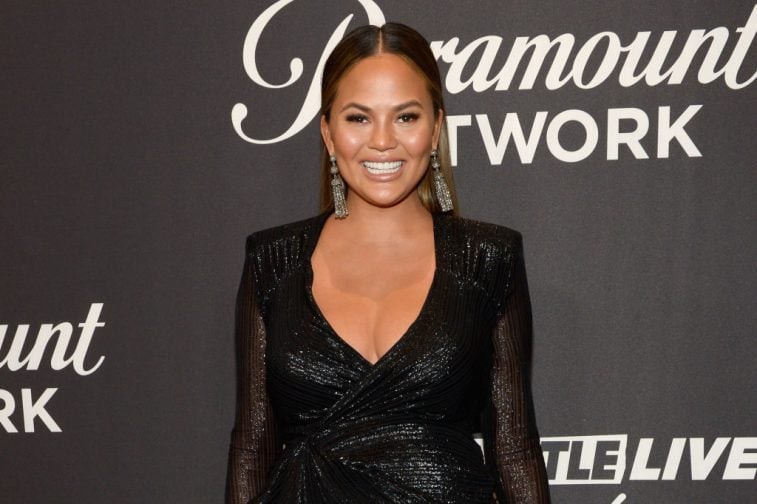 As we mentioned, Teigen, who was born in 1985, got her start as a model, but in addition to that, she's a social media superstar. She married musician and producer John Legend in 2013, and she shares details of their life on social media platforms such as Instagram and Twitter.
Teigen and Legend have two children together, daughter Luna (2016) and son Miles (2018). Now that Luna is eating only solid foods, Teigen has a brilliant way to get her picky eater to finish her meal.
What is the Chrissy Teigen life hack for picky eaters?
I made a restaurant for my 2 and a half year old pic.twitter.com/bqQ40bFQ4F

— chrissy teigen (@chrissyteigen) December 18, 2018
Aside from the fact her parents are celebrities, Luna is like many 2-year olds. She takes naps, enjoys playing, and doesn't always want to eat what's in front of her. Kids that age need a well-balanced diet, but it's tough when they don't want to eat their fruits or vegetables. Here's where the brilliant Chrissy Teigen life hack comes into play.
Teigen basically created a restaurant for her daughter. She laminated photos of dishes with price tags to act as a menu. When dinner time rolls around, Luna picks what she wants to eat.
Some of the items include cereal with bananas, grilled cheese with a side of berries, chicken tenders with broccoli, and chicken spaghetti with vegetables.
I always came from the mindset of "eat what we serve or go to bed hungry" but I'm officially owned by my toddler, struggling to make a *dinner* luna likes aside from spaghetti and fish sticks…. any ideas welcome!!

— chrissy teigen (@chrissyteigen) December 17, 2018
Teigen ate anything offered when she was young, but she was tired of getting "owned" by Luna's picky eating. So came up with the menu idea to get Luna to order food she wants to eat.
What else does she do in the kitchen?
Luna isn't the only person Chrissy Teigen enjoys cooking for. She authored two cookbooks — Cravings: Recipes for all the Food You Want to Eat and Cravings: Hungry for More.
Teigen frequently shares photos of food she cooked on Twitter and Instagram. She prepares everything from beef Wellington to scallop linguine to coconut chicken on her own.
The turkey-hating Teigen goes all out every year on Thanksgiving. She cooks whole butter-roasted chickens, sweet potato pie, candied yams, biscuits, and dessert pies.
What is Chrissy Teigen's net worth?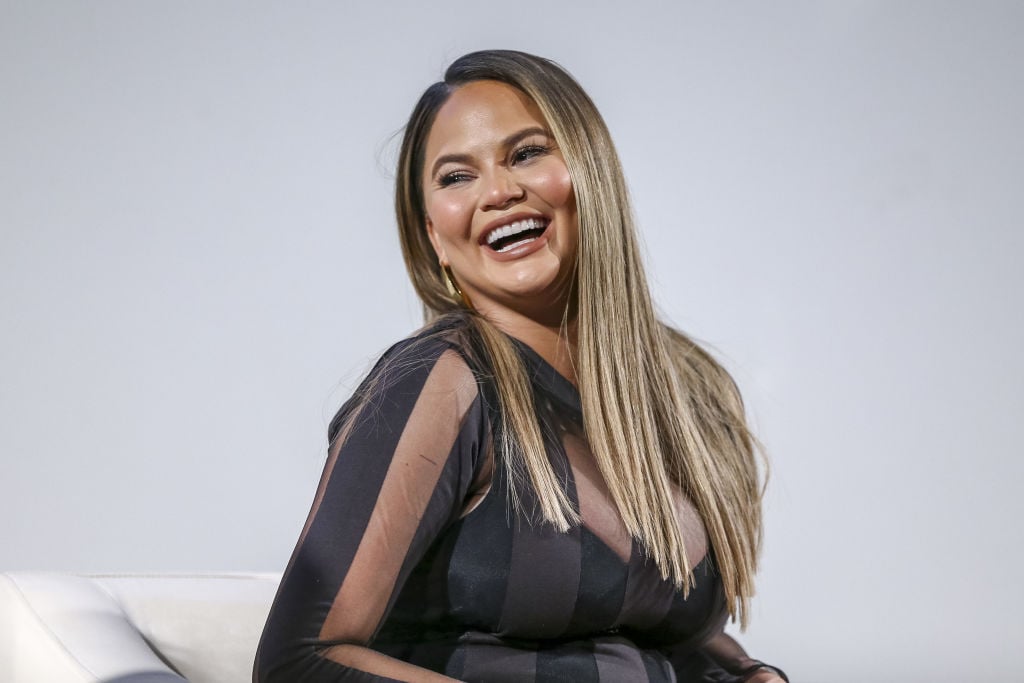 John Legend's successful music career makes him a very rich man, but Teigen is wealthy in her own right.
Her modeling work, cookbooks, and appearances on The View, FABLife, MTV's reality series Snack-Off, the Cooking Channel's Chrissy Teigen's Hungry and Cookies and Cocktails put Chrissy Teigen's net worth through the roof.
Forbes estimates she has a $13 million fortune, while Celebrity Net Worth puts it much higher, at $26 million. In either case, she's got plenty of money in the bank.
Check out The Cheat Sheet on Facebook!