British Royal Family Drama: Craziest Feuds You Won't Believe Actually Happened
The British royal family has money, fame, and power, but like any other family, they have their differences as well. From the tumultuous marriages and bitter divorces to the sibling rivalries, it seems the fighting is endless. Even with all the bickering and bad blood, the family still tries to hide these feuds by putting on a united front. However, there have been plenty of blowups that have occurred inside and outside the walls of Buckingham Palace over the years.
Here is a list of the some of the most dramatic and craziest feuds involving the British royals.
1. Princess Diana vs. Prince Charles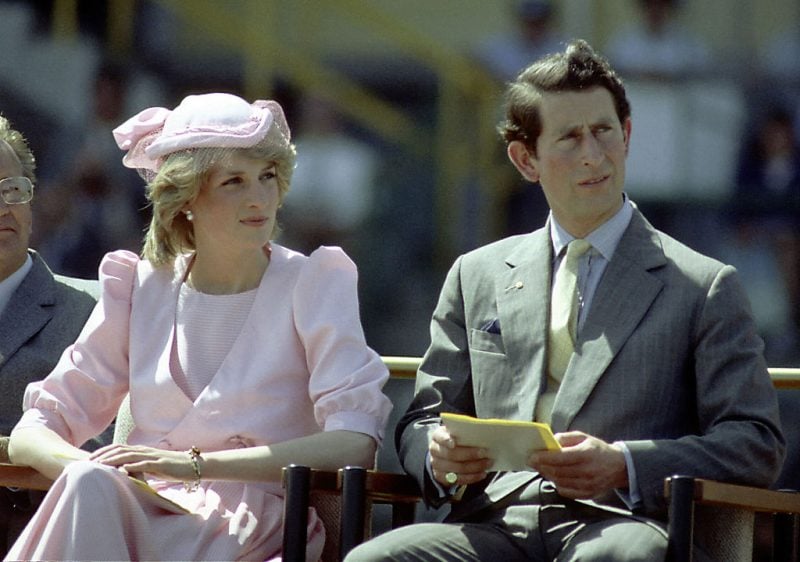 Trouble between Princess Diana and Prince Charles started not long after the two wed in 1981. The Princess of Wales documented her unhappiness in their marriage before they separated in 1992. The recordings she provided to a journalist revealed the battles between the pair that the palace certainly did not want the public to know about –including the prince's infidelity and Diana's attempt to take her own life.
The drama between them only continued after they split when they each agreed to do sit-down interviews that did not put the other in a good light.
2. Princess Diana vs. Camilla Parker Bowles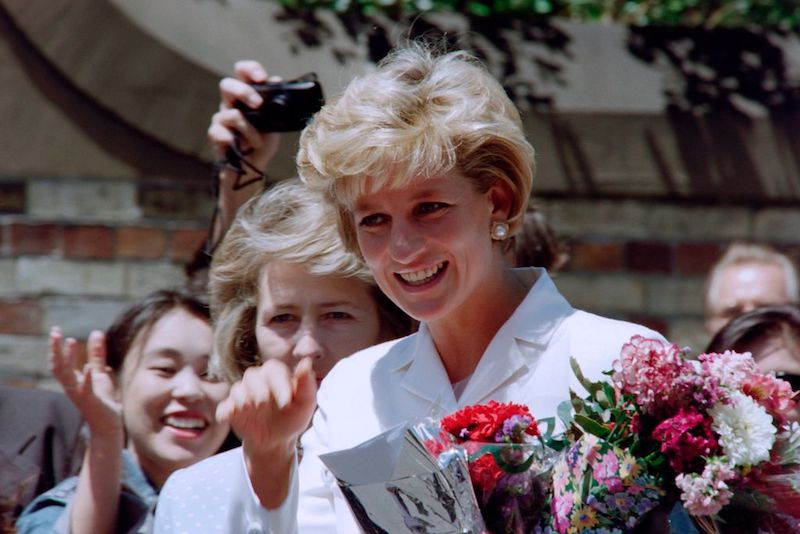 While married to Diana, Prince Charles kept in contact and continued to see his former girlfriend, Camilla Parker Bowles. When the princess learned about that, she confronted his mistress. The details of that exchange were discussed in Andrew Morton's biography, Diana: Her True Story. The princess recalled how she showed up at a party unannounced, went right up to Bowles, and told her that she knew about the affair.
"I said, 'I know what's going on between you and Charles and I just want you to know that,'" Diana recounted in the taped conversation.
She said that Bowles did not deny anything and responded by saying, "'You've got everything you ever wanted. You've got all the men in the world fall in love with you and you've got two beautiful children, what more do you want?'"
3. Queen Elizabeth II vs. Princess Diana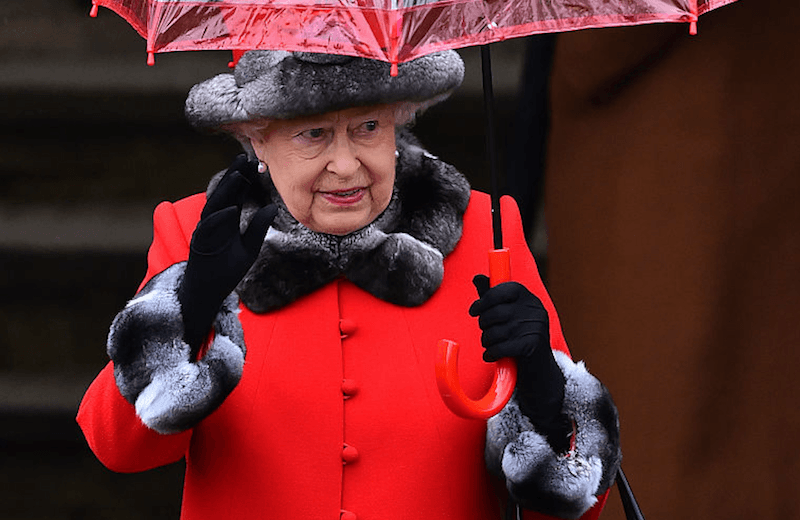 The queen was not at all pleased with Diana and Charles airing out their dirty laundry to the press, but the bombshell Panorama interview Diana did with Martin Bashir in 1995 was the last straw for Her Majesty.
It was during that conversation that the Princess of Wales uttered an unforgettable line —  "There were three of us in this marriage, so it was a bit crowded" — when speaking about the prince cheating on her. Diana also opened up about how often she was intimate with Charles and her own affair with riding instructor, James Hewitt.
Unhappy with everything her daughter-in-law revealed, the queen sent a letter requesting that the princess divorce her son. Their divorce was granted in 1996. As for the network that aired the candid interview, it lost the exclusive rights to the queen's Christmas broadcast.
4. Prince Andrew vs. Prince Charles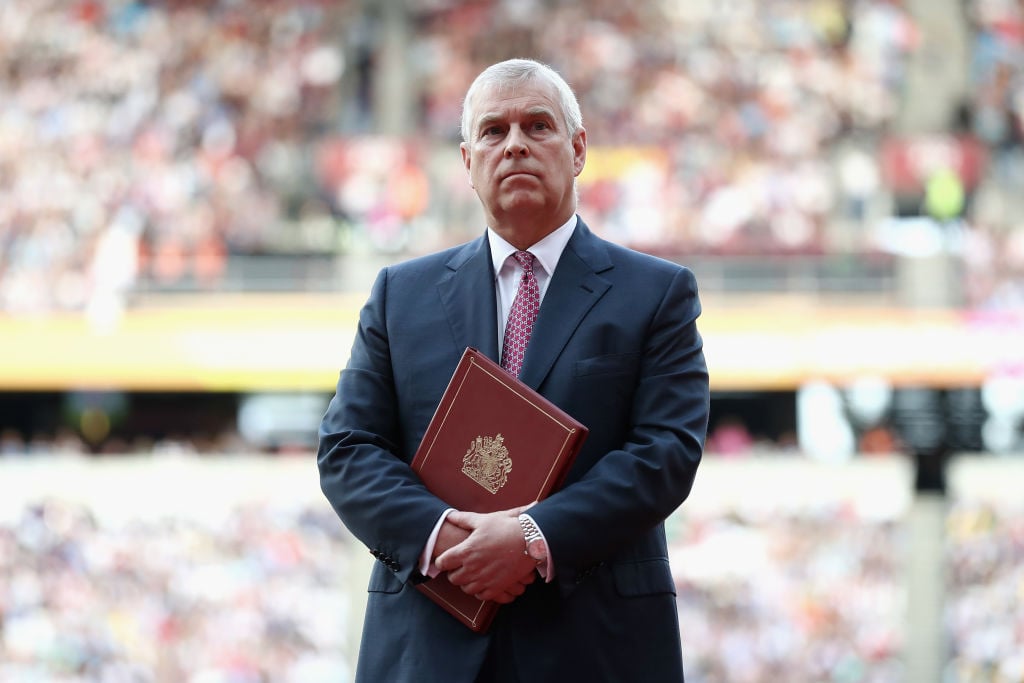 Prince Charles and Prince Andrew have feuded for years. The siblings never really got along, and there was an amount jealously on Andrew's part as Charles is, of course, the heir apparent to the throne.
In 2015, Charles was reportedly very upset with his brother after allegations of a "sex-slave" scandal made headlines. While the palace and Duke of York denied the accusations, Charles was said to only be concerned with how much the salacious story was affecting the monarchy. In turn, Andrew was apparently annoyed that the Prince of Wales was not supportive of him at the time.
5. George VI vs. Edward VIII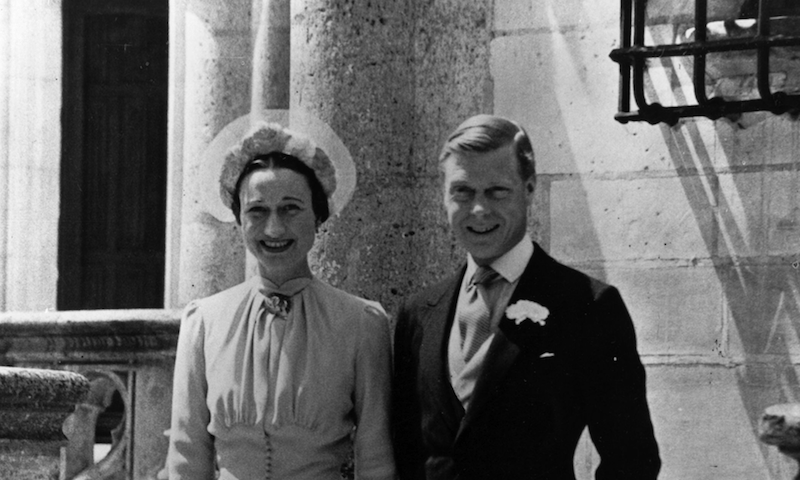 Charles and Andrew weren't the only brothers in the family that did not have a good relationship. George VI and Edward VIII reportedly held a deep-rooted hatred for one another that stemmed from Edward's relentless torture of his sibling's speech impediment. The feud continued for years — even after Edward abdicated the throne in 1936 to marry his lover, an American divorcee named Wallis Simpson.
George did not trust his brother and allegedly had spies tail him and Simpson when they traveled after reports surfaced accusing the pair of being Nazi sympathizers and friendly with Adolf Hitler.
6. Elizabeth the Queen Mother vs. Wallis Simpson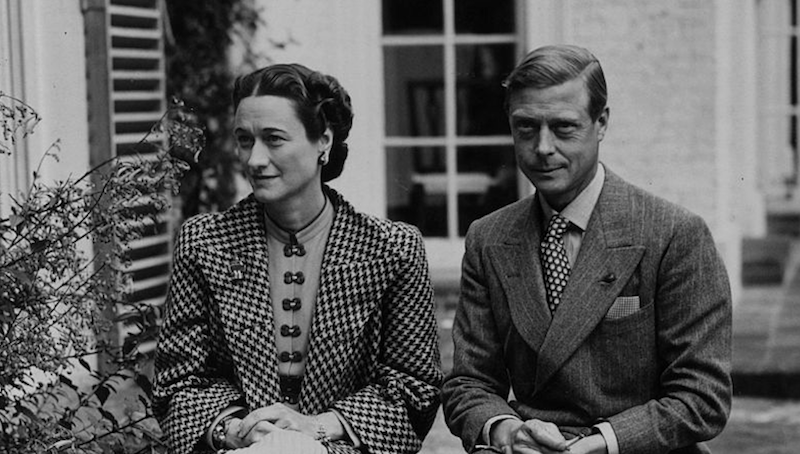 Simpson's involvement with Edward VIII caused a major headache in the royal family for a number of reasons, and it was alleged that the Queen Mother and the Duchess of Windsor had a personal long standing feud. The relationship between the sisters-in-law even became the subject BBC documentary titled, Royal Wives At War. The program alleged that one of the reasons for the feud was because the Queen Mother had been in love with Edward and was upset that he and Simpson got married.
The palace has said that there was never a feud between the two women, but the claims of their dislike for one another never died down.
7. Prince Philip vs. Fergie
Despite divorcing in 1996, Prince Andrew and Sarah Ferguson have always remained close and focused on raising their daughters, Princesses Beatrice and Eugenie. One family member, though, who can't seem to bury his hard feelings for the Duchess of York is Prince Philip.
Andrew's father apparently never forgave Fergie for the damage she caused to his family's reputation with her extramarital affairs and inability to keep her name out of the tabloids. Phillip's loathe for the Duke of York's ex-wife was evident when Andrew invited her to the Royal Ascot in 2015. Upon her arrival, the queen waved to her son and Ferguson. Philip, however, did not look pleased when he saw Fergie and actually did a double take (which was captured by photographers) to let everyone know that he could believe she was there.
8. Queen Elizabeth vs. Prince Charles
There was a supposed rift between Prince Charles and his mother following Diana's death. The Daily Mail reported that a biography about Camilla Parker Bowles discussed the role she had in comforting Charles after he received word that Diana had passed away.
The book alleges that the queen did not comfort her son after he learned that that his ex-wife died at a hospital in Paris nor did either one of them "discuss logistics." Perhaps it was shock or confusion, as it was a difficult time in which the monarchy had to deal with an unspeakable tragedy and worry about what the public perception of them would be going forward.
9. Charles Spencer vs. the royal family
The gauntlet was thrown down, and battle lines between the Spencers and Windsors were drawn, when Charles Spencer, the brother of the late Princess of Wales, delivered the eulogy at her funeral. Spencer released a five-minute tirade on the press for harassing his sister and went after the royal family personally with some unkind words.
This was said to have angered the queen because she felt Spencer did not honor Diana's memory the way she thought he should have, and it caused problems between the two families for years.
10. Queen Elizabeth vs. Camilla Parker Bowles
Rumors circulated for years that Queen Elizabeth did not approve of her son's lover, Camilla Parker Bowles, and was reportedly very annoyed when she heard about their affair while Charles was still married to Diana.
Bowles was allegedly banned from the palace for some time, but after Diana's death, the queen urged them to go public. Charles finally got permission from his mother to marry Bowles in 2005, with the promise that she would never be queen and only take title of Princess Consort.
In the years since their marriage, it is widely believed that the queen has warmed up to Camilla and they get along well now.
11. Camilla Parker Bowles vs. Kate Middleton
In 2016, a book by Christopher Andersen stirred speculation that Prince William's stepmother was desperate for him to break up with Kate Middleton.
Andersen claimed in Game of Crowns that the Duchess of Cornwall asked Prince Charles to coax William into breaking things off with Middleton in 2007, and he did. The reason is said to be because Bowles was trying hard to win over the British public and was "disgusted" that everyone seemed to fall in love with Middleton instead of her.
When William and Middleton got back together weeks later, Bowles was reportedly ticked off by how the public embraced the commoner all over again.
12. Prince Charles vs. Prince William and Kate Middleton
In 2011, the Duke and Duchess of Cambridge visited Canada and Los Angeles together as a married couple. The popular royals were hoping to impress all with their first official trip, but they reportedly struck out with Prince Charles.
According to Sally Bedell Smith's biography on Charles, the prince thought that his son and daughter-in-law were in far too many "tasteless" photos while on their North American trip. It was also reported that Charles was jealous of William and Kate's popularity, given the large crowds that greeted them during their trip — which were much bigger than the small number of people who greeted him and Bowles when they traveled abroad.
13. Queen Elizabeth vs. James Middleton
In 2015, Kate Middleton's brother, James, reportedly drew the ire of Queen Elizabeth when he did an interview and said that it was "frustrating" being the Duchess of Cambridge's sibling.
"Yes, it does get frustrating," James admitted. "I work incredibly hard — just like every other person in business and work and aside from the fact that yes, I am the brother of someone very important, I am, at the end of the day, just James."
Apparently, the queen wasn't thrilled as she has never liked members of the family or those close to the family doing interviews about them. A source said that the queen was angry at James for doing so and told Kate to let him know not to talk about the royals anymore.
14. Prince Charles vs. Princesses Eugenie and Beatrice
Prince Charles' feud with Prince Andrew grew even uglier in 2016, when the former revealed his plans for the future and "slimming down the monarchy." Andrew was so worried about how this move would affect his daughters that he wrote a letter to the queen requesting that Princesses Eugenie and Beatrice receive full-time royal duties like their cousins.
Given the brothers' ongoing feud, it seems unlikely that whenever Charles does take the throne that his nieces will have a formal role within the royal family.
15. Royals vs. the press
One of the most complicated relationships the royals have is with the press. The family has argued time and time again that their privacy is invaded far too often.
In 1992, photographers captured some rather embarrassing pictures of Fergie sunbathing topless and getting her toes sucked by another man while still married to Andrew. Two years later, Prince Charles was photographed in the buff while vacationing in France, and years after that, paparazzi snapped a picture of the Duchess of Cambridge sunbathing without a top on. But the constant following and hounding of Princess Diana is where the deepest wounds lie as the press chased her around to her death in 1997.
Follow Michelle Kapusta on Twitter @philamichelle.
Read more: You Won't Believe This Dark Secret About the British Royal Family
Check out Entertainment Cheat Sheet on Facebook!