This Bruce and Bobby Theory from 'AHS: 1984' Proves Dylan McDermott Is More Than Just Fan Service
We're more than halfway through American Horror Story: 1984. But it's getting harder to predict with each passing week. In recent episodes, the FX series introduced multiple new characters, such as Bobby, the younger brother of Mr. Jingles (John Carroll Lynch), and Bruce (Dylan McDermott), a serial killer. Thus far, Bruce and Bobby seem unrelated in AHS: 1984. However, fans have come up with a theory to tie the two characters together. And quite frankly, the theory is enough to blow Lavinia's (Lily Rabe) mind right out of the water.
[Spoilers for American Horror Story Season 9 ahead!]
Who are Bobby and Bruce in 'American Horror Story: 1984'?
In the seventh episode of AHS: 1984, titled "The Lady in White," Rabe returned to American Horror Story to play the mother of Mr. Jingles — aka Benjamin — and Bobby. The year is 1948 and Lavinia works as the cook at Camp Golden Star, which is later turned into Camp Redwood.
Both Bobby and Benjamin decide to go swimming. Lavinia asks Benjamin to watch over his little brother. However, when the lifeguard walks away to hook up with another camper, Benjamin follows while telling his brother to stay put. Bobby then gets in the water without supervision, and he is caught by a motorboat and dies. As a result, Lavinia blames everyone for Bobby's death — including Benjamin.
Meanwhile, Donna (Angelica Ross) and Brooke (Emma Roberts) meet Bruce at a roller rink. Initially, Bruce seems like a smooth talker, but he ends up being a wanted serial killer. He then tries to get Brooke to drag Donna's — very much alive — with her car. However, both Donna and Brooke managed to escape. They also tie Bruce up and leave him for dead by cutting off his fingers — you know, just in case.
Bobby isn't dead and he grew up to become Bruce in 'AHS: 1984'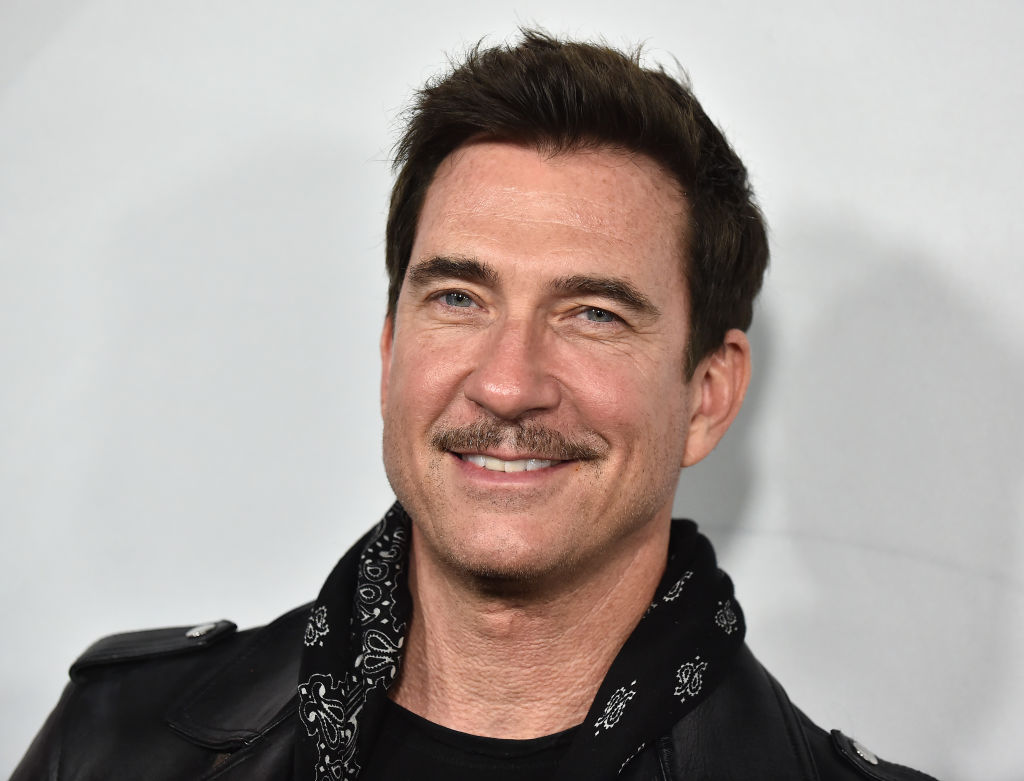 Following "The Lady in White," fans flocked to Reddit to share their musings on what's coming as the ninth season comes to a close. And one AHS: 1984 theory suggested Bobby isn't dead.
"What if Bobby is not dead? Would this show be dark enough to show that Bobby made a deal with Satan to be resurrected after his death?" a fan on Reddit wrote. "It would vibe with the Jason Vorhees thing and explain why Lavinia can hear him but never find him."
The AHS: 1984 fan also wondered if Bruce is Bobby in the present day. "[Bruce] seems to be a fan service throw away character now but what if this is who Bobby grew up to be after being resurrected," the fan wrote. "I think it would be poetic justice if Bobby turned out to be the evil child and Jingles was the one with a good heart. It would also totally blow Lavinia's mind if she was given this information."
The fan then delved deeper into why Bobby's "alive" status could mean the perfect ending for the FX series.
"I personally believe they will all be stuck there until Lavinia finds Bobby and gets [closure]," the fan wrote. "If Bruce shows up at camp Redwood after following Donna and Brooke then this could be the moment when all of this goes down."
What other fans think of the 'AHS: 1984' theory about Bobby and Bruce
For the most part, it seems many American Horror Story: 1984 fans agree with the theory about Bruce and Bobby.
"That's actually a plausible theory, given that the Dylan McDermott character came out of nowhere," a Reddit user suggested. "Based on age, he could also fit as Jingle's younger brother."
Meanwhile, other viewers accepted that Bobby is alive. However, they wondered if Bobby is another character, separate from Bruce.
"I like this theory. The only thing is that I have a feeling this rumored swamp monster might be Bobby," a Redditor wrote. "I do think that he will be the one to put an end to the curse though."
"I kinda thought maybe Jonas shevoore was Bobby because he was in some of the early episodes this season and he might be important, it's weird he just seemed to vanish," another fan offered. "Also his name is an anagram of jason hooveres and the back story is similar to Friday the 13th."
What Dylan McDermott has to say about his character on 'American Horror Story: 1984'
On Nov. 6, TV Guide released an interview with McDermott, who teased his role as Bruce on AHS: 1984. But when speaking with the publication, the actor revealed his thoughts on his character's backstory. And in all honesty, it doesn't seem to align with what fans know about Bobby.
"I think always with these people is they come from — I think Bruce especially is someone that's a child of abuse, child neglect, child abandonment," McDermott said. "You know, got into a lot of trouble as a kid. No empathy. I think that he just learned from a very young age to seduce and to trick. And I think that he was always in trouble … I think that he has an inability to feel, besides anything but rage."
Nevertheless, McDermott confirmed Bruce will return to American Horror Story in season 9. And it's not going to be pretty.
"You know a guy like Bruce — there are no good endings with Bruce," McDermott said. "You know that he's coming back, he's going to be in the next episode. So he's coming back. He's not done yet."
Check out Showbiz Cheat Sheet on Facebook!