From 'Seinfeld' to 'Breaking Bad': Bryan Cranston's 5 Best Roles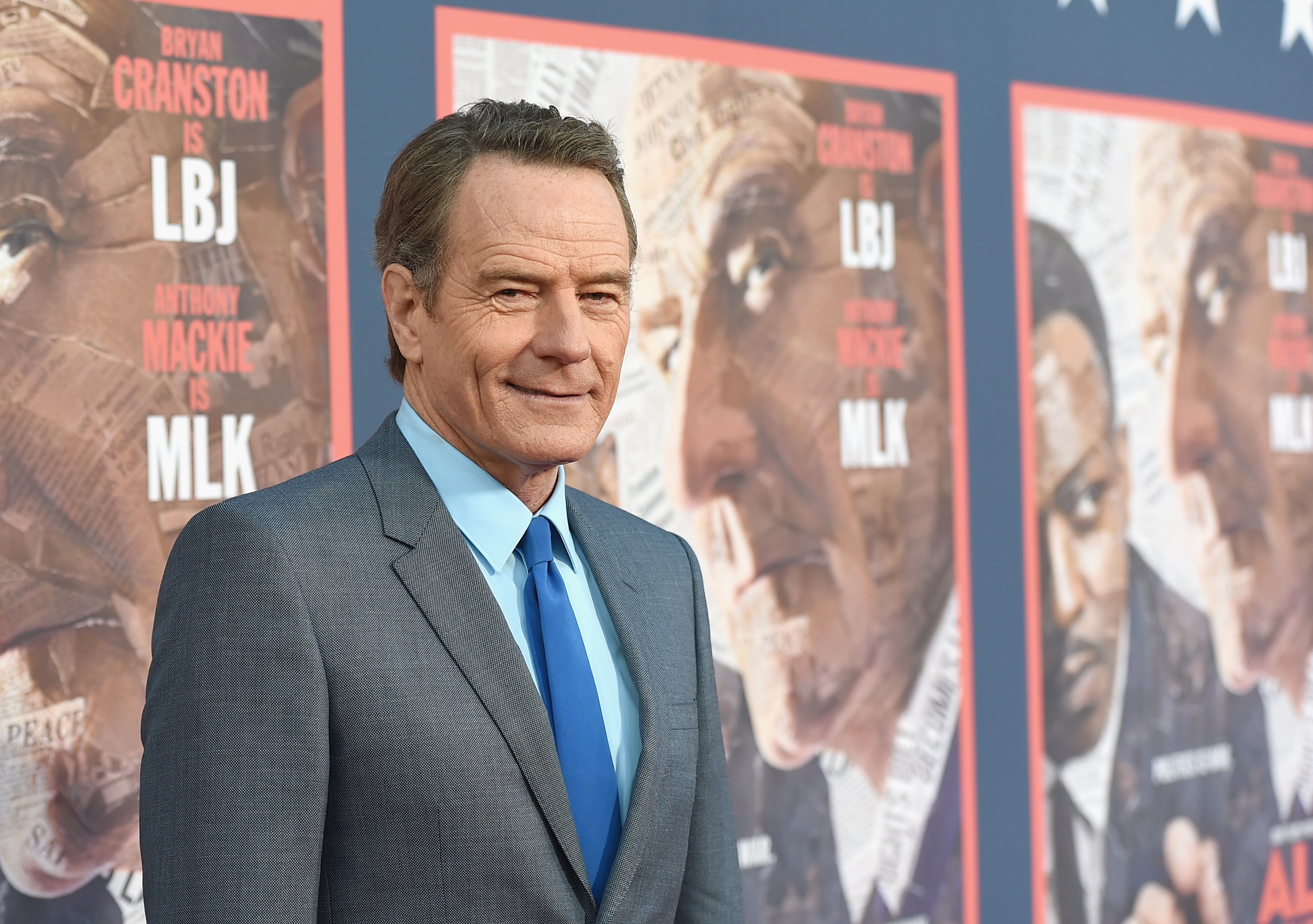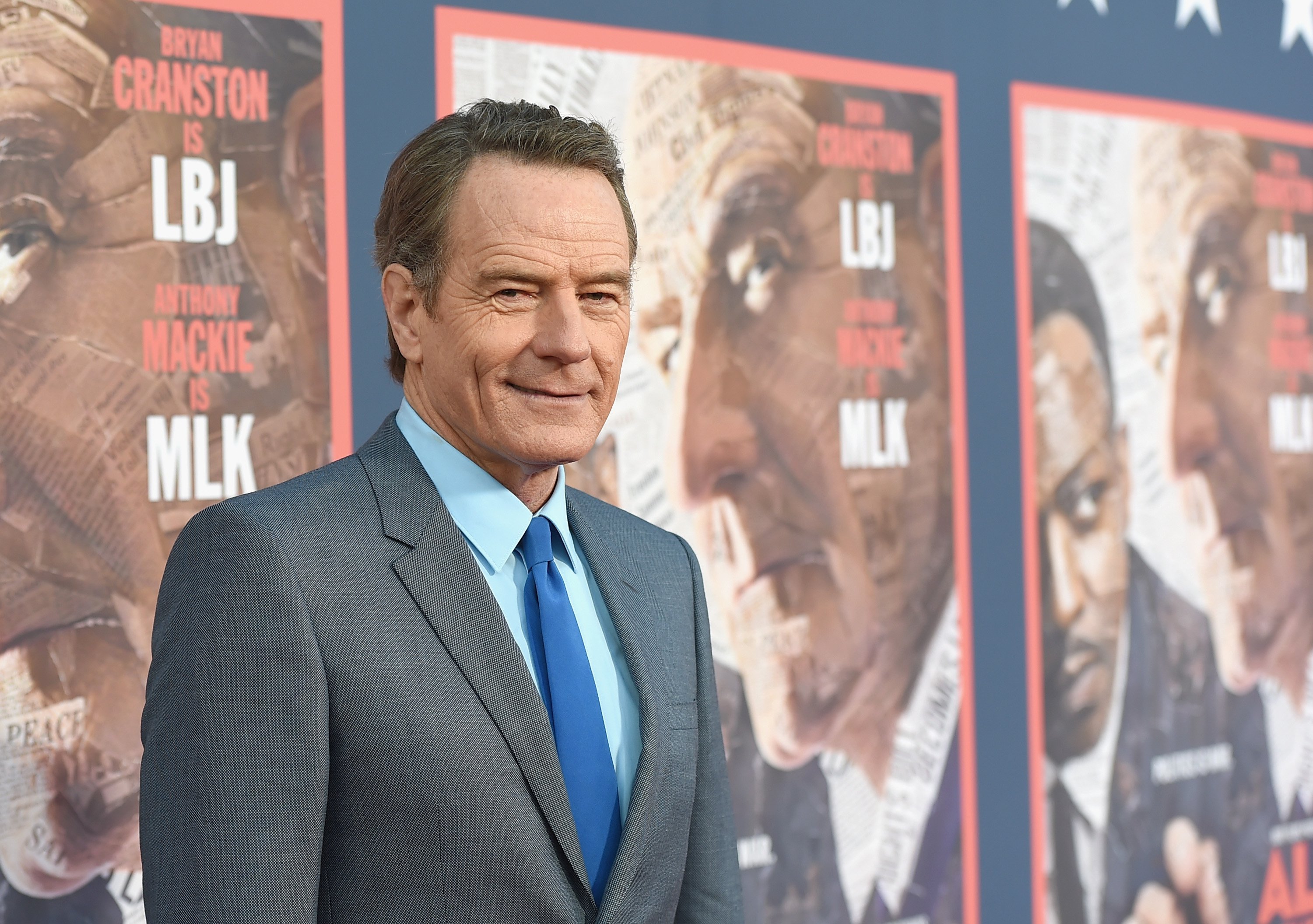 Bryan Cranston has a unique ability to completely disappear into the roles he plays. For many, he's one of the most impressive actors working in Hollywood today. And he's managed to cull together a career that is littered with iconic characters and supporting roles in films that are destined to become classics. While many performers hope to have at least one of their characters live on in infamy, this 59-year-old Los Angeles native is the man behind both one of the most beloved TV dads of all time and one of the small screen's most notorious anti-heroes.
While he's won most of his accolades for his television work, Bryan Cranston has appeared on the silver screen plenty of times as well. He received stellar reviews for his performance as Dalton Trumbo in the breezy biopic, Trumbo, and is now about to co-star in the coming Power Rangers reboot. Here are five other roles that have made Cranston one of our most memorable performers.
1. Walter White, Breaking Bad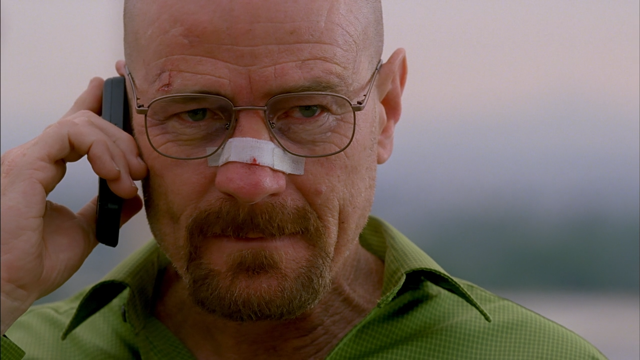 Breaking Bad's showrunner, Vince Gilligan, once said that the series had to convincingly transform Walter White from Mr. Chips to Scarface. In Bryan Cranston's talented hands, that seemingly insurmountable task went off without a hitch.
The premise of Breaking Bad may seem far-fetched: White, a pliable chemistry teacher, starts manufacturing and selling meth with former student Jesse Pinkman (Aaron Paul) to provision for his family after he discovers he has lung cancer. Over the course of five seasons, White slowly begins to transform into his kingpin alter ego Heisenberg and  reveal the more sinister sides of his personality. He threatens and manipulates those around him, kills his enemies without mercy, and becomes drugged by his newly found power. And Cranston hits every moment, from his most ruthless to his most humane, with a staggering level of accuracy. He won four Emmy Awards — three consecutively — for his performance as Walter White in Breaking Bad. But more importantly, he created one of the most unforgettable television characters of all time.

2. Hal, Malcolm in the Middle
Take Walter White, and then try to imagine a character who's different from in nearly every possible way. That's Hal, Bryan Cranston's neurotic character on the hit '00s sitcom, Malcolm in the Middle. As patriarch of the family, he sometimes struggles to be a leader, but his devotion to his loved ones is never in doubt. Throughout each of Malcolm in the Middle's six seasons, Cranston showcases the many nuances of Hal's personality — from his skittishness at spiders to his secret talent on rollerskates. And despite his foibles, he still stands as one of television's most admirable father figures.
3. Jack O'Donnell, Argo
Argo tells the true story of Tony Mendez (Ben Affleck), a CIA operative who created a fake movie production in an attempt to rescue U.S. embassy officials before they could be captured by Iranian activists. Bryan Cranston plays Jack O'Donnell, Mendez's boss and one of the key figures responsible for getting the risky plan up and running. It's one of his most understated roles — but from the film's early moments of exposition to its insanely intense white-knuckle climax, he gives a stellar, pitch-perfect performance.

4. Dr. Tim Whatley, Seinfeld
As the "dentist to the stars," Dr. Tim Whatley made an indelible impression with his unorthodox practices during his five appearances on the '90s classic Seinfeld. Each of Jerry's encounters with Whatley at least a bit bizarre thanks to the dentist's often hard-to-read personality. Cranston nailed the ambiguity that Whatley's moments needed to have for the comedy to work. And when the dentist took issue with a joke Jerry made about his religion, Cranston was never funnier as turned what should have been a routine dental procedure into a mildly sadistic moment of revenge.

5. Patrick Crump, The X-Files
Not many actors could turn a one-episode stint on a sci-fi TV show into a career highlight. But Bryan Cranston did just that in The X-Files's sixth-season episode, "Drive." He plays Patrick Crump, who kidnaps Mulder (David Duchovny) and takes him on a high-speed car chase through the Utah desert. As is the case with most X-Files episodes, Crump's actions are due to some shady government interference in his life. But while the plot is fairly standard fare for this often out-there series, Cranston's performance — increasingly desperate, often unhinged, and entirely human despite his questionable decisions — makes it one of the series' most memorable.
Check out Entertainment Cheat Sheet on Facebook!