Will the K-Pop Group, BTS, Be at the American Music Awards?
BTS is nominated in a few different categories at this year's AMAs. Still, some fans remember when the boy band became the first K-pop group to perform at this award show. Will BTS be at the 2019 American Music Awards? What are the boys up to right now? Here's what we know about this K-pop group.
BTS will, presumably, not be at the 2019 AMAs
It seems like just yesterday BTS stole hearts, and won an award, at last year's American Music Awards. Now that the group ended their "period of rest and relaxation" and are back performing and conducting interviews, some fans are wondering whether or not they will appear at this year's award show.
This year, the group is nominated in three categories: Favorite Duo or Group Pop/Rock, Favorite Social Artist, and Tour of the Year. However, this is not the first time the group has been nominated at this award show. In 2018, BTS won "Favorite Social Artist," beating out popular musicians like Shawn Mendes, Ariana Grande, and Billie Eilish. Unfortunately, the chances of the boy band attending the award show this year are slim.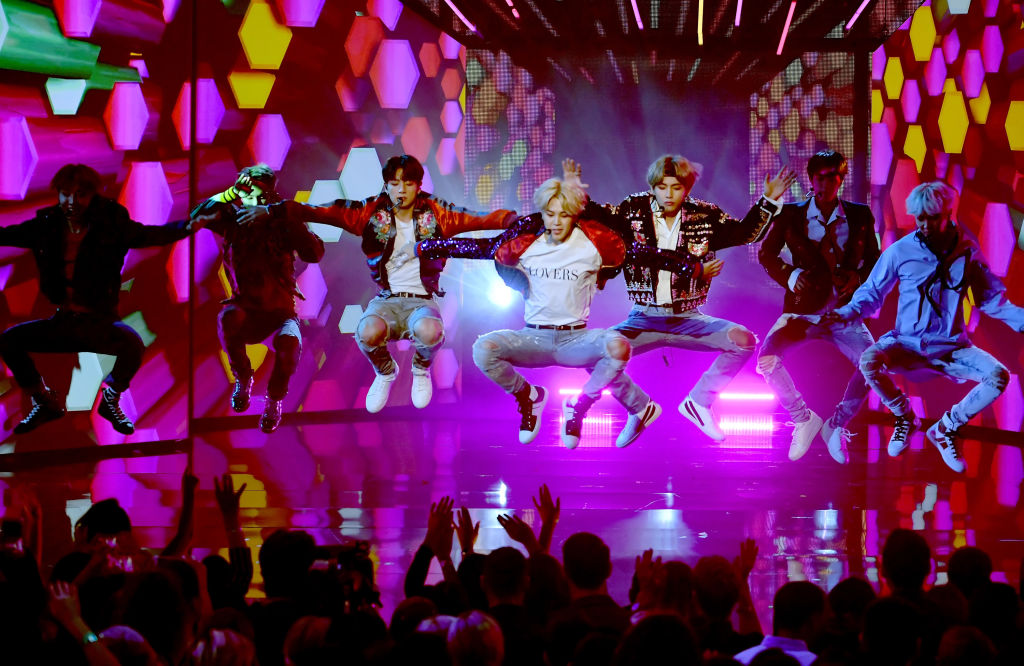 What is BTS doing right now?
Recently, BTS appeared at their fifth "Japan Muster," this official fan meeting features the boy band and a night where they perform songs in addition to mini-skits. This is the same place where Jungkook debuted his blond highlights, surprising fans.
This event, with the theme "Magic Shop," takes place over two days, the second day falling on the same day as the American Music Awards. Although nothing has been confirmed, this is most likely the reason why BTS will not be at the award show. According to Elite Daily, "BTS will hold a second round of fan meetings in Japan on Dec. 14 and 15."
According to Showbiz Cheat Sheet, "ARMY knows that BTS is working on a new album. While fans originally suspected the album could drop in October or November, ARMY now thinks a BTS comeback could arrive in January 2020. A few of the BTS members have dyed their hair while others are growing their hair out. Fans took this as a sign the group is filming material for the comeback's new concept."
In the past, BTS attended, presented, and even performed at popular award shows, including the Grammy's
Aside from their nominations and wins at the AMAS, in 2017, BTS made their United States television debut with this award show. They performed "DNA," becoming the first K-pop group to perform at this event. A year later, they performed "Fake Love" at the Billboard Music Awards.
Then, in 2019, they performed "Boy With Luv" live at the Billboard Music Awards, complete with larger than life set pieces and Halsey. BTS also made an appearance at the 2019 Grammy Awards, becoming the first K-pop group to present an award.
Music by BTS, including their most recently released album entitled Map of the Soul: Persona, is available on Spotify, Apple Music, and most major streaming platforms.