BTS And Blackpink Nominated For Best Group At The MTV VMA's
The MTV VMA's added a last-minute category and BTS and Blackpink were both nominated.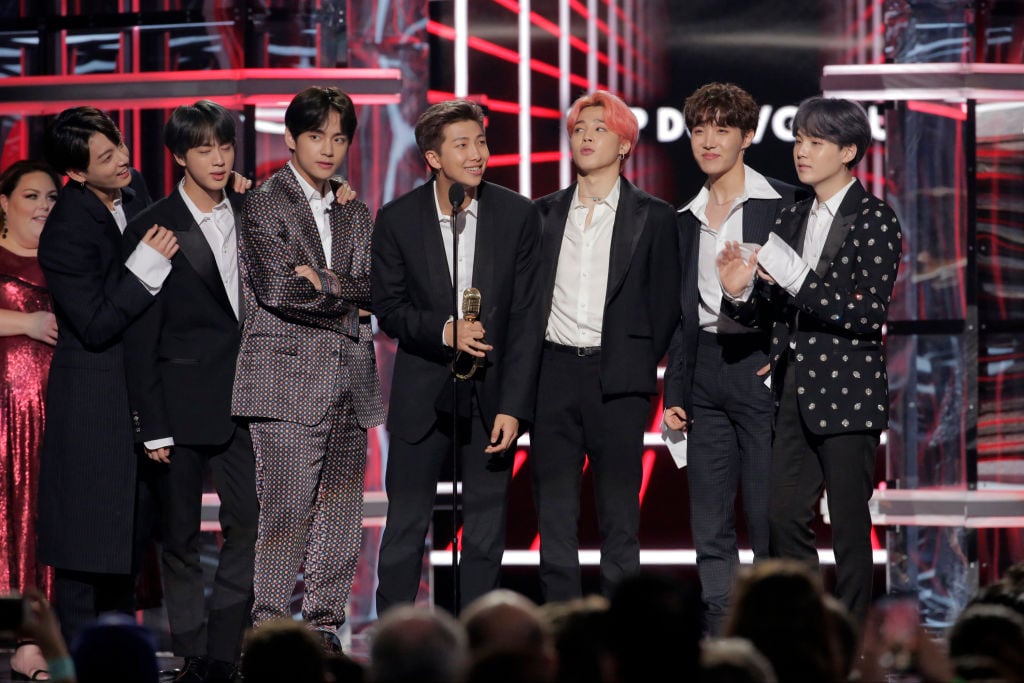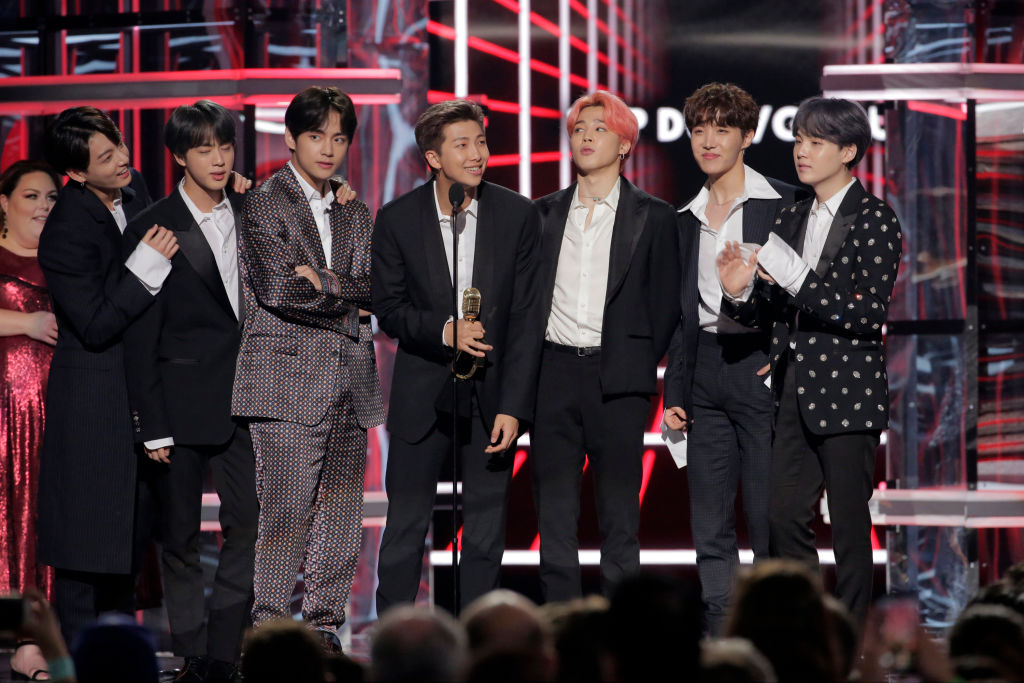 Just a few days before the 2019 MTV VMA's occur, MTV introduced three new fan-voted categories. This year the new categories are Best Group, Best Power Anthem, and Song of Summer. BTS and Blackpink were both nominated in the Best Group category on Aug. 19. 5 Seconds of Summer, Backstreet Boys, CNCO, Jonas Brothers, PRETTYMUCH, and Why Don't We were also nominated. Fans of the groups can vote for the next 24 hours by going to MTV's Instagram story.
The Best K-pop category at the VMA's caused controversy
When the original categories were announced, the award show faced immediate backlash. For the first time ever, the MTV VMA's included a Best K-pop category. EXO, NCT 127, Blackpink, TXT, MONSTA X, and BTS were all nominated. However, K-pop fans accused the awards ceremony of being racist and xenophobic. 
After being released in April 2019, BTS's "Boy With Luv" music video has over 514 million views on YouTube. The song is also a certified platinum hit. Despite this success, BTS was only nominated for Best K-pop, Best Collaboration, Best Choreography, and Best Art Design. The group was kept out of major categories like Video of the Year and Artist of the Year. 
Compared to the artists nominated in the major categories, BTS indisputably earned a place. They sold out a world tour, became the first group since the Beatles to have three Billboard No. 1 albums in less than a year, won Billboard Music Awards, and broke Guinness World Records. 
Fans of the other nominated K-pop groups were not happy with the category either. Blackpink's music video for "Kill This Love" also broke YouTube records. After MTV announced the category, #VMAsRacist trended on Twitter. 
"it shouldn't just be armys mad about this it should be all the kpop fandoms bc this is a dismissal and a cop out. If these artists are charting the same as western artists why are the sent to a whole nother catergory the prob won't even be announced…," wrote a Twitter user. 
"not vmas opening a whole new category for kpop artists cuz they don't want idols to win video of the year when they're the one breaking all the records on youtube lmao," wrote another.
Some fans suspect BTS and Blackpink's Best Group nominations are to make up for it
In 2018, the MTV VMA's reached an all-time low in viewership. The awards show only had 4.87 million viewers. In 2017, the VMA's had 5.36 million viewers, which at the time was an all-time low. For two years in a row, the VMA's significantly decreased in viewership. K-pop has become increasingly popular in the United States, and some fans suspected the Best K-pop category was a way to increase viewership while still segregating the artists. 
Some BTS fans were quick to suspect the reasoning behind the late addition of the Best Group category. Earlier in 2019, a VLIVE livestream by J-Hope from BTS had over 9.6 million live viewers. That's almost double the viewership of the 2018 MTV VMA's. The hashtag #VMAsDesperate appeared on Twitter after the Best Group announcement. 
"love how the vmas are trying to get armys to watch the show by creating a new category #vmasdesperate we off to vote but not tune in," wrote a fan on Twitter. 
"mannnn love how y'all switch up the second u realize armys were planning on winning but not watching. guess what, we still ain't watching ur award show. cry harder #vmasdesperate," wrote another. 
Will BTS and Blackpink attend the VMA's?
BTS is currently on hiatus and does not have an official public schedule. According to Big Hit Entertainment, the Lotte Duty Free Family Concert was BTS's last scheduled appearance until October. They did not attend the 2019 Teen Choice Awards or M2 x Genie Music Awards.
J-Hope is reportedly in the U.S. for an unknown promotion, and some fans joked he would attend the VMA's. "Hoseok's punishment for losing a run BTS game was to attend the vmas," joked a fan on Twitter. 
However, because BTS is on a break and no appearance or performance has been announced, it seems safe to say the group will not attend. 
Blackpink fans are divided on whether the group will attend the awards show. They are the only girl group nominated in the Best K-pop and Best Group category. 
"i really want blackpink to attend the vmas, imagine them being the only girlgroup nominated on both categories and might actually win one… a dream," wrote a fan on Twitter.  
Still, Blackpink has not announced if they will attend the VMA's. Fans of both groups will have to wait until Aug. 26 to find out if BTS or Blackpink take home any awards. Until then, they have until the end of Aug. 20 to vote on MTV's Instagram story.