BTS: Here's How the ARMY is Celebrating Jimin's Birthday
Happy Jimin Day, fellow ARMYs! This BTS member is celebrating his birthday on Oct. 13, which means fans across the world shared their love for this artist. From streaming music to LED billboards in a São Paolo, Brazil subway station, here's how Jimin's fans are celebrating the idol's birthday.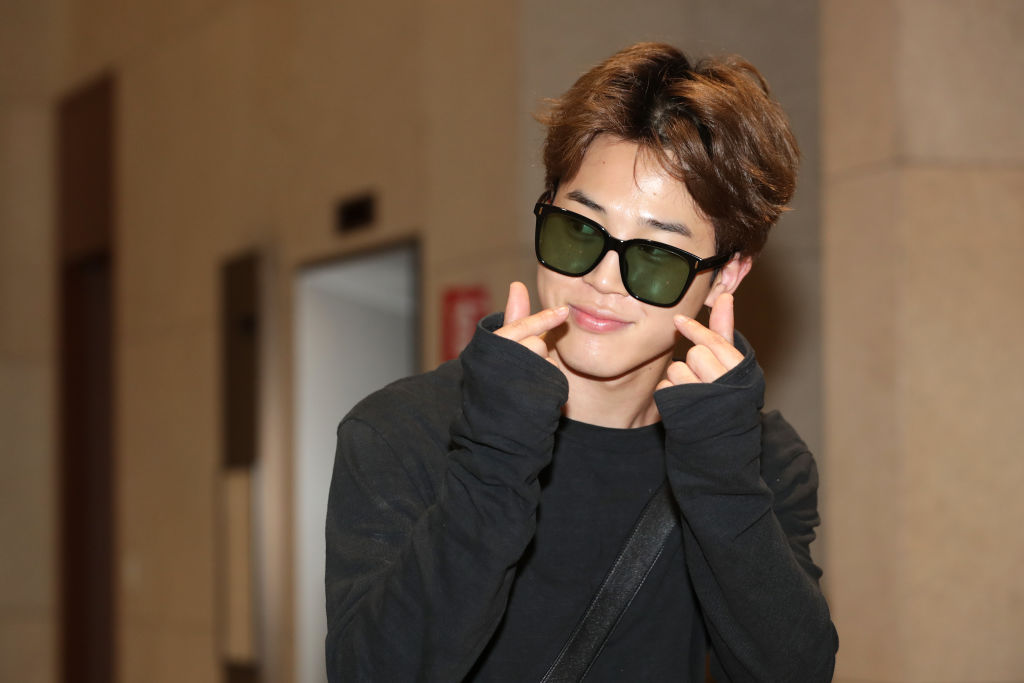 There are billboards celebrating Jimin's birthday in a São Paolo, Brazil subway station
When Jungkook celebrated his birthday earlier in September, he became the first K-pop artist to have a Spotify Ad paid for by his fans. For Jimin's Birthday, the BTS ARMY is taking their advertisements one step further.
This week, Jimin became the first K-pop artist to have advertisements in a São Paolo, Brazil, subway station, according to All K-Pop. Jimin will have advertisements for all subway routes and stations, complete with 59 LED billboards. Fans also created ads on YouTube, promoting the idol's music and celebrating his birthday.
Fans started the 'One in an Army' initiative to help refugees located in Athens, Greece
One of the reasons why people love Jimin so much is his big heart and caring nature. As a result, some fans decided to support a non-profit organization, in honor of the artist's birthday. This effort became known as #HomeWithJimin, a part of the One in an Army initiative.
This project is in conjunction with Za'atar NGO, which operates the Orange House. According to their website, "the Orange House provides a place of shelter, with a particular focus on refugees who are women and children, as well as unaccompanied minors, people who identify as LGBT, and those who have been imprisoned."
Fans are celebrating Jimin's birthday by streaming the artist's music
Similar to the celebration of other members, fans are streaming music specifically by this artist, including Jimin's solo song, "Intro: Serendipity." Other songs highlighting Jimin's voice include "Lie," off of the BTS Wings album. Additionally, some ARMY members are meeting up for an in-person celebration, even hosting events at locations across the globe.
Some fans shared their love for this member on social media, posting warm wishes for the K-pop star. That was only reinforced when BTS posted Jimin's vacation vlog to YouTube. One twitter user said, "Jimin recorded and edited a lovely vlog and he just looks so beautiful and relaxed. My heart feels so much love for him. I wish he gets to have many rest days when he can enjoy. I hope he gets to travel the world in his terms. #JiminOnVACATION"
On Oct. 11, 2019, the BTS boys played a concert in Saudi Arabia. When the other members started singing "Happy Birthday" to Jimin and he finally figured out the birthday message was for him, he jumped around the stage. Some fans took notice, tweeting, "Jimin is so precious that he genuinely didn't think the birthday song was for him when his own birthday is literally in less than 12 hours. The world does not deserve him."
Music by BTS, including Map of the Soul: Persona, is available on Spotify, Apple Music, and most streaming platforms. Songs featuring Jimin, including "Serendipity" are also available on music platforms.
To support Za'atar NGO and to learn more, visit their website.