BTS Becomes the Most Successful Act to Debut in 2012 or Later With Album Sales
It's time to add another record to BTS's never-ending list. The group just became the most successful act to debut in 2012 or later with their worldwide album sales. The group has sold over 40.7 million albums worldwide since their debut, making them the most successful music act to debut in 2012 or later.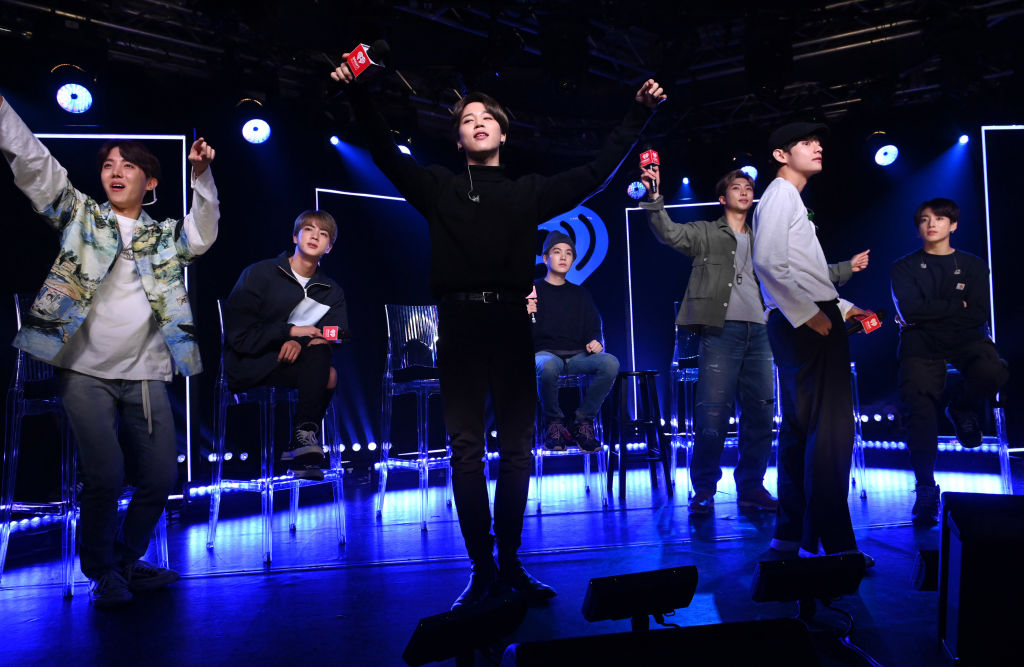 BTS sold over 40.7 million albums
According to Chartmasters, BTS has 40,760,000 equivalent album sales. This makes them the most successful act who debuted in 2012 or later. With the record, BTS is also the most successful Korean act of all-time.
With the 40.7 million EAS, BTS tops the sales of Ariana Grande. The group also has "an album among the top 2 most successful albums from each 2016, 2017, 2018, and 2019." Wings, Love Yourself: Her, and Love Yourself: Tear were all in the top five most successful albums in 2016, 2017, and 2018, respectively.
'Map of the Soul: Persona' sold over 4 million copies worldwide
BTS released their EP Map of the Soul: Persona in April 2019. In under five months, Map of the Soul: Persona sold over 4 million copies worldwide. This achievement was no small feat. BTS is the first artist to achieve this in 2019 even though the EP was only released in April.
BTS became the first artist to sell 4 million album copies worldwide, and did so with an EP, or extended play, instead of a full-length album. BTS also achieved the sales milestone without packaging Map of the Soul: Persona as a bundle. This means BTS did not pair any merchandise or ticket sales with the purchase of the EP and the 4 million sales are completely organic.
According to Chartmasters, Map of the Soul: Persona has 5,817,000 EAS. It surpassed BTS's Love Yourself: Tear which has 5,751,000 EAS. Map of the Soul: Persona is also currently the most successful album of 2019.
BTS fans are proud of the album sales accomplishment
BTS has one of the largest fan bases in the world. When the EAS achievement was announced, ARMY celebrated BTS's accomplishment on social media.
"'Bts is the biggest artist that debuted since 2012' y'all….since 2012.. do you realize how special this is. They are a KOREAN group starting with NOTHING and are now one of the most successful artists worldwide. words can't describe how proud I am," one fan tweeted.
"artist with the most sold albums since 2012, when I say bts you say legends," a fan tweeted.
BTS is predicted to break another record
BTS will conclude its Love Yourself era with BTS World Tour Love Yourself: Speak Yourself [The Final]. The three concerts will take place on Oct. 26, Oct. 27, and Oct. 29. Right now, the Love Yourself tour is expected to conclude with at least 1.7 million attendees.
Currently, BIGBANG holds the record for the most attended Korean tour with 1.5 million attendees. If BTS reaches the predicted 1.7 million mark, they will have most attended Korean tour in history.
"Man, I'm so scared of the impact they're going to leave," a fan tweeted.