BTS Fans React After Jungkook Cut His Hair
The day has finally come. Jungkook of BTS cut his hair. To fans' delight, the singer had been growing out his hair since early 2019. When Jungkook posted photos of his new look, ARMY trended "HE CUT HIS HAIR" worldwide on Twitter.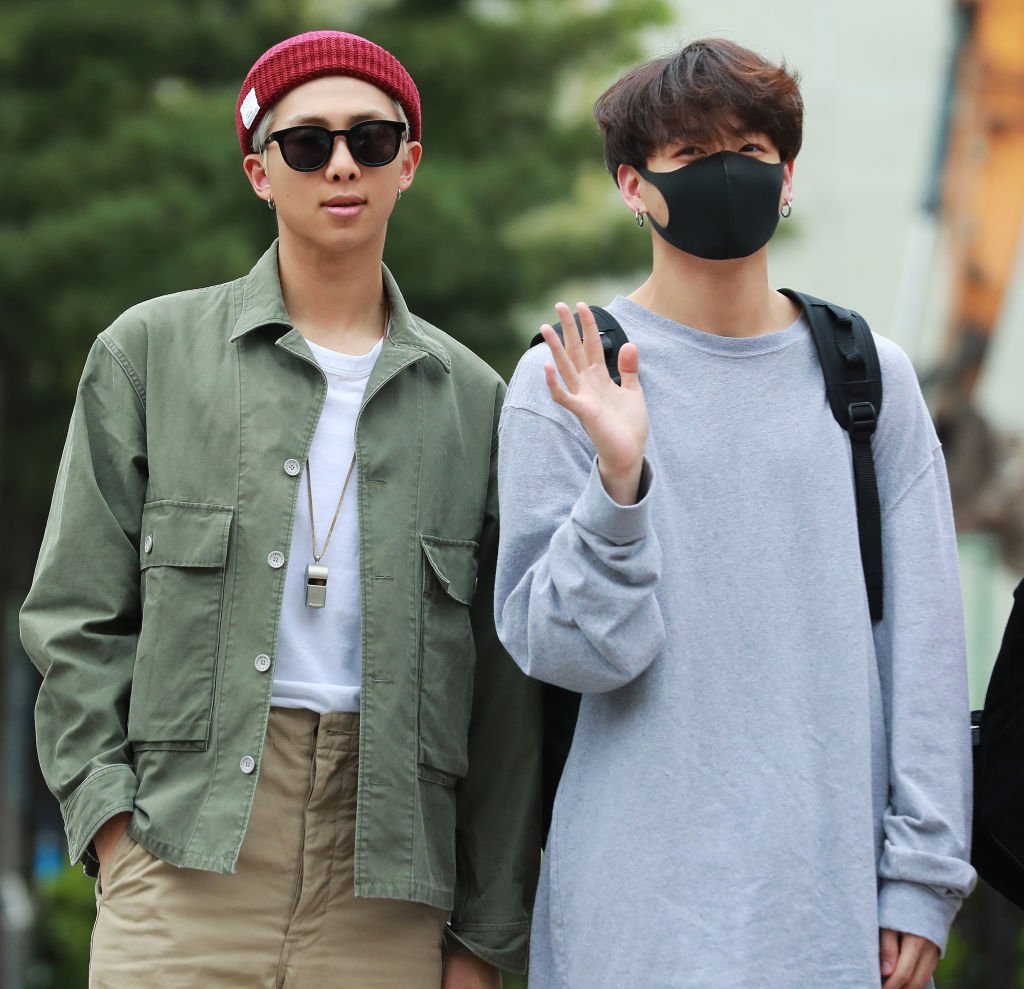 Jungkook posted photos of his new look on Twitter
BTS performed a concert at the King Fahd International Stadium in Saudi Arabia on Oct. 11. At the concert, Jungkook sported his long hair. BTS fans around the world were able to watch the concert because of a livestream. As the concert went on, fans uploaded clips of Jungkook performing with his long hair.
Two days after the concert, Jungkook posted a series of photos to BTS's shared Twitter account. In the photos, Jungkook sported a shorter haircut. On social media, BTS fans expressed how they hoped Jungkook chose to cut his hair because he wanted to and not because he felt pressured.
"I hope he cut his hair because he wanted to. NOT because of some armys who think they can tell what Jungkook can or can't do with himself… He is beautiful with long AND short hair. LOOK AT HIM. LOOK. AT. HIM," one fan tweeted.
ARMY reacted to Jungkook's new haircut on social media
After Jungkook posted the photos, ARMY trended "HE CUT HIS HAIR" on Twitter. Fans were shocked that Jungkook cut his hair because in the Bring the Soul: The Movie commentary Jungkook said he did not want to cut his hair. However, ARMY quickly communicated their support for the singer's new look on social media.
One fan replied to Jungkook's tweet, "RIP you're beautiful with any hair style, it's your body do what you want! It's been so good to see you try new things and just do you without caring what others may say. Keep it going bb!"
"Jungkook is beautiful no matter how he looks. Long hair or short hair, tattoos or not tattoos, oversized clothes or not. He is Jeon beautiful Jungkook," a fan wrote on Twitter.
"where are the ' i love jungkook with his long AND short hair and idc what he does as long as he's happy' armys at," a fan tweeted.
Some BTS fans think Jungkook has a tattoo sleeve
Since BTS's concert in Riyadh, ARMY has suspected Jungkook has a whole tattoo sleeve in addition to tattoos on his hand. The singer appeared to wear skin-colored tape and long-sleeved shirts during the concert to hide the suspected tattoos. With the tattoo rumors, ARMY also expressed their support for Jungkook doing what makes him happy.
"I don't know if Jungkook got tattoos or not, I'm just so incredibly happy he's doing this HE wants to do. Awhile back he wouldn't in fear of offending army, so this is just the best thing to me. Grow that hair, get those tats babe. DO YOU #BTSinRiadh," wrote a Twitter user.
"reminder to all the 'armys' out there. we're all just fans. bts can do whatever they like. they can date, they can have tattoos, they can grow their beard & hair, they can hug their female friends. its not our business, our only business is to support and love them all equally," a fan tweeted.