BTS' Tuxedos From the 2019 Grammy Awards Will Be on Display at the Grammy Museum and Fans Are Getting Their Selfie Cameras Ready
If you can't see BTS in person, you might as well see some of their iconic outfits. This K-pop group turned a few looks throughout their career as a boy band. Now, fans can get an up and personal look at their tuxedos from the 2019 Grammy Awards. Here's what we know about the Grammy Museum, BTS, and the upcoming award ceremony.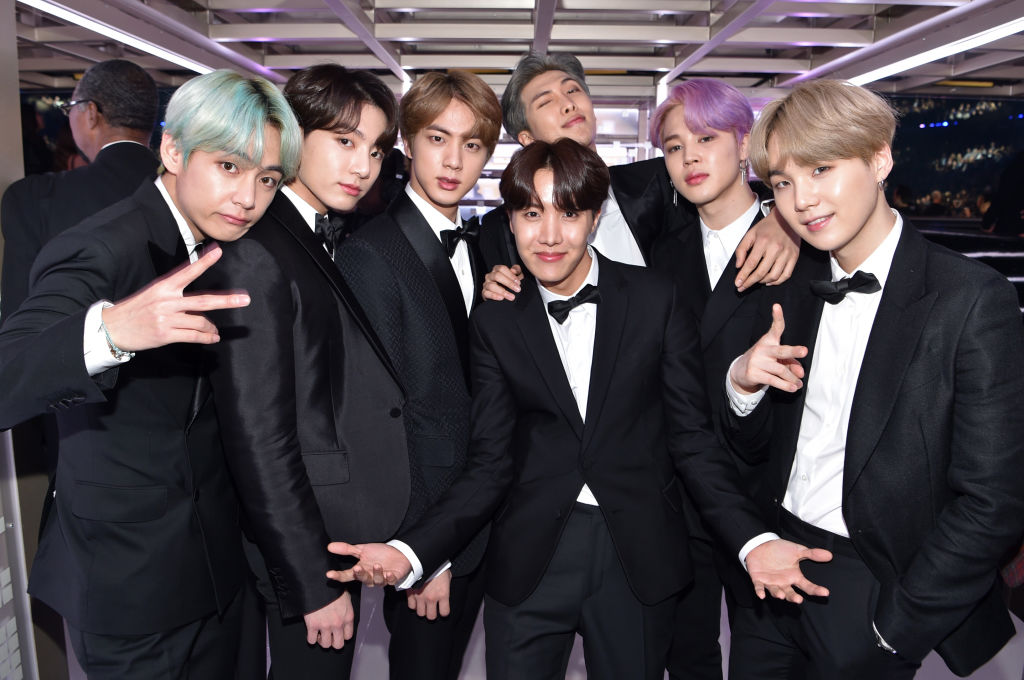 BTS' outfits from the 2019 award show will be available in the Grammy Museum
This K-pop group may have been snubbed of a Grammy nomination. However, there is some good news for fans of BTS. The tuxedos worn by the group during the 2019 Grammy awards will be on display at the Grammy Museum within the upcoming months.
These outfits will be on display with the "On The Red Carpet Presented By Delta" exhibit in the Los Angeles Museum. In fact, BTS visited this space last year, prior to their appearance at the award show.
More information about the exhibit and ticketing will be announced within the coming weeks. According to Teen Vogue, the tuxedos will be on display until Spring 2020. Fans can also step into BTS' music videos at their Seoul pop-up shop, House of BTS.
Last year, they became the first K-pop group to present an award at the Grammy's
BTS did not earn a nomination at the 2019 Grammy Awards. However, according to Billboard, "BTS's art director, Doohee Lee, was nominated earlier this year for best recording package for BTS' album Love Yourself: Tear. That was the first Korean album to receive a Grammy nomination in any category."
Although they were not personally nominated, BTS made history as the first K-pop group to present an award at the Grammy's and, of course, ARMYs everywhere shared their support of BTS. There's no word regarding whether or not BTS will appear at the 2020 Grammy Awards. Not yet, anyway.
Will BTS be at the Grammy's in 2020?
Although Big Hit Entertainment put this boy band up for Grammy consideration, BTS did not earn any nominations for the 2020 award show. Reportedly, they submitted Map of the Soul: Persona for Album of the Year. However, it's unclear which singles were submitted for consideration.
Even though they're not nominated for any awards, the K-pop group could still make an appearance at the 2020 Grammy Awards. It's unclear, however, if they will be presenting anything. During an interview with Rolling Stone, BTS reflected on their experience at the 2019 Grammy Awards.
"It's the biggest night in the music industry all over the world, so we were so honored, and kind of nervous, and so excited to be there with such great artists," RM said. "We want to be back. All of the members are true fans of H.E.R. — and it was really surprising and amazing to be able to give the award to our idol. When I called, 'Congratulations, H.E.R.!' it was the best moment I ever had."
The Grammy's take place on Jan. 26, 2020. Until then, fans can stream music by BTS, including their most recently-released album, Map of the Soul: Persona, on platforms like Spotify and Apple Music.