Halsey Will Release 'SUGA's Interlude' on the Same Day as Jingle Ball and BTS Fans Are So Ready for This Collab
Being a BTS fan is honestly so stressful — but in the best way possible. Recently, we've been "patiently" waiting for new episodes of Bon Voyage Season 4 to drop each week. We've also stayed up all night to watch BTS's phenomenal performances at the Melon Music Awards and Mnet Asian Music Awards — and subsequently spent hours theorizing how each detail might fit into the concept of the next album. Now, BTS fans have one more thing to get excited about — a collaboration between Halsey and Suga. And according to the "Maniac" singer, it looks like the collab, titled "SUGA's Interlude" will be released on the same day as Jingle Ball in Los Angeles. So basically, ARMY is not prepared for what's coming next.
Halsey confirms song with BTS's Suga on her new album 'Maniac'
On Dec. 3, Halsey announced her new album, Maniac, which will be released on Jan. 17, 2020. In a silent video on Instagram, the singer-songwriter listed out 16 tracks, including the 2018 hit "Without Me." Halsey also revealed the album would feature three collaborations — Alanis Morissette, Dominic Fike, and BTS' Suga.
Then in an Instagram Live, Halsey opened up about her collaboration with Suga and explained why she decided to feature the BTS rapper on Maniac.
"One of them is with Suga from BTS," she said. "And he really fit the sentiment and the vibe of the album and what it's about. So I felt like I really wanted to include him."
Halsey also shared that Suga — real name Min Yoongi — is "really introspective and really intelligent perspective on where we are and what we're doing in our unique lifestyles."
The 25-year-old then teased fans with a release date for a music video and two of her Maniac songs. And now, we know which songs are coming on Friday, Dec. 6.
Halsey announces the 'SUGA's Interlude' release date
On Dec. 4, Halsey announced "Finally // beautiful stranger" and "SUGA's Interlude" will be released on Dec. 6. She also gave fans a few hints about the sound of the new songs.
"I'm releasing 2 songs from Manic on Friday. 'Finally // beautiful stranger' and 'SUGA's Interlude,'" Halsey wrote on Instagram and Twitter. "Two very different songs. Two very dreamy stories."
The "Bad At Love" crooner also included two separate drawings to illustrate the new tracks. "Finally // beautiful stranger" showcased faces with the center burned completely through. The image was also drawn by Halsey.
Meanwhile, "SUGA's Interlude" adorned an almost childlike spirit. In the picture, a stick figure of Halsey — aka Ashley Frangipane — held an umbrella under a rainy cloud. Then Yoongi stood beside her. And both were surrounded by unnamed figures.
That said, as of this write-up, Halsey has yet to reveal which of the two songs will be made into the music video to be dropped on Dec. 6. So for now, fans will just have to wait and see.
BTS fans react to Halsey and Suga's collab being released on the same day as Jingle Ball 2019
While most fans are excited about both of Halsey's tracks, many BTS fans expressed their excitement about "SUGA's Interlude" on social media.
"YOONGI'S COLLAB WITH HALSEY (SUGA'S INTERLUDE) COMES OUT FRIDAY," a fan on Twitter wrote. "YOU NEVER REST WHEN YOU ARE AN ARMY."
Meanwhile, other members of ARMY are dying to know what "Suga's Interlude" sounds like, especially when considering the artistry of both Suga and Halsey.
"I want to guess how Suga's Interlude will sound like from this drawing but I'm failing miserably," a fan wrote. "Will just have to wait for this to drop then. Anything Min PD makes is chef kiss."
"Suga's interlude could sound like … anything .. like I have no idea what to expect," another fan wrote. "I wanna see the credits tho & I hope yoongi and/or halsey talk about the creative process."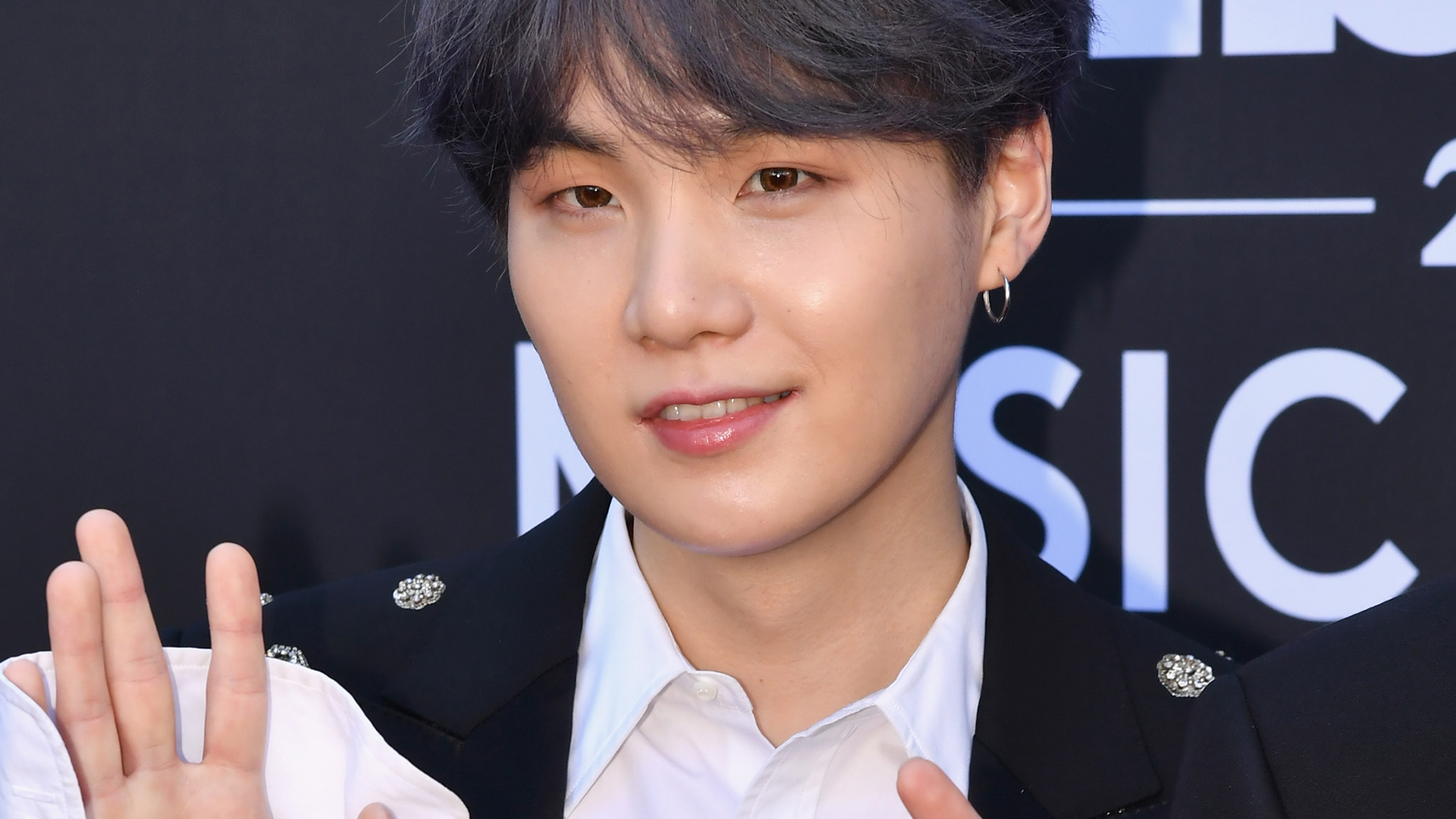 But of course, BTS fans didn't miss the timing of Halsey and Suga's collaboration. The Dec. 6 release date of "SUGA's Interlude" means the track will come out on the same day as the 2019 Jingle Ball in Los Angeles — an event both artists are attending. So naturally, ARMY speculated Suga and Halsey might perform "SUGA's Interlude" at the show.
"This is coming out FRIDAY?" one fan wrote. "Omg wait…HALSEY IS GOING TO BE AT JINGLE BALL. YOONGI TOO. I-"
"Wait suga's interlude comes out friday which is the jingle ball where both halsey and yoongi will be," another fan wrote. "WHAT IF WE GET A LIVE PERFORMANCE !!!!"
Regardless of what happens at the Jingle Ball on Dec. 6, at least BTS fans know the Suga and Halsey collaboration will be released. But until then, it's time to sit back and relax. That is, unless BTS decides to drop another surprise on ARMY. But quite frankly, the fandom is always ready. So let's get it.
Check out Showbiz Cheat Sheet on Facebook!