BTS Is Silent on Social Media and ARMY Suspects a November Comeback
ARMY has suspected BTS will release an album by the end of 2019 for months. While fans originally suspected BTS's comeback would be in October, fans now suspect BTS will release an album in November. ARMY knows the group has been working on new music, and BTS has been uncharacteristically silent on social media the past few days. Because of this, ARMY is preparing for any kind of announcement.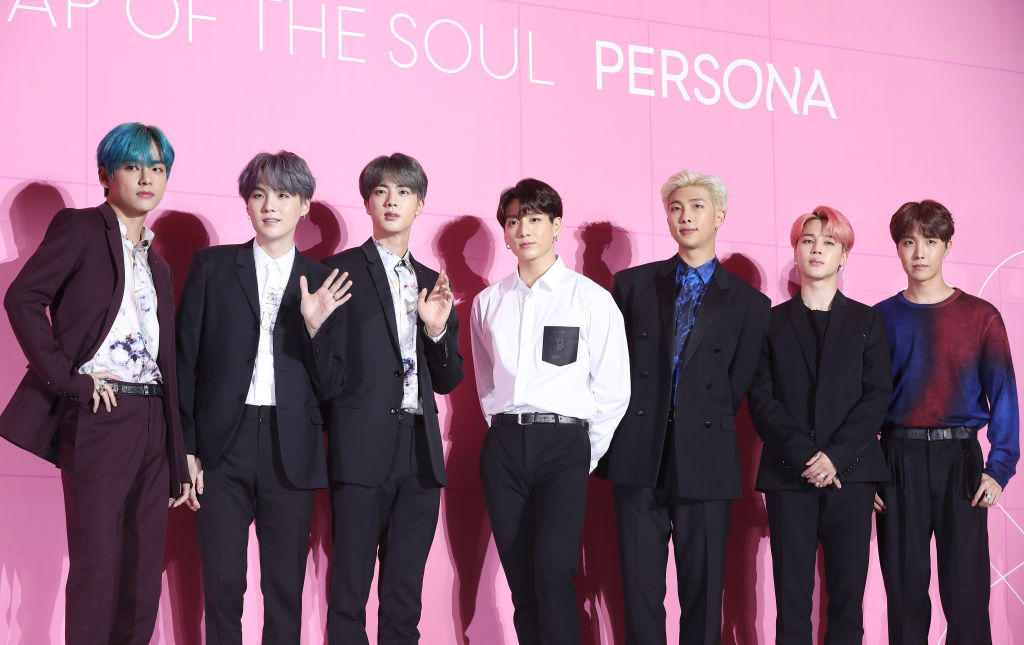 Fans think the vacation vlogs are a distraction from a BTS comeback announcement
Big Hit Entertainment recently announced BTS recorded vlogs from their one-month hiatus. The company released a schedule of when the vlogs would premiere on YouTube. So far, J-Hope, Suga, RM, and Jin's vlogs were released for fans. Some fans viewed the vlogs as a distraction from BTS being absent on social media.
"bighit thought they could distract us with these vlogs to take away the fact that BTS have gone awol,, did someone say MV recording," one fan wrote on Twitter.
"1 word, distraction. I'll explain, bring the soul ends tomorrow, the new vacation vlogs right after, the armyzip webzine also comes out in October. I'm not saying we're not gonna enjoy it but all of this is so that when we least expect it, BOOM comeback details. We're onto them," a fan tweeted.
ARMY suspects a comeback because BTS is not posting on social media
BTS will perform again for the first time in two months on Oct. 11 for their concert in Saudi Arabia. While fans awaited news about BTS's arrival and rehearsals, they realized BTS is noticeably quiet on social media. Even when BTS was on vacation, usually at least one member posted on Twitter everyday. The members also communicated with fans frequently on Weverse.
"bts are quieter now than they were when they were on vacation,,,they always go quiet before they drop smth,,,i don't trust it," one fan wrote on Twitter.
"just realised jin stopped clowning us on weverse…. nov comeback confirmed," a fan tweeted.
There are not new Bangtan Bombs
BTS fans also noticed there have not been any new Bangtan Bombs uploaded to YouTube. While this could be because of the vacation vlogs, some fans think the noticeable lack of BTS content is suspicious. ARMY suspects an announcement about a BTS comeback could be approaching.
One fan tweeted, "anyone else noticed how bts are really quiet atm …. like we ain't even getting regular bangtan bombs anymore …. you thinking what i'm thinking ?????"
"me being all relaxed but then remembering that bts are being really quiet and inactive on twitter and that bh is not posting any bangtan bombs and that's really suspicious and makes me think that maybe they're preparing something…," another tweeted.
BTS will perform for the first time in months on Oct.11
BTS resumes their Love Yourself: Speak Yourself Tour on Oct. 11. The concert in Riyadh will be their first concert in Saudi Arabia. Fans suspect that if the members of BTS have different hair colors or styles then it means the members were filming content for a new comeback.
"it just hit me that we're gonna see bts performing again on friday. they've been awfully quiet lately, and we're seeing them again… this friday… new pictures and videos… what if they have new hair colors… haha… #thinking," one fan tweeted.