BTS: J-Hope Says the Next Comeback Is Worth the Wait and ARMY Is Ready to Rise to the Occasion for the Album's Release
Let's all take a moment of silence for the ludicrously low amount of sleep ARMY is about to receive while waiting for BTS to announce their next comeback album. Recently, the South Korean band has been teasing their new music at every year-end event they attend. And now, it appears the BTS comeback album has J-Hope's stamp of approval, as the "Chicken Noodle Soup" singer hinted that what's on the horizon is worth the wait. So basically, everyone should probably set their alarms at 12 a.m. KST — just in case Big Hit Entertainment decides to drop any news.
J-Hope tells fans the new BTS comeback album will be 'worthwhile'
On Dec. 6, BTS stunned ARMY and other locals at iHeartRadio's 102.7 KIIS FM's 2019 Jingle Ball. Prior to their performance, the septet — RM, Jin, Suga, J-Hope, Jimin, V, and Jungkook — made a splash on the event's red carpet, charming everyone in attendance with their black-and-white suites.
Then in an interview with J-14, host Liam McEwan asked BTS to share their thoughts on the next BTS comeback. And of course, our sunshine, J-Hope, stepped up to the plate, smiling confidently into the camera as he spoke.
"We will make your wait worthwhile. As always, thank you and love you," J-Hope said to ARMY as his BTS brothers quietly cheered in agreement.
BTS teases their next comeback at year-end events
Now, J-Hope isn't the only BTS member to plug their new music within the span of a week. At the 2019 Mnet Asian Music Awards (MAMA 2019), Jimin endorsed the next BTS comeback as the group accepted the award for Album of the Year.
"We're working on our next album now, and I think we'll be able to put out an even better album than you're expecting," Jimin said on Dec. 4. "Please look forward to it a lot."
Then at Jingle Ball in L.A., RM hinted that BTS and ARMY will "make it right together" in 2020. And when speaking with KIIS FM's JoJo Wright backstage at the show, the band's leader suggested some new music and an album could be coming soon.
"It's been a while since we released our album. So maybe new music and the new album will be next," RM said.
And on Dec. 7, BTS received the Group of the Year award at Variety's Hitmakers brunch, where RM delivered a speech that tugged at the heartstrings of ARMY. He also confirmed BTS's upcoming endeavors with an excited smirk painted across his face.
"We're currently working on our new music and our new album," RM said. "We can't wait to share them with you guys in the near future. I hope you guys are also excited to discover what BTS has got for 2020."
When is the new BTS comeback album release date?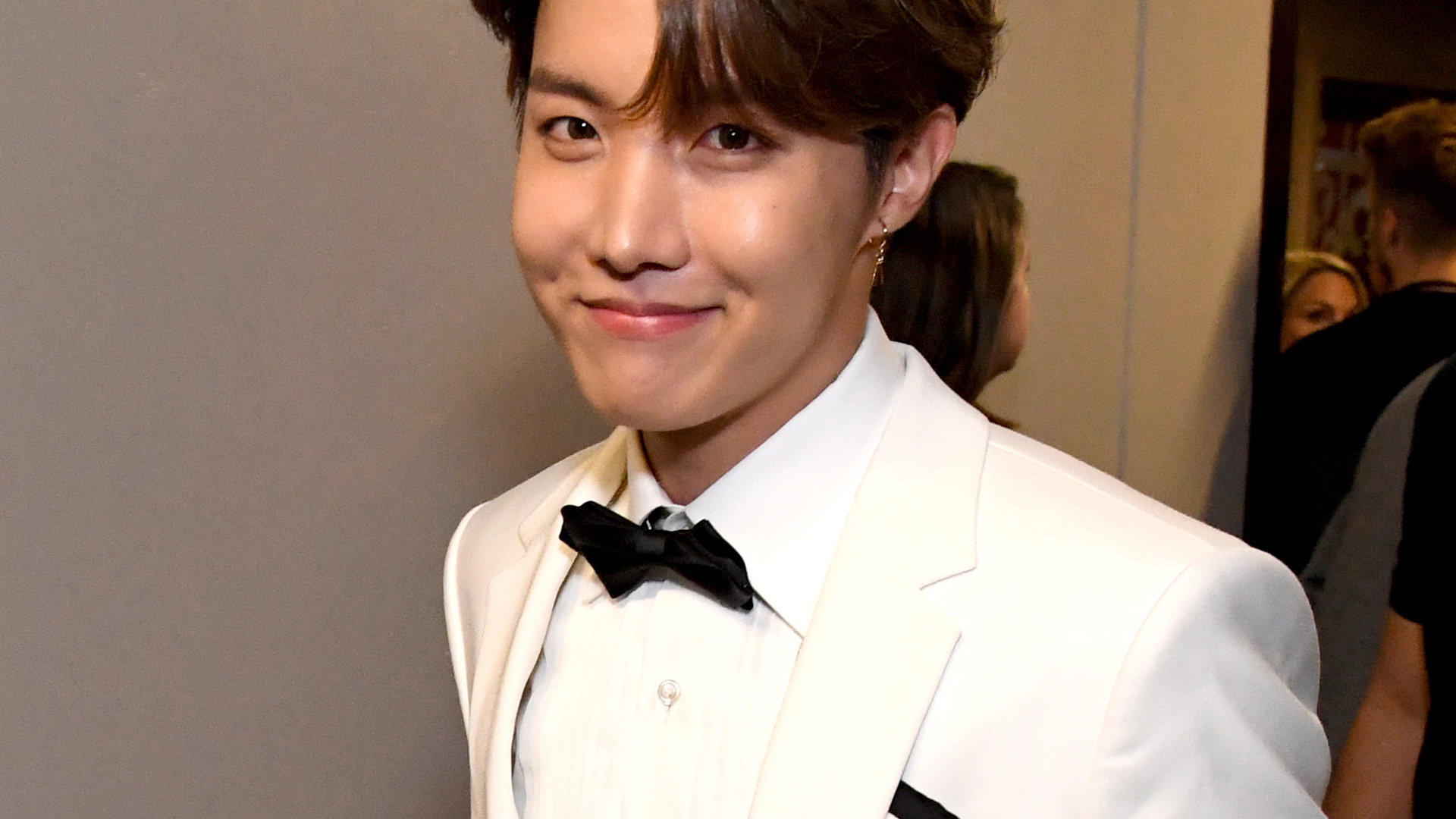 On Dec. 10, a Korean publication reported the BTS comeback will be February 2020, unconfirmed by Big Hit Entertainment. Then nearly an hour after the report, the company responded.
"We will reveal the comeback schedule when it has been confirmed," Big Hit Entertainment said, per Soompi. Therefore, ARMY will just have to hold on a little longer before an official BTS comeback release date is announced. So stay tuned.
Nevertheless, many fans have gone to work, theorizing the potential BTS comeback album release date, incorporating all the speculated hints at the year-end shows and events. For example, one fan on Twitter reminded fans about all the Jan. 10 imagery during RM's "Persona" performance at the 2019 Melon Music Awards (MMA 2019) on Nov. 30. They also pointed out the massive heart pins attached to some of the members' outfits at the awards show and wondered if the album will drop near Valentine's Day.
"BTS's cb will likely to be in february I think. The 1/10 hint at the [MMA] should mean the pre order announcement date," the fan wrote. "Also if the cb is close to valentines day that would explain all the hearts they wore in award shows, the red with love, I am your red stuff too."
Sadly, we don't actually know when BTS's next album will be released until Big Hit Entertainment makes a statement. But, as J-Hope said, the wait will be worthwhile. And quite frankly, we believe him.
In the above interview with J-14, BTS was asked about their thought process behind concepts and storylines within their music. And it seems the group concentrates on how they feel at that point in time. So it's safe to say the next BTS album will be perfect for the individuals they've grown into today.
"If we say that this whole thing is a puzzle, it would be a lie," RM said. "But the most important thing is how we are currently feeling right now. That's what we focus on when we make our album or concept."
Read more: Jingle Ball 2019 L.A. Review: BTS, Lizzo, Halsey, and More Bring the Heat This Holiday Season
Check out Showbiz Cheat Sheet on Facebook!