BTS: Jimin's Favorite Fan Interaction Will Seriously Make Your Heart Explode
For some, the first day of October may indicate the start of pumpkin-spiced everything and fall decorations galore. But for BTS fans, it marks the beginning of Jimin's birthday month — aka Jimtober. And unsurprisingly, the "Serendipity" singer is already moving the hearts of ARMY worldwide.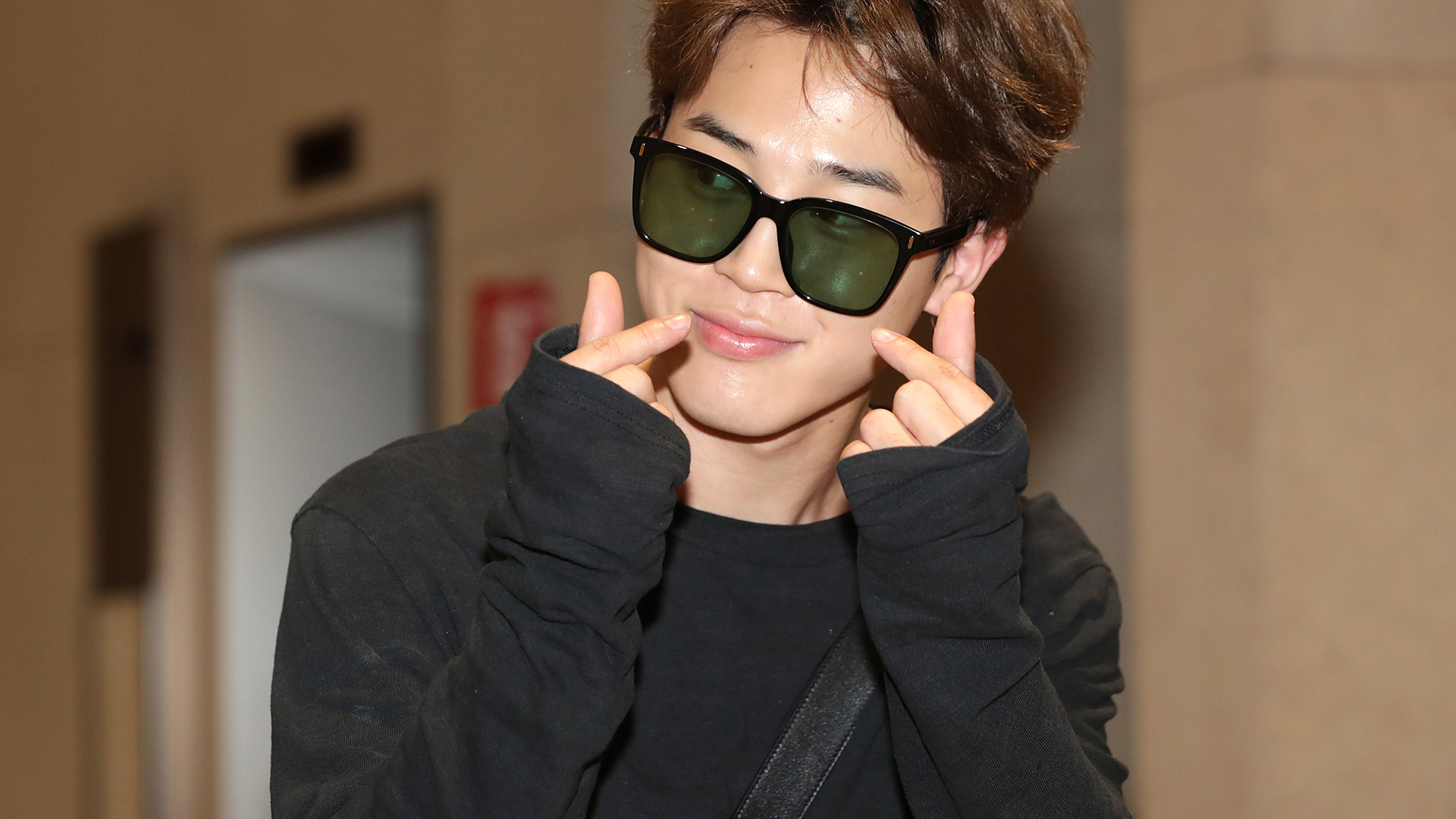 Jimin gets excited over his favorite fan interaction
On the eve of the new month, The Hollywood Reporter teased their upcoming cover with BTS. The publication hinted more news will follow on Wednesday, Oct. 2. However, they also shared a short 35-second clip featuring all seven members — RM, Jin, Suga, J-Hope, Jimin, V, and Jungkook — looking quite dapper if we do say so ourselves.
In the video, the boys paused their THR cover shoot to "fish for answers." And one of the questions asked BTS to explain one of their favorite fan interactions.
The clip immediately cut to Jimin's answer, translated by RM. "On the stage, when he looks in all of the fans' eyes," RM began as Jimin quietly agreed. "You get inspired, you get impressed, you get happy," RM continued. And with every new statement, Jimin responded with "yes," becoming increasingly louder each time until he screamed at the top of his lungs.
Of course, the wholesome interaction between RM and Jimin didn't go unnoticed by ARMY. "The way Jimin's 'YES's intensified as went on sjshjs so cute," one fan wrote on Twitter.
"The way Jimin went from tiny font 'yes' to caps lock," another fan tweeted. "Poor Joon getting yelled at lmao."
Meanwhile, some BTS fans noted Jimin's answer reminded them of V's statement during the the band's documentary from 2018.
"Remember last year in Burn the Stage, Taehyung said that he tries to look at each and every single ARMY in the audience because he believes if he meets our eyes once he'll remember us," a fan explained.
What is BTS planning?
Although most fans simply reacted to the video, other fans were curious about what The Hollywood Reporter has planned on Oct. 2. When the publication released the clip, they tweeted, "Hey @BTS_twt, are you ready for Wednesday?"
Of course, this caption likely indicates BTS's cover on The Hollywood Reporter and a new interview. But, some members of ARMY seem to think a big announcement is coming.
Following the post, THR editorial director Matthew Belloni tweeted, "Looks like a certain band (and by a certain band I mean @BTS_twt) is about to come back from a hiatus."
Naturally, fans were confused. BTS has been back from their vacation break since Sept. 16. And given the rumors of an Oct. 25 comeback, some people wondered if a new album announcement was on its way.
"WHAT DO YOU KNOW THAT I DONT," a fan wrote in response to Belloni's tweet.
"NO WAIT WHAT DONYOU MEAN," another fan shared. "ARE WE GETTING COMEBACK NEWS ON WEDNESDAY."
As of now, everything in regards to the BTS comeback is unconfirmed. So ARMY will just have to wait and see what Big Hit Entertainment has in store for us. But, you know what is confirmed? Jimin's birthday on Oct. 13. And regardless of what happens in the next few weeks — whether it's new content or just a new interview — fans are celebrating Jimin for the whole month of October. Let's get it.
Check out Showbiz Cheat Sheet on Facebook!