BTS Fans Celebrate the Anniversary of Jimin's 'Promise' and It's Truly Beautiful
Get ready, ARMY. BTS is about to ring in 2020 at Dick Clark's New Year's Rockin' Eve in New York City on Dec. 31. But as we approach the new year, ARMY can't help but reminisce the start of 2019, in which Jimin surprised BTS fans with the release of "Promise." And quite frankly, the heartfelt message behind the song is just as relevant today as it was one year ago.
BTS's Jimin releases 'Promise' on Dec. 31, 2018
A few moments after the clock struck midnight in Korea on Dec. 31, 2018, Jimin released "Promise" on BTS's Twitter account.
"Everyone, you've waited a long time, right? I finally shared my own song with the public," Jimin wrote, translated by Billboard. "This is a song for me, as it is a song for you. It's the first time and it is still premature but please enjoy it. Thank you for waiting, ARMY."
Jimin dropped "Promise" on SoundCloud, making the new track available to listen for free. And according to the BTS blog on Big Hit Entertainment's website, Jimin composed "Promise" alongside Slow Rabbit, who also served as the song's producer. Jimin also co-wrote the lyrics with his bandmate, RM.
Then a few days after Jimin released "Promise," SoundCloud confirmed the BTS member's solo track received 8.5 million streams within the first 24 hours. Thus, breaking the website's record for the "best first-day debut" of all time, according to Forbes.
Jimin explains the meaning behind 'Promise'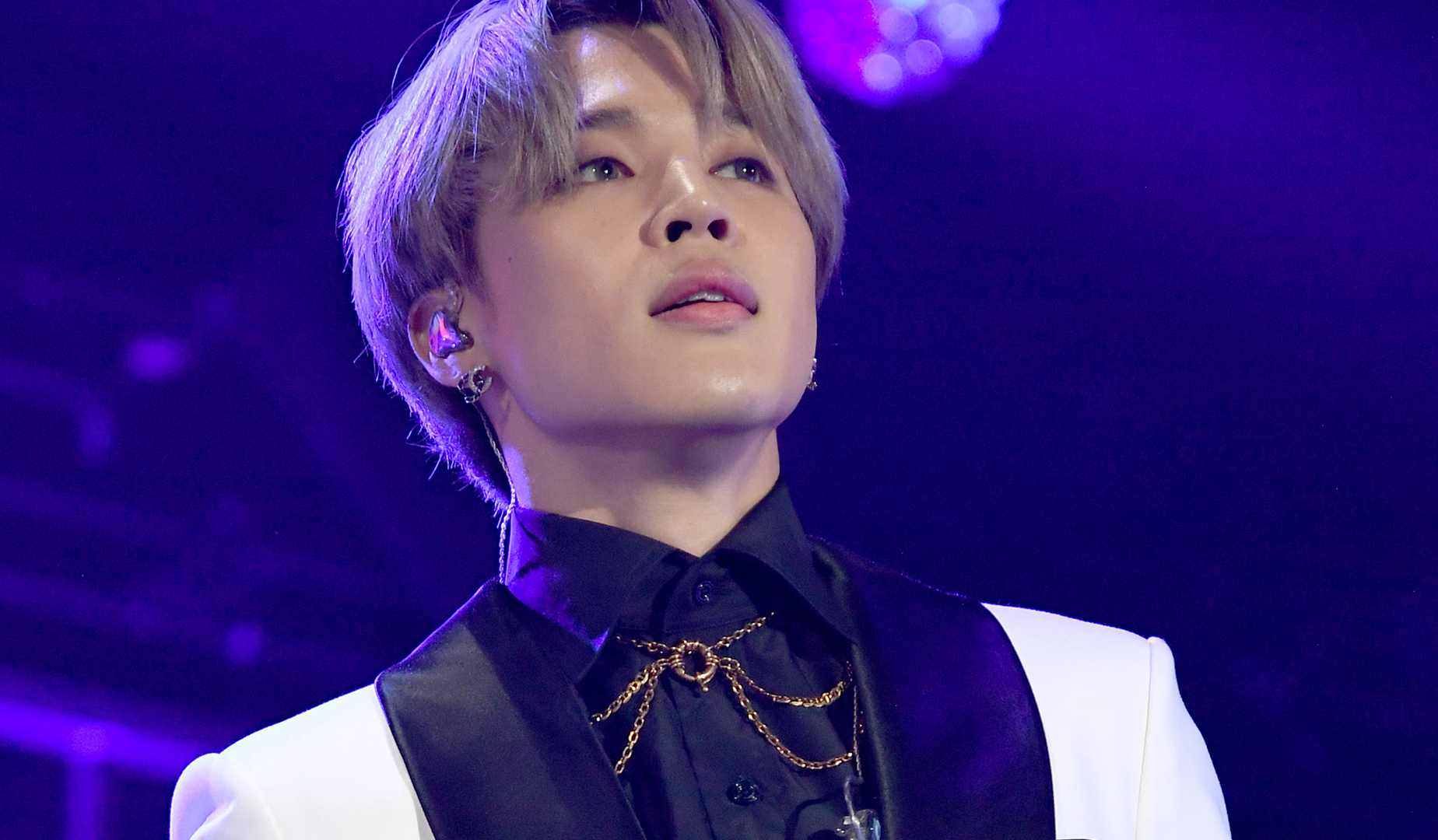 The phenomenal achievements aside, "Promise" has a special meaning for Jimin. During a VLIVE broadcast in January, the singer-dancer opened up about the eye-opening seven-month journey taken to create the track. And Jimin revealed that the original lyrics were not quite as hopeful.
When he first started working on the song, Jimin said he was "feeling so down and my mindset was dim. So I was fixated on dark songs."
He later added: "I'm not honest. That's my personality I hate it so much — that's why I started composing this song. Why can't I say something honestly? I should say that I'm tired when I feel tired, but I can't be honest with myself. That's what made me feel so suffocated. And that's the reason why I composed this song."
But eventually, Jimin's perspective began to shift as the "dark feelings" he experienced began to disappear. "Things got better," he said. "At first, I wanted to write negative lyrics, but after meeting friends and talking with members and meeting fans at concerts, there was something that I realized."
Jimin then shared that his turning point was at the Citi Field concert on Oct. 6, 2018, where he made a promise not to be so hard on himself moving forward.
"When you feel tired, you are the one who suffers," Jimin said. "The same applied to me. I think I was wrong. I thought that I was tired and lonely — I realized that they are just a few people that you can be honest with. There are a lot of people who would feel more tired than me and can't be honest with themselves. That's how I felt."
He continued: "When I was performing at the Citi Field, I realized something. Let's make a resolution and a promise. Situations can be miserable, but let's not make myself miserable. Let's not insult myself. That's how I felt. That's how I thought of the word promise. And I wanted many people to listen to the song. I wanted to comfort as many people as possible. That's the mindset I had when I worked on the song."
BTS fans celebrate the anniversary of Jimin's 'Promise' on social media
On the one-year anniversary of Jimin's "Promise," BTS fans organized a celebration on social media, trending #1YearWithPromise and #ForeverJiminsPromise on Twitter worldwide. And of course, ARMY left loving messages to express their appreciation for the song.
"약속 (Promise) was released 1 year ago," once fan on Twitter wrote. "It's a personal song crafted by Jimin, who poured his heart into it & shared with the world 1 year ago today. I hope you continue to be your own light."
"it's been a whole year since promise was released," another fan tweeted. "proud is an understatement."
Meanwhile, many fans took the time to share how "Promise" has helped them get through 2019.
"today marks one year of promise," an ARMY wrote. "can y'all believe that it's really been a whole year since jimin posted this beautiful gift out of nowhere? promise is such a beautiful song.. it's a song that calms me down and makes me feel comforted whenever i listen to it."
"jimin released promise before the new year so we could start off with a message telling us we have things to live for," another fan tweeted. "'promise me several times a day, even if you feel alone don't throw yourself away.' he wanted to send us into the new year with love & hope."
And basically, most individuals are thankful that "Promise" — and Jimin — exist within the same universe.
"Thank you Jimin," an ARMY wrote. "I really really really hope years from now this song still holds you together in the worst of times & still heals you just as it does to us every single day. I love you."
Read more: What Time Will BTS Perform at Dick Clark's New Year's Rockin' Eve? ARMY Is Dying to Watch the NYE Show