BTS: Jungkook's Red Hair Highlights Steal the Show at the 2019 Melon Music Awards
Nov. 30 was a good day to be a member of BTS's ARMY. At the 2019 Melon Music Awards (2019 MMAs), the South Korean band stunned audiences with a phenomenal performance before taking all four daesangs — grand prizes — for Song of the Year, Artist of the Year, Record of the Year, and Album of the Year. That said, even in the midst of all the beautiful madness that occurred throughout the 2019 MMAs, BTS fans were quick to notice Jungkook's red hair highlights. And per usual, the Golden Maknae effortlessly sent the internet ablaze with his fiery locks.
BTS's Jungkook reveals red hair highlights at the 2019 Melon Music Awards
It seems Jungkook's red highlights have been a long time coming. On Nov. 23, the "Euphoria" singer debuted his half-blonde, half-black hair at the 5th Muster Magic Shop Fanmeeting in Chiba, Japan. Now, merely a week later, Jungkook transitioned from blonde to dark cherry red, reminiscent of BTS's 2014 "Boy In Luv" era.
When BTS arrived at the 2019 MMAs red carpet on Nov. 30, Jungkook dawned an all-black outfit that made his red highlights pop. Fans then took notice of Jungkook's freshly dyed hair as BTS performed a full 37-minute set, filled with a mix of tracks that truly showcased how far the K-pop group has come, including tracks like "Boy In Luv" immediately followed by the 2019 hit "Boy With Luv."
In the middle of their set, BTS also included dances that highlighted each of the members — RM, Jin, Suga, J-Hope, Jimin, V, and Jungkook — individually. Of course, when Jungkook performed his sultry solo to BTS's "Save Me, fans were left devastated — in the best way possible. And again, the singer-dancer wore an all-black outfit to truly make his red highlights stand out.
BTS fans react to Jungkook's red tips at the 2019 MMAs
Throughout the entire night, BTS fans were buzzing about Jungkook's red hair highlights, even trending the "Begin" crooner's name on Twitter.
"Jungkooks hair in the light," one fan wrote on Twitter. "SIR U LOOK SO GOOOOD."
"JUNGKOOKS HAIR IS HALF RED AGAIN OMGMGN," another fan wrote.
Meanwhile, other fans were equally in awe of Jungkook's red hair as they were with his solo "Save Me" performance.
"Jungkook, a vocalist with red hair dancing in water….yup, he's Ariel aka The Little Mermaid," one ARMY tweeted.
"Jungkook literally performed Save Me, one of my favorite songs, in water… with red hair," another Twitter user wrote. "I'm trying to process this still."
And as expected, many members of ARMY noticed the similarities between Jungkook's red highlights at the 2019 MMAs and his red hair during the "Boy In Luv" era.
"Super late BUT,,, did jungkook,,, highlight his hair red,,, to replicate his skool luv affair + boy in luv look from 2014?" one fan wondered. "It's literally the exact same shade."
"Jungkook hair [turns] from red to black like he turns from boy in luv to boy with luv," another ARMY wrote.
Does Jungkook's red hair hint at the next BTS comeback?
Ever since BTS's Love Yourself, Speak Yourself [The Final] concert in Seoul, the South Korean group has highlighted the color red on numerous occasions. For example, at the show in October 2019, J-Hope changed his microphone color from silver to red. He also dawned a red suit for his solo performance of "Just Dance."
Then when BTS arrived at the Melon Music Awards red carpet, Jungkook's red highlights matched V's bright red sweater. A few members of the septet — like Jimin and RM — also wore red heart pins, contrasting Jin's pink heart reminiscent of the album cover color of Map of the Soul: Persona.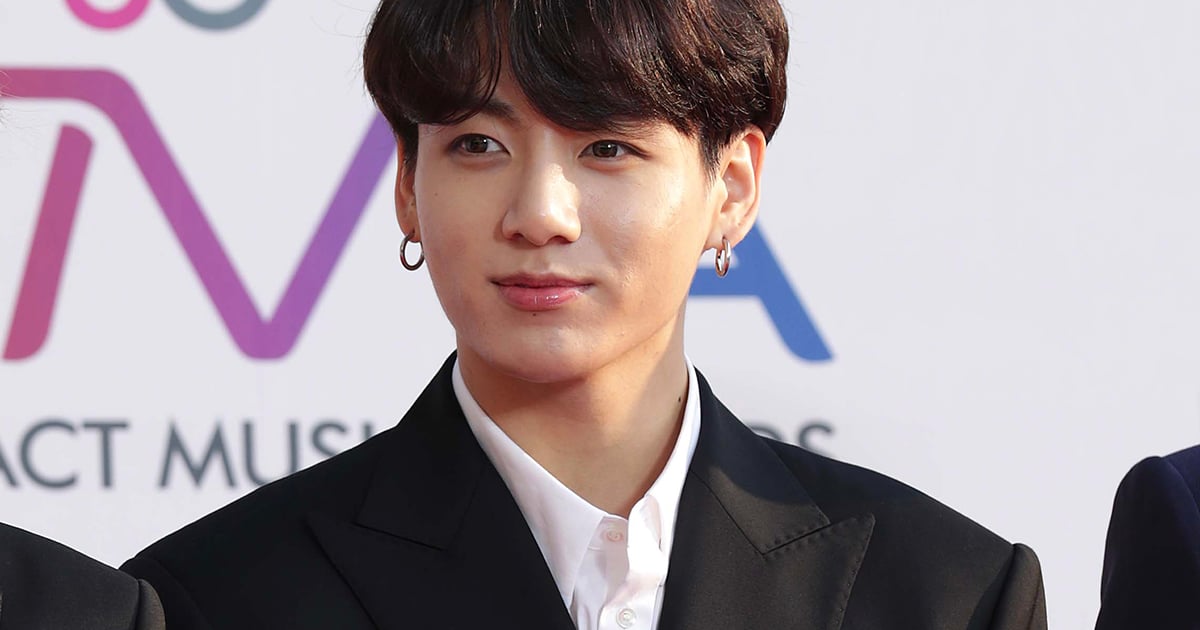 Naturally, ARMY took notice and expressed their theories on social media. And many believe the red color has something to do with BTS's next comeback, rumored to be called Map of the Soul: Shadow.
"I have theory.. Next comeback it has something to do with RED cause they hinted once a phrase 'I am RED with LOVE' and now they're wearing something with a touch of red," a fan wrote on Twitter.
"BTS' PINS IS A RED HEART COVERED BY A BLACK HEART," another fan wrote. "THATS A COMEBACK HINT RIGHT THERE AND ITS FOR MOTS: SHADOW IM CALLING IT NOW."
Regardless of what happens as BTS approaches their next comeback, two things are certain — BTS paved the way and Jungkook's hair will continue to make headlines. And quite frankly, we're so here for it.
Check out Showbiz Cheat Sheet on Facebook!