BTS to Perform at MAMA 2019 and ARMY Is All In
Voting for the 2019 Mnet Asian Music Awards (MAMA 2019) is officially in full swing. Naturally, BTS fans are going all-in with their organized efforts. And now, it looks like their hard work and determination is about to pay off. On Oct. 30, Mnet announced BTS will perform at MAMA 2019. Of course, fans are promptly freaking out about the end-of-the-year appearance and predicting what the K-pop group will perform on stage.
Mnet announces BTS performance at MAMA 2019
On Wednesday evening, the MAMA Twitter account officially unveiled BTS will attend as one of the performers for the 2019 award show.
"Please give a warm welcome to #BTS to join 2019 MAMA," the account wrote in the post.
BTS will be joining other popular K-pop groups, including TWICE, GOT7, Monsta X, Mamamoo, Seventeen, IZ*ONE, and soloist Chung Ha, as part of the MAMA 2019 lineup.
According to the Mnet website, the award show will air on Wednesday, Dec. 4, 2019, at 6 p.m. KST — or 5 a.m. ET. MAMA 2019 will also be filmed at the Nagoya Dome in Japan.
Meanwhile, fans can continue voting for their favorite artists via the Mnet website, which extends to Dec. 3 at 11:59 p.m. KST — or 10:59 a.m. ET.
BTS fans react to the K-pop group's appearance at MAMA 2019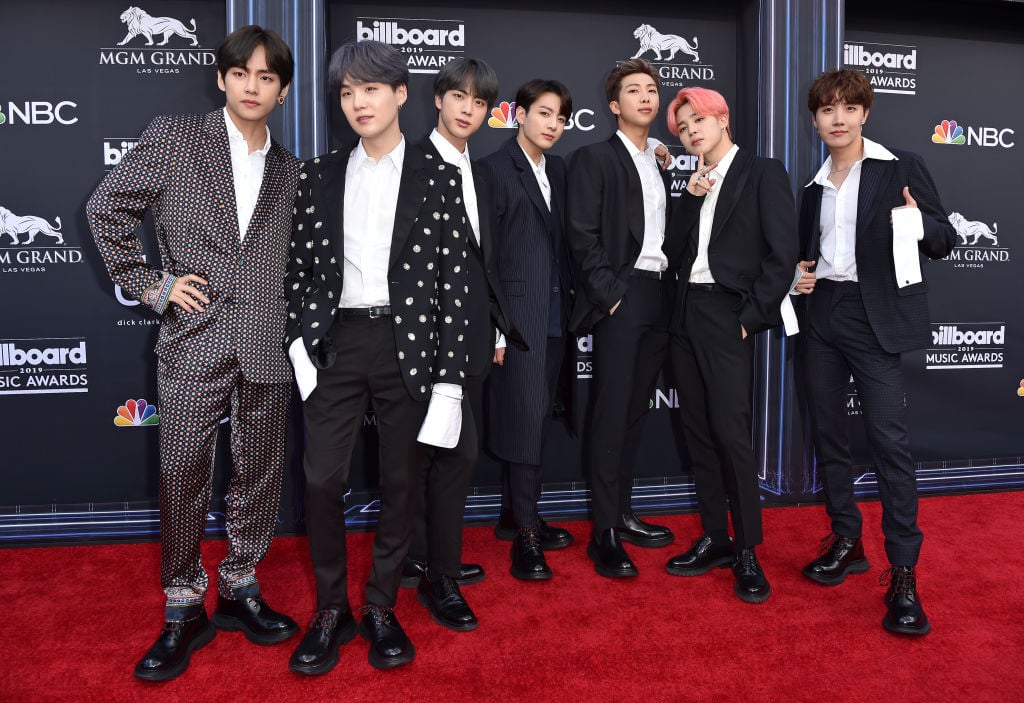 Following Mnet's big announcement about BTS' attendance at MAMA 2019, ARMY flooded social media with excitement.
"Looking forward to whatever they're bringing to the stage," a fan wrote on Reddit. "BTS's MAMA stages are always a huge spectacle, it's going to be amazing i'm sure!"
"They are the only reason why I would be up at unreasonable hours watching this," another ARMY Redditor wrote. "MAMA give them what they deserve! All the daesangs! Nobody else is doing it like them."
Meanwhile, other fans predicted BTS will undoubtedly tease their next comeback album, rumored to be titled Shadow. And as ARMY probably remembers, the group dropped a few hints at the end-of-year shows prior to the Love Yourself era within their VCRs — prerecorded video typically displayed during concerts.
"BTS confirmed to attend at the MAMA and we're gonna get a whole hints again for the new album," a Twitter user explained. "Remember when they did this during LY:Her era and we get SO MANY hints for the upcoming LY:Tear and LY:Answer album."
"Get ready because BTS are gonna be droppin Shadow teaser in their MAMA performance vcr," another fan tweeted. "AHHH IM SO EXCITED. Another legendary performance by BTS."
ARMY predicts what BTS will perform at MAMA 2019
Regardless, many fans took their excitement to hypothesize what song BTS will perform at MAMA 2019. And it seems most members of ARMY are betting on "Dionysus."
"BTS ARE CONFIRMED TO BE PERFORMING AT MAMA AND YOU KNOW WHAT THAT MEANS? DIONYSUS," a fan wrote via Twitter.
"DIONYSUS PAVED THE WAY," a Reddit user exclaimed. "No seriously, be prepared." The same user then added another comment in defense of the Map of the Soul: Persona song.
"Seriously though, I cannot think of a powerful performance heavy song from MoTS except Dionysus," the fan shared. "It's not my favourite but IT HAS TO BE DONE."
Meanwhile, one Twitter user envisioned how BTS' MAMA 2019 stage will play out. "Namjoon starts it off solo with intro: persona, whole group performs boy with luv with a vcr containing possible comeback hints that follows," the user illustrated. "Then they close with dionysus."
In all honesty, all the predictions surrounding BTS' upcoming performance at MAMA 2019 sound like fans are in for the show of their lives, no matter what happens. And remember, it's not the only end-of-the-year show the K-pop group will be part of, as BTS is set to attend the Jingle Ball in Los Angeles on Dec. 6. So yeah, there's plenty to look forward to this December. Let's get it.
Check out Showbiz Cheat Sheet on Facebook!