Did BTS Member, Jungkook, Get a Tattoo on His Hand? What Does It Say and Mean?
A few BTS members looked different after their period of rest and relaxation. That includes Jungkook, who sported long dark hair and something written on his hand. Are Jungkook's hand tattoos real? What is the hidden meaning behind the symbols he got? Here's what we know about the latest ink on this BTS member.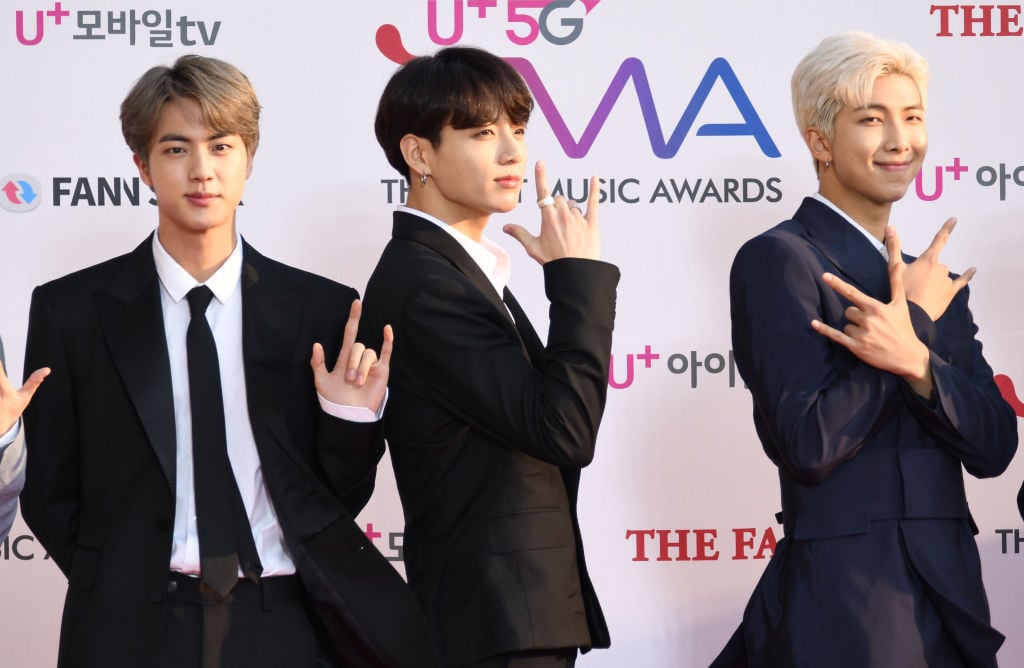 After BTS returned from their break, fans noticed Jungkook's long hair and tattoos on his hand
When BTS returned from their "period of rest of relaxation," some of the members looked a little different, thanks to their time off. Suga's hair looked silky smooth. RM looked refreshed, after a trip to Europe. Jungkook looked the most different of all, complete with long hair and even tattoos on his hand.
Whether or not the tattoos are real, the word "ARMY" was written across his knuckles and fans went crazy online. Some even figured out the hidden meaning behind the symbols, most of the meaning spread love to fans of the K-pop group.
Jungkook's hand tattoo has a hidden meaning just for ARMY
Leave it to the BTS ARMY to find the hidden meaning in Jungkook's tattoo. On the surface, it looks as though the artist just spelled out "ARMY" on his knuckles, but upon closer examination, some army found the tattoo's hidden meanings.
The first secret message is that the word "ARMY" and the "J" above it had the letters of each BTS member. The "A" in "ARMY" is actually a V, for Taehyung. The "Y" stands for Yoongi. The "RM" in "ARMY" stands for Namjoon's stage name, of the same two letters. The J on Jungkook's finger represents the rest of the members in BTS, whose names, or stage names, begin with J. Through it all, there are addition (plus) signs, which some fans interpreted to mean that BTS and ARMY are together.
Additionally, there are other symbols surrounding the word "ARMY" on Jungkook's hand. There's a purple heart underneath the word "ARMY," which has come to take a special meaning for fans of this K-pop group. After Taehyung gave a speech regarding the meaning of the color purple, ARMY members started saying "I Purple You," as a way of showing love and support amongst fans and the boy band members. There's also a crown on Jungkook's finger, which some fans interpreted to mean that BTS are kings. So, yeah. It's a lot of hidden messages. But it's super sweet and, of course, fans took notice.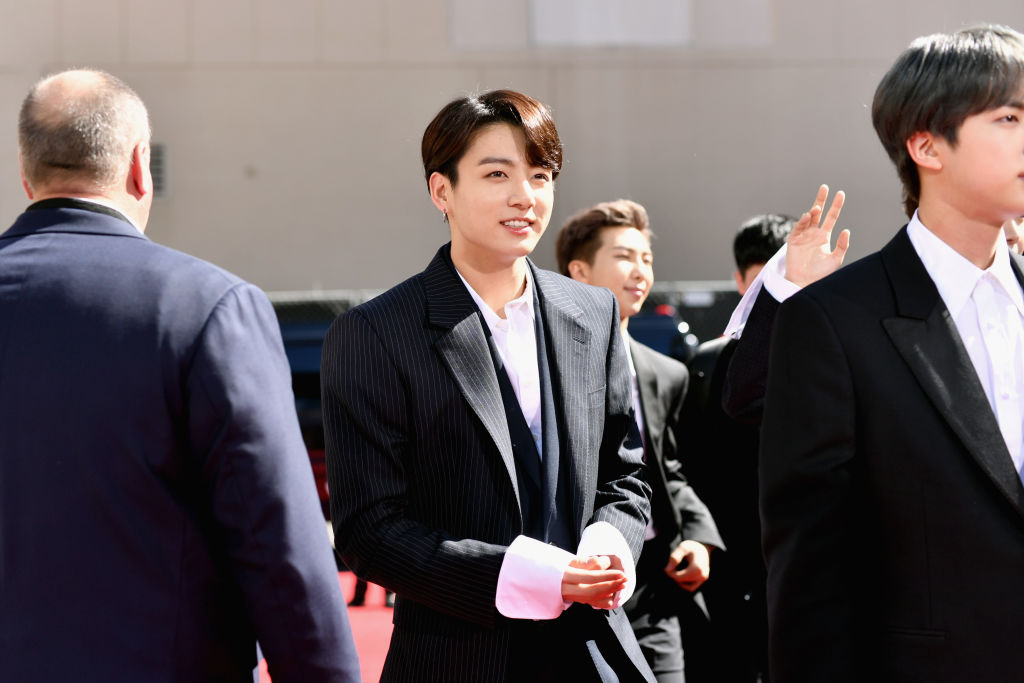 Are Jungkook's hand tattoos real?
Since the pictures appeared of Jungkook with his hand tattoo, the artist has been trying extra hard to hide his hand. (In one Tiktok, the artist wore a glove on only one hand.) Reportedly, the tattoo is most likely fake, made with henna, which only lasts for a few days. However, there have been no pictures that officially confirm whether or not the tattoo was temporary.
According to one website, "if Jungkook did get inked for real though, many fans wouldn't be surprised. In the past, he said that he wanted to get a tattoo when he became an adult, and he's also named 'tattooist' as one of his dream careers."
Music by BTS, including Map of the Soul: Persona, is available on Spotify, Apple Music, and most streaming platforms. Jungkook's solo songs, including "Euphoria," are also available on most music platforms.