BTS Member Profile and Facts: Jungkook
Jungkook may be the lead singer of the award-winning K-pop group BTS, but don't let that intimidate you. Whether or not Jungkook is your BTS bias, this member is, undeniably, a great performer. He's caring, cute, and often called "The Golden Maknae" because he's talented at pretty much everything he does. Learn more about Jungkook, his music, and BTS here.
Jungkook, real name Jeon Jeongguk, is the youngest member of BTS
Born on Sept. 1, 1997, Jungkook is the youngest member of the K-pop group BTS. He's known for being kind, handsome, and cute, while also being the "lead" singer of the group and one of the lead dancers. He doubles as one of the writers and producers for BTS, previously working on the song "Magic Shop" for the group.
"Effort makes you. You will regret someday if you don't do your best now. Don't think it's too late but keep working on it. It takes time, but there's nothing that gets worse due to practicing. So practice. You may get depressed, but it's evidence that you are doing good," Jungkook said, according to one fan on Twitter.
Additionally, Jungkook is one of the only artists to have a Spotify advertisement paid for my fans. BTS army members created the ad in honor of Jungkook's Birthday, known by fans as "JK Day," promoting the artist's solo song "Euphoria."
His song 'Euphoria' off of BTS album, 'Love Yourself: Answer,' broke records for the artist
Jungkook is a lead singer for the group and often sings during BTS songs like "Boy With Luv." However, he also has two solo songs under the umbrella of the K-pop group, including "Euphoria" and "Begin." The artist recorded multiple covers for fans to stream, such as "2U," "We Don't Talk Anymore," "Nothing Like Us," and "Paper Hearts." However, there are a few other covers and collaborations done by Jungkook.
On Spotify, "Euphoria" is listed among BTS' most streamed songs, current at over 85 million plays. The music video for "Euphoria" recently reached 50 million views on YouTube. Recently, the song earned attention in the United States after being featured on HBO's drama series Euphoria. The song played in the background of a party scene, setting the tone and sparking interest in the BTS song among viewers.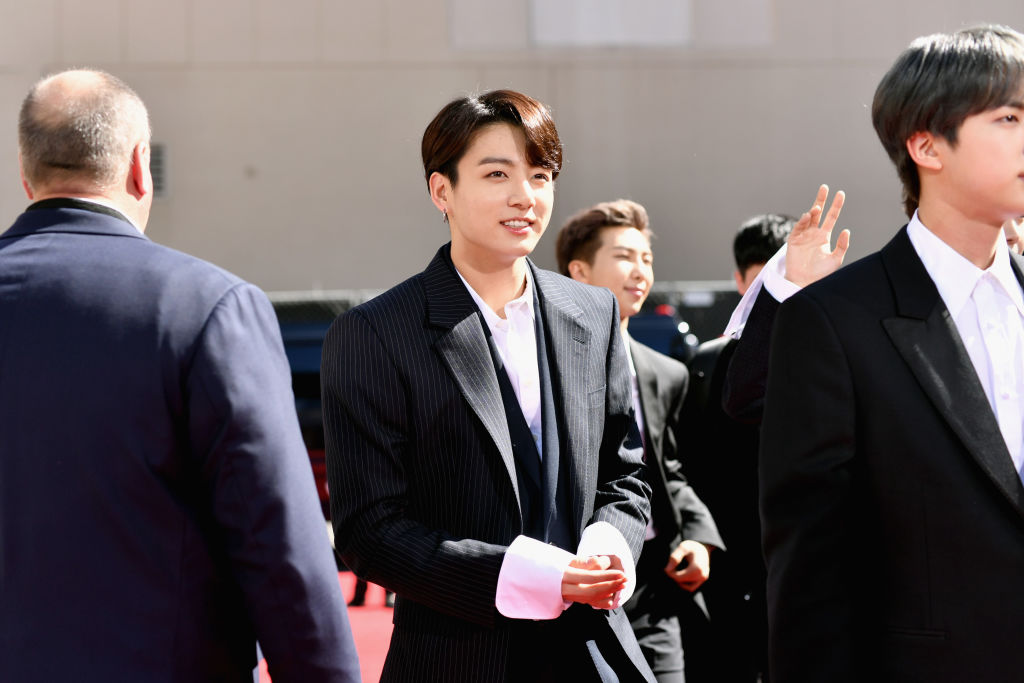 BTS' Jungkook is nicknamed the 'Golden Maknae'
This BTS member has a few nicknames besides his stage name, "Jungkook." Sometimes fans call him Jungkookie. Othertimes fans call him "The Golden Maknae." Because Jungkook is the youngest member of the boy band, he has the title "maknae." The nickname "Golden Maknae" came about because Jungkook is good at pretty much everything he does.
According to one fan on Quora, the rest of BTS call him "muscular pig" because he's so strong. He speaks Korean as well as Japanese and English. Jungkook even has a black belt in Taekwondo. Outside of music, Jungkook loves comic books and video games. His motto is, "I would rather be dead than to live without passion."
Music by BTS, including their most recently released album, Map of the Soul: Persona, is available on Spotify, Apple Music, and most major streaming platforms.